Podcasts Young Adults
Click here to return to the Podcast Homepage
---
Samantha-Ellen Bound on magical realms in Seven Wherewithal Way.
Celeste is having a very bad summer. Her parents are off travelling the world and she's left with little sister Esme and they're both desperate for adventure. When a magical flying bus crash-lands in their front yard carrying cousin Ferd, they get just want they needed.
Wherewithal Way is Ferd's house and while it looks like an ordinary house it's really a portal to magical realms full of strange creatures and even stranger adventures. When something tries to break in through the portal in the pantry – the door to the mystical Realm of Forests – their entire existence is under threat.
In this episode Gregory Dobbs chats to Samantha-Ellen Bound about portal fantasies, folklore and faeries, and what's to come in this brilliant new four-part series, 'Seven Wherewithal Way'.
The Good Reading Podcast · Samantha-Ellen Bound on magical realms in 'Seven Wherewithal Way'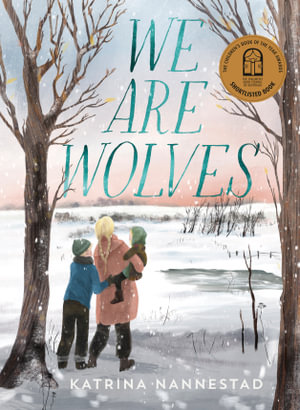 Katrina Nannestad on the remarkable true story of the Wolfskinder in We Are Wolves.
We Are Wolves is the winner of the 2021 Historical Novel Society's ARA Historical Novel Prize in the Children's and Young Adult category. Behind this incredible work of fiction lies the true story of thousands of German children left to fend for themselves in the forests of East Prussia at the end of the Second World War.
Liesl, Otto and Mia are leading a perfectly contented life blissfully unaware of the horrors of the Second World War. When the Red Army advances on Germany in 1945, their lives are changed forever. Escaping into a dangerous forest alone and at the the height of a winter blizzard they are faced with unimaginable challenges in their quest to survive.
In this episode Gregory Dobbs chats to Katrina Nannestad about turning a true story into an award-winning novel for children and why historical fiction has an important role to play in discovering and explaining history to young people.
The Good Reading Podcast · Katrina Nannestad on the remarkable true story of the Wolfskinder in 'We Are Wolves'
---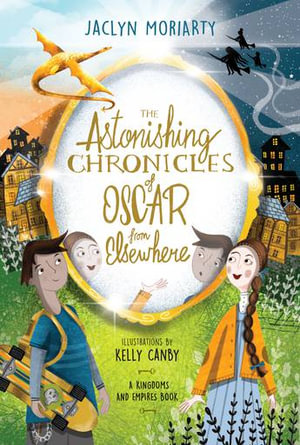 Jaclyn Moriarty on The Astonishing Chronicles of Oscar From Elsewhere.
Oscar is out and about looking for the best place to skateboard when he comes across two other kids who reckon they've found it. Holding a mirror at just the right angle gives you a one-way ticket to the world's greatest skate park. Through a crack in reality, Oscar finds himself on an urgent quest, along with the Mettlestone-Staranise sisters, to unlock a silver spell that's trapped the Elven city of Dun-sorey-lo-vay-lo-hey.
'The Astonishing Chronicles of Oscar From Elsewher is the fourth book in Jaclyn Moriarty's 'Kingdoms and Empires' series.
In this episode Gregory Dobbs chats to Jaclyn Moriarty about the origins of the cheeky, skateboard-wielding boy named Oscar, how you're never too young to be a sceptic, and how just looking like an adult doesn't necessarily make you one.
The Good Reading Podcast · Jaclyn Moriarty on 'The Astonishing Chronicles of Oscar From Elsewhere'
---
Greg James & Chris Smith on the exciting finale of the Kid Normal series
Murph Cooper is famous … and he's not happy about it.Kid Normal and the Super Zeroes used to save the day in secret. But suddenly everyone knows who they are.
Oily villain Nicholas Knox has told the public that superheroes are dangerous. He wants to lock them all up and take over the world! *Cue evil cackling*
Murph must expose Knox's evil plan, or the world of heroes is doomed forever!
In this episode, Max Lewis joins Greg and Chris to chat about the Kid Normal series, and it's thrilling final book.
---
'Dude, it was like an exorcism': Holden Sheppard on writing his YA LGBTQI+ novel Invisible Boys
[CONTENT WARNING: This podcast discusses issues of mental health and suicide]
In a small town, everyone thinks they know you: Charlie is a hardcore rocker, who's not as tough as he looks. Hammer is a footy jock with big AFL dreams, and an even bigger ego. Zeke is a shy over-achiever, never macho enough for his family. But all three boys hide who they really are. When the truth is revealed, will it set them free or blow them apart?
Invisible Boys is the debut novel of WA author Holden Sheppard, which draws upon his adolescence growing up as a gay man in the regional town of Geraldton. In this episode, Holden chats to Max Lewis about the trials and tribulations of writing such a personal book, looking back on the same-sex marriage plebiscite two years on, and what he would say to a young man struggling with his sexuality.
---
Ondine Sherman on Alaskan hunters, bad grammar and a bustling backyard zoo
When she was a young girl, author and animal rights advocate Ondine Sherman wrote a letter to the editor of Animal Liberation magazine vowing that she would dedicate her life and career to improving the lives of animals. In 2019, she has more than made good on that promise, having co-founded the Australian animal protection institute, Voiceless, and published the Animal Allies series, a collection of young adult novels that inspire teenagers to question essential ethical issues. In this episode, Ondine talks with Emma Harvey about the incredible Alaskan wilderness, her favourite animal encounters, and the father-daughter relationship at the heart of her latest book, Snow.
---
The death-defying adventures of KATHERINE RUNDELL
Katherine Rundell has tiptoed along tightropes, piloted small planes, illegally strutted across the rooftops of Oxford, galloped through herds of zebras in Zimbabwe and hunted for tasty piranhas in the Amazon. The Costa Award-winning author tells Angus Dalton how her daring adventures inspire her children's novels including The Explorer and her new book about a daring heist in 1920s New York, The Good Thieves.
---
KAREN FOXLEE on the world-broadening magic of encyclopedias
'Our mother had a dark heart feeling'. So begins Karen Foxlee's new children's novel, Lenny's Book of Everything, a story of the beetle-obsessed Lenny Spink, a boy who can't stop growing, and an encyclopedia that broadens their entire world.
Karen Foxlee joins Angus Dalton to talk about her luminous, unforgettably moving book, and how her writing life began with sheets of butcher's paper in an outback mining town.
---
Three young fans quiz YA author LYNETTE NONI
Lynette Noni is the author of the fantasy YA series 'The Medoran Chronicles' and Whisper, a novel about a girl called Jane Doe who has been locked away and experimented on for years.
Olivia, Connor and Jenna from NSW's Central Coast Grammar School jumped behind the microphone and quizzed Lynette on everything from the hard hitting (how on earth do you write a book in just 26 days?), to the hilarious (would you rather a leg-sized finger or a finger-sized leg?).
---
WANDA WILTSHIRE on creating the perfect love triangle
For this episode of the Good Reading Podcast, we hand over the mic to three Year 9 students of Brigidine College in Sydney.
Together they quiz YA fantasy author Wanda Wiltshire on her 'Betrothed' series, and have a discussion about love triangles, the character traits of strength and independence, Sarah J Maas and other favourite books, and advice for aspiring writers.
---
MEG GATLAND-VENESS: 'It all started when a kid died'
'It all started when a kid died.'
Meg Gatland-Veness is the author of the new Young Adult novel I Had Such Friends, a bold and heartfelt debut that is earning comparisons to The Perks of Being a Wallflower and Thirteen Reasons Why.
In this podcast, Meg chats to Good Reading about growing up on Jaclyn Moriarty and Melina Marchetta, being a high school drama teacher, and why she believes it's important to be upfront and honest in YA fiction.