Podcasts General Non-Fiction
Click here to return to the Podcast Homepage
---
LISTEN TO OUR LATEST PODCASTS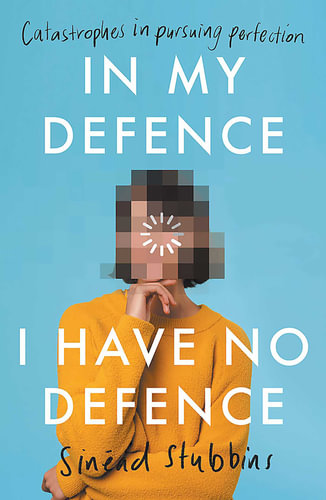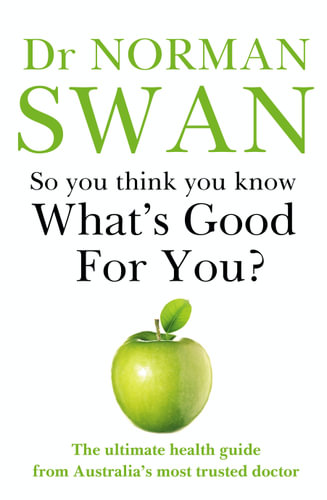 Dr Norman Swan takes on wellbeing 'bullshit' in So You Think You Know What's Good For You?
For over three decades Dr Norman Swan has been answering the questions Australians have been asking about the medical and lifestyles issues that concern all of us. With his trademark honest, straightforward approach Dr Norman Swan brings it all together in this one-stop handbook that helps us get to the truth.
In this episode Gregory Dobbs chats to Dr Norman Swan about the real Mediterranean diet, living younger longer and the importance of a wholistic approach to health and wellbeing.
---
Brian Herd on planning for your ageing parents in Avoiding The Ageing Parent Trap
Most of us fail to confront the reality facing our ageing parents. Our inclination is to wait and see what happens but when a simple thing like a fall occurs, it can precipitate a crisis which can be devastating both for parents and the whole family.
Avoiding the Ageing Parent Trap is an essential guide for all families as their elders approach the years of inevitable physical and mental decline. Packed full of information, cautionary tales and practical strategies and solutions, this book is designed to help families avoid disaster.
In this episode Gregory Dobbs chats to Brian Herd about his more than 20 years experience working in Elder law, dealing with family crisis, and how commonsense planning can help you navigate for the best outcomes.
---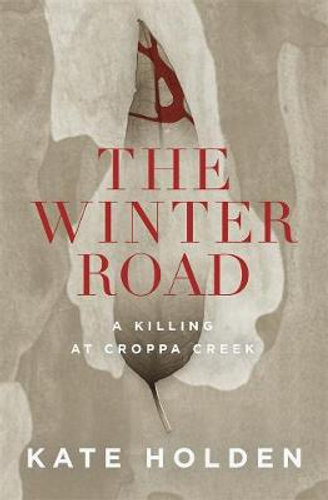 Kate Holden on the Croppa Creek killing that rocked NSW in The Winter Road
July 2014, a lonely road at twilight outside Croppa Creek, New South Wales: 80-year-old farmer Ian Turnbull takes out a .22 and shoots environmental officer Glen Turner in the back.
On one side, a farmer hoping to secure his family's wealth on the richest agricultural soil in the country. On the other, his obsession: the government man trying to apply environmental laws.
The brutal killing of Glen Turner splits open the story of our place on this land. Is our time on this soil a tale of tragedy or triumph – are we reaping what we've sown? Do we owe protection to the land, or does it owe us a living? And what happens when, in pursuit of a legacy, a man creates terrible consequences?
In this episode, author Kate Holden joins Heather Lewis to talk about the research process of her first true crime novel, and how the events at Croppa Creek link back to Australia's colonial relationship with the land we reside on.
---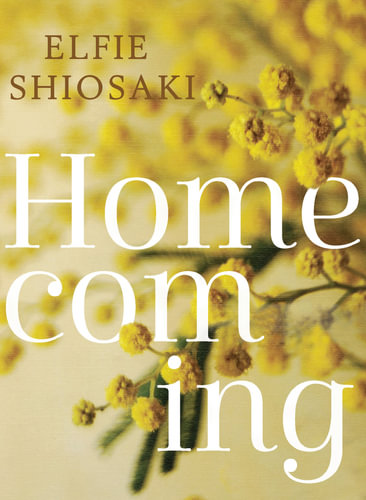 Elfie Shiosaki on Noongar women's stories of resilience in Homecoming
Homecoming is a work of extraordinary beauty that awakens the voices of four generations of Elfie Shiosaki's family. Written using archival records, family letters and oral history, it is the culmination of five years of research that shares stories of indigenous resistance and renewal.
Homecoming weaves a vivid tapestry of history, language, memory, landscape and spirit that asks something special of the reader. It is a book to be treasured, a reminder of a brutal past and a remarkable story of survival.
In this episode, Gregory Dobbs talks to Elfie Shiosaki about research and writing, about new and ancient ways of storytelling and the process of recasting history in a unique form.
---
Rebecca Wilson on the untold story of Ned Kelly's little sister Kate Kelly
A huge celebrity in her day, Kate Kelly was eventually forgotten while the reputation of the Kelly Gang graduated from folklore to cultural icon. Kate was a talented horsewoman and often ran decoy for the Gang and was present at the infamous gun battle at Glenrowan.
In later life she changed her name in an attempt to escape the notoriety but her life ended in tragedy. Kate was found drowned in a lagoon outside Forbes but the circumstances around her death remain a mystery.
In this episode, Gregory Dobbs talks to Rebecca Wilson about her fascination with the Kate Kelly story and how she came upon this missing chapter in Australian history.
---
Lisa Genova on why forgetting isn't as bad as you think, and her first non-fiction book Remember
Remember
is the first non-fiction novel from neuroscientist and 'Still Alice' author Lisa Genova, which delves into how memories are made and how we retrieve them.
In this episode, Heather Lewis chats to Lisa about the process of writing her first non-fiction novel, how she got started in neuroscience, and some mind-blowing facts about the brain.
---
Madelaine Dickie and Sam Carmody on Australian surf culture in Lines to the Horizon
This anthology of Australian surf writing celebrates the diversity of surf culture from epic surf adventures in Mexico to the relationship of humans with the sea and to Taj Burrows final campaign in Fiji. Featuring the writing of Sally Breen, Emily Brugman, Sam Carmody Madelaine Dickie, Jake Sandtner and Mark Smith, these non-fiction stories explore the passion, the fear, the joy and the pain of Australian surfing culture in Australia and abroad.
In this episode Gregory Dobbs chats to Madelaine Dickie and Sam Carmody about a surfing as a sport, a culture and a lifestyle told in very different ways.
---
Elizabeth Becker on three extraordinary female wartime journalists in You Don't Belong Here
Catherine Leroy, Frances Fitzgerald and Kate Webb arrived in Vietnam in 1967 and 1968 at the height of the war. Leroy was a French daredevil photographer; Frances Fitzgerald a blue-blood American intellectual; and Kate Webb was the first Australian woman to report on the war in Vietnam.
Together these three women permanently shattered the barriers to women reporting on war in a field of journalism dominated by men. You Don't Belong Here is the story of the lives and legacy of three journalists that fills a void in the history of women and war.
In this episode, Gregory Dobbs talks to Elizabeth Becker about the barriers these women faced and the extraordinary achievements in reporting on a complex and the highly politicised Vietnam war.
---
Tanya Bretherton on the post-WWII Sydney women who killed in The Husband Poisoner
After World War II, Sydney experienced a crime wave that was chillingly calculated. Discontent mixed with despair, greed with callous disregard. Women who had lost their wartime freedoms headed back into the kitchen with sinister intent and the household poison thallium, normally used to kill rats, was repurposed to kill husbands and other inconvenient family members.
Yvonne Fletcher disposed of two husbands. Caroline Grills cheerfully poisoned her stepmother, a family friend, her brother and his wife. Unlike arsenic or cyanide, thallium is colourless, odourless and tasteless; victims were misdiagnosed as insane malingerers or ill due to other reasons. And once one death was attributed to natural causes, it was all too easy for an aggrieved woman to kill again.
This is the story of a series of murders that struck at the very heart of domestic life. It's the tale of women who looked for deadly solutions to what they saw as impossible situations. The Husband Poisoner documents the reasons behind the choices these women made - and their terrible outcomes.
---
Maggie Hamilton on reconnecting with others in When We Become Strangers
We're more connected that ever before says Maggie Hamilton and yet feelings of loneliness and isolation have never been more prevalent. We are now more affluent and busier and yet we are leaving our homes less and less as we become more dependent on technology to communicate. 'We've become strangers, exiled from people and situations that are meaningful to us.' says Maggie
When We Become Strangers examines in detail all levels of human interaction and looks into the future with a warning for what we might become. Parenting, love and relationships, brain fatigue, entertainment and the changing nature of the workplace are put under the microscope and placed in the context of our increasing reliance on technology to solve problems.
Maggie proposes simple and effective solutions and actions we can all take to restore the balance and reclaim our unique selves and the places we live and work.
In this episode, Greg Dobbs chats to Maggie Hamilton about how we can reconnect with our fellow humans in a world of instant digital gratification.
---
'We need a different approach': Tim Flannery on solving our climate crisis in The Climate Cure
Tim Flannery's new book The Climate Cure: Solving the Climate Emergency in the Era of Covid-19 marks a change in attitude toward those in government and the lack of action in the fight against climate change.
'The Federal Liberal/National Party is the last blockage in the fight against climate change,' says Tim Flannery. While state governments and local councils are doing great things in advancing clean energy prospects, the Federal government is holding the entire country to ransom – there are just 25 sceptics in this Federal Liberal/National Party.
Gregory Dobbs talks to Tim Flannery about the challenges and the solutions to the climate emergency and busts a few myths along the way.
---
Ground-breaking music educator Dr Anita Collins' new book
The Music Advantage
draws on the latest international neurological research to reveal the extraordinary and surprising benefits of children learning music. From birth right through to adulthood music plays an important role in ability to learn, to concentrate and to persevere
Gregory Dobbs talks to Anita about the value of singing to your baby and why sound is one of the most valuable senses in cognitive development. Discover why learning music as a child supports and promotes learning a critical component in learning to read. Music learning says Dr Collins promotes confidence and persistence, and creates a culture of lifelong learning that has benefits right through to adulthood.
---
Stella Budrikis on the 1907 trial that gripped Perth, The Edward Street Baby Farm
In 1907, Alice Mitchell was arrested for the murder of five-month-old Ethel Booth. During the inquest and subsequent trial, the general public was horrified to learn that at least 37 infants had died in Mitchell's care in the previous six years. It became clear that she had been running a 'baby farm', making a profit out of caring for the children of single mothers and other 'unfortunate women'.
The Edward Street Baby Farm
retraces this infamous tragedy and a trial which gripped the nation and led to legislative changes to protect children's welfare.
---
---
Jess Scully on how a better world is possible in Glimpses of Utopia
It's hard to be excited about the future right now. Jess Scully asks, What can we do? The answer is: plenty! All over the world, people are refusing the business-as-usual mindset and putting humans back into the civic equation, reimagining work and care, finance and government, urban planning and communication, to make them better and fairer for all.
Meet the care workers reclaiming control in India and Lebanon, the people turning slums into safe havens in Kenya and Bangladesh, and champions of people-powered digital democracy in Iceland and Taiwan. There are radical bankers funding renewable energy in the USA and architects redesigning real estate in Australia, new payment systems in Italy and the Philippines that keep money in local communities, and innovators redesigning taxation to cut pollution and incentivise creative solutions.
Glimpses of Utopia is a call for optimism. Humans everywhere are rising up to confront our challenges with creativity, resilience and compassion. Harnessing technology and imagination, we can reshape our world to be fair and sustainable. Jess Scully shows us how.
---
Paddy Manning shares the human cost of climate change in Body Count
Suddenly, when the country caught fire, people realised what the government has not: that climate change is killing us. But climate deaths didn't start in 2019. Medical officers have been warning of a health emergency as temperatures rise for years, and for at least a decade Australians have been dying from the plagues of climate change – from heat, flood, disease, smoke. And now, pandemic.
In this detailed, considered, compassionate book, Paddy Manning paints us the big picture. He revisits some headline events which might have faded in our memory, and brings to our attention less well-publicised killers. In each case, he has interviewed scientists to explore the link to climate change and asks how – indeed, whether – we can better prepare ourselves in the future.
In this episode, Paddy joins Max Lewis to open up about his experience in writing the book, and how the current climate disaster and COVID-19 pandemic have more in common than we might think.