Click here to return to the Podcast Homepage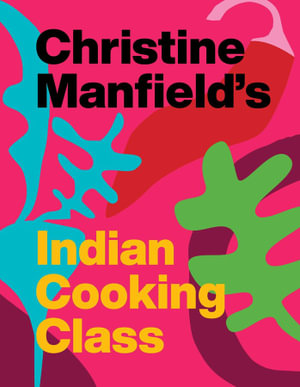 Christine Manfield on bringing the world of Indian cuisine back home in Indian Cooking Class.
Christine Manfield's love affair with India and Indian food goes back more than thirty years. Extensive travel and a brilliant culinary mind, marked by an insatiable curiosity has culminated in a book that goes beyond what we think of as Indian food.
Indian Cooking Class brings together everything Christine has learned and all recipes she has collected into a guide to Indian cuisine that opens up new worlds for the home cook. From classic curries to new takes on salad, recreating irresistible snacks and refreshing our taste for seafood and desserts, this is a book for everyone and all dietary persuasions looking for a way into one of the world's great cuisines.
In this episode Gregory Dobbs talks to Christine Manfield about using Indian spices successfully, making the distinction between spice and heat, looking beyond Vindaloo and Butter Chicken and opening a window on the vast and varied world of Indian cuisine.
The Good Reading Podcast · Christine Manfield on bringing the world of Indian cuisine back home in 'Indian Cooking Class'
---
Yotam Ottolenghi on why writing Simple was 'excruciatingly difficult'
YOTAM OTTOLENGHI universally admired for a cooking style that is complex, layered, and brimming with freshness and colour. Unfortunately that can sometimes lead to a lot of preparation and even more washing up.
In his latest book, Simple, Ottolenghi proves that cooking his way doesn't have to be so challenging. On the advice of his sister, Ottolenghi has created a book of recipes for the time poor or the outright lazy using a set of 10 fundamental ingredients.
Gregory Dobbs asks about the perils and pleasures of cooking Ottolenghi style and how Simple can help you get there.
---
John Newton on Australia's 'mongrel cuisine'
Food history in Australia is divided into two eras: BG and AG (Before Garlic and After Garlic). In his new book, The Getting of Garlic, veteran food writer JOHN NEWTON delves into how Australia foodies got over their fear of this now ubiquitous ingredient.
He also lays out how we moved from a country of charcoal chops and mushy peas to the creators of a vibrant, 'mongrel' cuisine with influences from across the globe.
And what's so special about a pie floater?
---
The deadly sins of Mikey Robins
Seven Deadly Sins (And one very naughty fruit) is an irreverent romp through gastronomical history. Comedian and presenter Mikey Robins serves up bizarre anecdotes about food from around the world that all relate to a deadly sin - from greed and gluttony to lust and envy.
Hear Mikey tell some outrageous foodie stories, both from the book and hilarious yarns he couldn't quite fit in. Mikey exclusively tells us the recipe for the cocktail named after him, tells the 'Sgt Pepper's Lonely Hearts Club' of fart jokes, and reveals the identity of the very naughty fruit he mentions in the title of his book!
---
Stephanie Alexander on how to attack a pomegranate
Stephanie Alexander, who has sold half a million copies of her book The Cook's Companion, introduces the young and the uninitiated to good food with her new book, The Cook's Apprentice: Tips, techniques and recipes for new foodies.
The legendary cook tells Gregory Dobbs about attacking pomegranates, her lamentations about modern eating habits, and how teaching her father to bake bread turned his life around.