Click here to return to the Podcast Homepage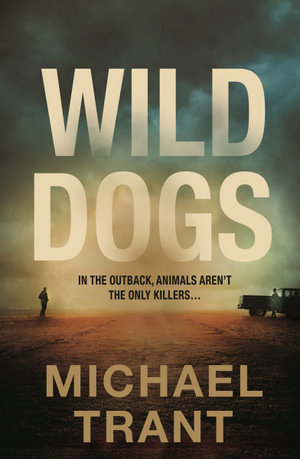 Michael Trant on creating an authentic Australian story in Wild Dogs
Gabe Ahern makes his living trapping wild dogs in the remote rangelands of Western Australia. When he stumbles upon a gang of people smugglers about to execute one of their victims, Gabe's solitary life is thrown into turmoil.
When he rescues young Afghan refugee Amin from certain death, Gabe is reluctantly drawn into a vicious game where he becomes the hunted. Confronting crooked police, wily roo-shooter Chase Fowler and a ruthless criminal gang, Gabe must rely on all his bush skills and cunning just to come out alive.
In this episode Gregory Dobbs chats to Michael Trant about drawing on real-life experiences to create great characters, his own awakening to the plight of refugees and his respect for the wild dogs of the Australian outback.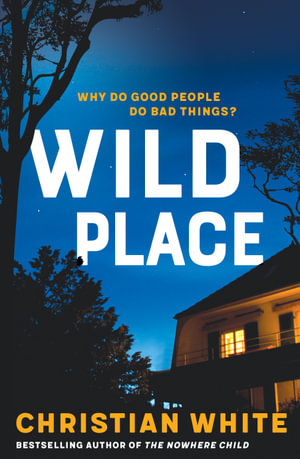 Christian White on the dangers lurking behind the peaceful facade of suburbia in Wild Place.
In the summer of 1989, a local teen goes missing from the idyllic suburb of Camp Hill. As rumours of Satanic rituals swirl, schoolteacher Tom Witter becomes convinced he holds the key to the disappearance. As dark secrets are revealed and consequences to past actions are faced, Tom learns that the only way out of the darkness is to walk deeper into it.
Wild Place peels back the layers of suburbia, exposing what's hidden underneath and poses the question: why do good people do bad things?
In this episode Gregory Dobbs chats to Christian White about what we think we know about the people we share our suburb with, Christian's fascination with everything 1980s, and the art of turning a neglected piece of bushland into an evil presence.
---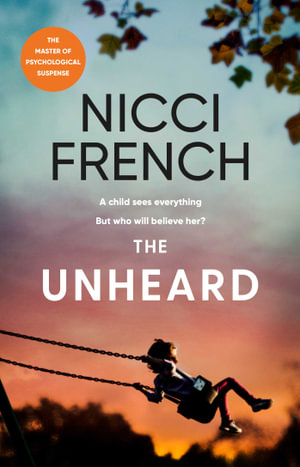 Nicci French on turning the everyday into a nail-biting psychological thriller in The Unheard.
Tess is a single mother with a three-year-old daughter Poppy but being an overprotective mother is complicating all of her personal relationships. When Tess finds a dark and disturbing drawing among Poppy's other colourful drawings she is convinced Poppy has witnessed something terrible. But's it's only a child's drawing – isn't it?
While Tess will do anything to protect her daughter, she doesn't know who or what she is protecting her from. The path Tess takes only leads to more uncertainty and a place where she doesn't know who she can trust.
In this episode Gregory Dobbs chats to writing team Nicci Gerrard and Sean French about the fundamentals of a psychological thriller, cultivating anxiety and uncertainty in their characters and the importance of a well made Negroni in the process of writing.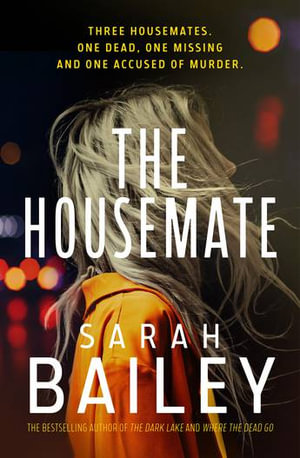 Sarah Bailey on the thrill of the cold case in The Housemate
Three housemates. One dead, one missing and one accused of murder.
Melbourne journalist Olive 'Oli' Groves is obsessed with the 'Housemate Homicides' a story that set career in motion nine years earlier. When the one missing housemate suddenly turns up dead the whole story comes flooding back for Oli.
Paired with enthusiastic and tech-savvy millennial Cooper Ng to reinvestigate the case, Oli is forced to confront both her past and the present in a new media landscape that's turned digital. Oli soon discovers that her search for the truth may find the answers lie much closer to home.
In this episode Gregory Dobbs chats to Sarah Bailey about the life of a cold case in the news cycle, exploring the friction in generational differences and the challenges of creating a new character.
---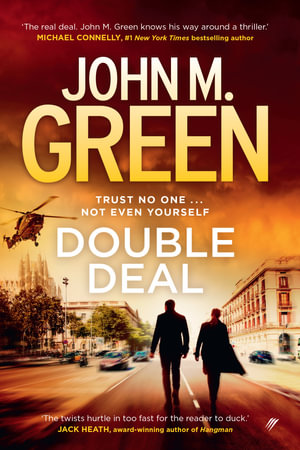 John M Green on the third book in the 'Dr Tori Swyft' international spy thriller series, Double Deal
Tori Swyft wakes up in a Barcelona hotel room to a gruesome murder scene. With a splitting headache and no memory of the night before, her world is in turmoil. Could she really have done such a thing? If she didn't then who did?
A man known only as The Voice phones her with revelations of a shocking video proving Tori is the murderer. Set within the seedy world of global politics and counter-espionage, Tori soon finds herself in a race against time to prove her innocence.
In this episode, Gregory Dobbs chats to John M Green about the new breed of female spy, the real threat of technology in the arena of geo-politics, and his love affair with the city of Barcelona.
---
Lisa Jewell on inventing characters and solving a crime as you write in The Night She Disappeared
Scarlett Jacques is the girl everyone wants to be – charismatic, wealthy and desirable but also dangerous and manipulative. She's the coolest kid at Maypole House, a secondary college for the offspring of the wealthy. When she befriends teenage mother Talullah Murray, things get weird.
When Talullah suddenly goes missing, her mother Kim is thrown into a panic. Meanwhile Sophie Beck, an author of thrillers and recent arrival at Maypole House, stumbles on clues that lead to very dark places. In this tense psychological thriller, people are never what they seem. As relationships form and splinter the past is reawakened and a cold case broken open.
In this episode Gregory Dobbs chats to Lisa Jewell about the process of invention, exploring complex relationships and getting to the dark places of crime writing.
---
Tim Ayliffe on the rise of the white supremacy movement in The Enemy Within
Battle scarred investigative journalist and former war correspondent John Bailey is picking up the pieces of his life after the death of the one woman who helped him hold it all together. He's got a new job, he's given up the drink and he's somehow even acquired a four-legged companion.
When Federal Police raid his home armed with a warrant granting unprecedented powers, Bailey is determined to get to the truth. While investigating the rise of a global white supremacist group, it becomes clear that Bailey himself is now a target and a deadly enemy emerges from the shadows.
In this episode Gregory Dobbs chats to Tim Ayliffe about the alt-right movement, politics and the pressures on investigative journalism in a world where opinion often triumphs over truth.
---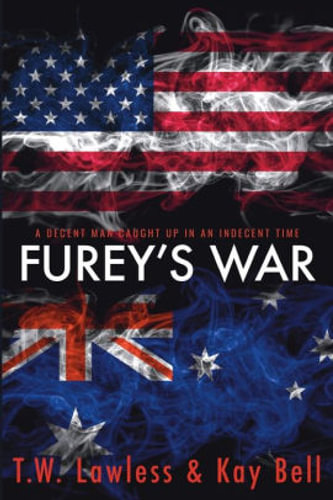 T W Lawless and Kay Bell on recreating a real Australian character in Furey's War
As he reluctantly celebrates his 100th birthday, Jack Furey casts his mind back to his experience during WWII as a police sergeant in Far North Queensland. Here, the arrival of the Americans to set up a new airforce base has brought with it a swag of trouble.
The small town of Wangamba is plagued by rumours of prostitution and backyard abortions and violence soon erupts. In an atmosphere of racism and resentment Sergeant Jack Furey is determined to uncover the truth behind a string of murders.
In this episode Gregory Dobbs chats to T W Lawless and Kay Bell about getting inside the mind of Jack Furey and working together on their first collaborative novel.
---
Helen Fitzgerald on blue light discos and small town disasters in Ash Mountain
Helen Fitzgerald vividly portrays small town life, and a woman and a land in crisis in her latest thriller 'Ash Mountain'.
Fran vowed she'd never return to Ash Mountain but circumstances draw her back to a blisteringly hot summer in the rural town of Ash Mountain. Confronting the past and dealing with future are sidelined by an impending disaster – a mega-fire is roaring towards Ash Mountain and it will expose all kinds of secrets in its wake.
In this episode, Gregory Dobbs chats to Helen Fitzgerald about growing up in a small Victorian country town, about Blue Light Discos and how disaster and humour can be comfortable bedfellows in this ripping disaster thriller.
---
Michael Brissenden on criminal thrills and a lost Sydney in Dead Letters
Michael Brissenden's second crime thriller Dead Letters brings counter terrorism expert Sid Allen into the sordid and complicated world of Canberra politics.
From the seedy backstreets of 1980s Sydney to the corridors of power in contemporary Canberra, Sidney Allen must pursue the truth behind a baffling crime. Dan LeRoi, rising star of politics and Chair of the Joint Committee on Intelligence and Security has been shot dead. But it's not all it seems.
Life becomes complicated for Sid when he joins forces with tenacious journalist Zephyr Wilde. She's still getting letters from her dead mother who was murdered twenty years ago. They're both asking too many questions and knowing who to trust will make the difference between life and death.
Gregory Dobbs chats to Michael Brissenden about the nexus between journalism and politics, and reflections on a lost Sydney.
---
B Michael Radburn on the thunderous new novel in the Taylor Bridges series, The Reach
In secluded Devlins Reach, on the shores of the Hawkesbury River, three bodies are unearthed in an excavation site. When a wilderness expert, Park Ranger Taylor Bridges, is called in to assist local police, he soon discovers the town has an unsettling history – one to match Taylor's own haunted past.
But the quiet location and picturesque beauty of The Reach are hiding something darker than Taylor could have anticipated. Within the town's tight-knit community of loggers, store owners and tight-lipped locals, someone is targeting the residents one by one.
As a torrential storm surges ever closer, and the river swells at the levee walls, The Reach goes into lockdown. With no way in or out, Taylor finds himself in a race against the power of nature to find a desperate killer before the whole town goes under.
In this episode, B Michael Radburn chats to Max Lewis about the origins of his Taylor Bridges series, how the Hawkesbury region in NSW inspired the titular Reach and its buried secrets, and how exciting it is to work on a film of your own book.
---
Australian and New Zealand crime and thriller writing is booming globally, with antipodean authors regularly featuring on awards and bestseller lists across Europe and North America, and overseas readers and publishers looking more and more to tales from lands Down Under.
Hailing from two sparsely populated nations on the far edge of the former Empire - neighbours that are siblings in spirit, vastly different in landscape - Australian and New Zealand crime writers offer readers a blend of exotic and familiar, seasoned by distinctive senses of place, outlook, and humour, and roots that trace to the earliest days of our genre.
Southern Cross Crime is the first comprehensive guide to modern Australian and New Zealand crime writing. From coastal cities to the Outback, leading critic Craig Sisterson showcases key titles from more than 200 storytellers, plus screen dramas ranging from Mystery Road to Top of the Lake. Fascinating insights are added through in-depth interviews with some of the prime suspects who paved the way or instigated the global boom, including Jane Harper, Michael Robotham, Paul Cleave, Emma Viskic, Paul Thomas, and Candice Fox.
In this episode, Craig Sisterson joins Gregory Dobbs to chat about how he began his love with crime, and his experiences founding the Ngaio Marsh awards and Rotura Noir.
---
Alan Carter on returning to Sergeant Nick Chester and the Wakamarina Valley in Doom Creek
Sergeant Nick Chester has dodged the Geordie gangsters he once feared and is out of hiding and looking forward to the quiet life. But gold fever is creating ill feeling between prospectors, and a new threat lurks in the form of trigger-happy Americans preparing for doomsday by building a bolthole in the valley. As tensions simmer, Nick finds himself up against an evil that knows no borders and no depths.
In this episode, Alan Carter joins Max Lewis to talk about his experiences living in the Wakamarina Valley of New Zealand inspired the latest chapter in the Sergeant Nick Chester series, Doom Creek.
---
Petronella McGovern unpacks her tense psychological thriller The Good Teacher
Every evening, Allison watches her husband's new house, desperate to find some answers. Every morning, she puts on a brave face to teach kindergarten. She's a good teacher, everyone says so - this stalking is just a tiny crack in her usual self-control.
A late enrolment into her class brings little Gracie. Allison takes the sick girl under her wing, smothering Gracie with the love she can't give her own son. When Gracie has a chance to go to America for treatment, Allison whips up the community into a frenzied fundraising drive.But as others start to question her judgement and the police arrive at her door, Allison wonders if she can trust herself. Has she crossed a line? How far will the good teacher go to save a life? And whose life will that be?
In this episode, Greg Dobbs joins Petronella McGovern to chat about her latest psychological thriller, The Good Teacher.
---
Rose Carlyle on exciting twists and evil twins
Beautiful twin sisters Iris and Summer are startlingly alike, but beyond what the eye can see lies a darkness that sets them apart. Cynical and insecure, Iris has long been envious of open-hearted Summer's seemingly never-ending good fortune, including her perfect husband, Adam. Called to Thailand to help sail the family yacht to the Seychelles, Iris nurtures her own secret hopes for what might happen on the journey. But when she unexpectedly finds herself alone in the middle of the Indian Ocean, everything changes.
Now is her chance to take what she's always wanted - the idyllic life she's always coveted. But just how far will she go to get the life she's dreamed about? And how will she make sure no one discovers the truth?
Written with the chilling suspense of The Girl on the Train and Before I Go to Sleep, The Girl in the Mirror is an addictive thriller about greed, lust, secrets and deadly lies.
In this episode, Rose joins Erin Christie to discuss what it's been like writing her first novel and releasing it during a pandemic, and how it was to create a family of siblings who share an intense rivalry, despite the lovely and supportive relationship she shares with her own sister.
---
How 25 years in the Victorian Police Force shaped D L Hicks' debut crime novel The Devil Inside
In a peaceful coastal town, a young woman is found brutally murdered, a piece of scripture held tightly in her hand. Local detective Charlotte Callaghan is put on the case, and she's glad for the distraction – Gull Bay can be a hard place to keep a secret, and she's holding on to a few.
A gripping crime novel about murder, betrayal and the monsters who hide in plain sight, The Devil Inside examines the line between good and evil, and how circumstance can alter a person's life in the blink of an eye.
In this episode, Max Lewis chatted to D L Hicks about how his two-decades of service to the Victorian Police Force influenced the twists and turns of his debut novel.
---
Emma Viskic took a road trip with Jock Serong, Sulari Gentill and Robert Gott
Critically acclaimed and bestselling author of the 'Caleb Zelic' series, Emma Viskic, is back with book four: 'Darkness for Light.'
In this episode of the Good Reading podcast, Emma shares the challenges of writing a deaf detective, Sulari Gentill's favourite travel snack, and why she steers clear of supernatural horror.
---
'Journalists have license to put their nose where it's not wanted': Chris Hammer on 'Silver'
For half a lifetime, journalist Martin Scarsden has run from his past. But now there is no escaping.
In Silver the follow-up to the bestselling Scrublands, Chris Hammer continues the story of Martin Scarsden as he returns to his hometown of Port Silver. Soon he and his new partner Mandy Blonde are embroiled in a brutal murder and a media storm, bringing them face to face with their past.
In this episode, Greg Dobbs chats to Chris Hammer fresh from winning the Crime Writers' Association New Blood Dagger Award, to find out how his decades of experience as a journalist gives his crime writing a unique spin.
---
'It's a sunny place for shady people': Michael Connelly on returning to LA in 'The Night Fire'
Back when Harry Bosch was just a rookie homicide detective he had an inspiring mentor, John Jack Thompson, who taught him to take the work personally and light the fire of relentlessness for every case. Now John Jack is dead and Harry inherits a murder book that Thompson took with him when he left the LAPD 20 years before — the unsolved killing of a troubled young man in an alley used for drug deals.Bosch brings the murder book to Renée Ballard and asks her to help him find what about the case lit Thompson's fire all those years ago. That will be their starting point.
The bond between Bosch and Ballard tightens as they become a formidable investigative team. And they soon arrive at a worrying question: Did Thompson steal the murder book to work the case in retirement, or to make sure it never got solved?
In this episode, Greg Dobbs chats to best-selling author Michael Connelly about returning to the 'bleached noir' of LA with his latest book The Night Fire.
---
'Majestic, murky, malevolent and magnificent': Irishman JAMES DELARGY on the outback
When nomadic Irish author James Delargy experienced the Western Australian outback, something about the landscape enthralled and terrified him.
He channelled that awe into 55, a new thriller with a terrifying premise. Two men turn up to a police station with the exact same story of being kidnapped by a serial killer - and each accuses the other of being the murderer.
Angus Dalton chats with James to find out how he came to imagine this gripping story.
---
FELICITY MCLEAN on Australian Gothic, missing children and Jatz Crackers
The Van Apfel Girls Are Gone is a sharply written literary mystery infused with nostalgia that leaves its readers guessing.
Journalist and author Felicity McLean joins Angus Dalton to talk 90s cuisine, the art of ghostwriting, Australian Gothic, and which iconic Aussie actor accidentally catalysed the writing of her novel.
---
Would Jack Heath mind being eaten?
In his first series for adults, Canberra writer Jack Heath has created a compelling character who works as a consultant for the FBI and has a very peculiar palate ...
In this episode, Jack sits down with Angus Dalton to talk about Hangman and its new sequel, Hunter, getting published as a teenager, the ethical questions that surround cannibalism, and whether he'd mind being devoured upon dying. Yeah, things get weird.
---
DAVE WARNER & ALAN CARTER on why Aussie & NZ crime fiction is better than Scandi noir
Punk rocker Dave Warner and documentary maker Alan Carter on how writing crime can result in being listed as a suspect for a cold-case murder and why Australian and New Zealand crime books are as much a force of nature as Scandi noir.
Alan Carter is the author of the Cato Kwong thriller series and the standalone novel Marlborough Man.
Dave Warner's first book, City of Light won the WA Premier's Book Award.
---
LEE CHILD on Jack Reacher's fork in the road
LEE CHILD sells one of his 'Jack Reacher' thriller novels once every 20 seconds. There are at least 100 million copies of his books in print.
The legendary thriller writer joins Angus Dalton to discuss Tom Cruise's recently announced departure from the Jack Reacher film franchise, the exact reasons why books are always better than movie, and how the death of Child's father led to one of the most personal Reacher thrillers yet.
He also touches on air conditioning, why we have Rupert Murdoch to thank for his books, the influence of Stephen King on latest novel, and how a fight between Jack Reacher and Jason Bourne would go down.
---
CHRIS HAMMER on Scrublands, reporting from Texas and Gaza, and tough love from Peter Temple
Scrublands by CHRIS HAMMER begins with a young priest, Byron Swift, shouldering a high-powered hunting rifle and opening fire on his congregation in the tiny, drought-stricken town of Riversend. Martin Scarsden, a Sydney Morning Herald journalist, is sent to profile the town a year on from the massacre and discovers that there's far more to the killings than was initially reported.
Here Chris talks about his 30-year career as a journalist, his investigation into the families affected by the Millennium Drought, which influenced his choice of setting, and copping tough love from Australian crime writing legend Peter Temple, who lectured Chris at university.
---
Crime on Display: SARAH BAILEY on a movie set murder and her divisive detective, Gemma Woodstock
What happens when a burgeoning movie star is killed on the set of a blockbuster zombie flick? Melbourne crime writer SARAH BAILEY is back with her unforgettable character, Detective Sergeant Gemma Woodstock, who has left her small regional town in favour of the big smoke. Sarah talks to Angus Dalton about women in the police force, books for boys, and why she's drawn to crimes on display.
---
PIP DRYSDALE on using military strategy during breakups
PIP DRYSDALE grew up in Africa and Australia, moved to New York when she was 20 to act in indie films and theatre, got married in a black dress and divorced at 22.
In this podcast she chats to Emma Harvey about bad break-ups, method writing, and the Machiavellian men that inspired her thriller, The Sunday Girl.
---
SULARI GENTILL on the Pyjama Girl Murder, Australia's Fascist New Guard, and stories in the stars
For the launch of Good Reading's new podcast, sponsored by Pantera Press, we're joined by author of the Rowland Sinclair mystery novels, SULARI GENTILL.
She tells Angus Dalton about being turned away by the White Australia Policy, finding stories in the stars, her dapper amateur detective and the unsolved mystery of the Pyjama Girl Murder.