Podcasts - Biography memoir
Click here to return to the Podcast Homepage
---
LISTEN TO OUR LATEST PODCASTS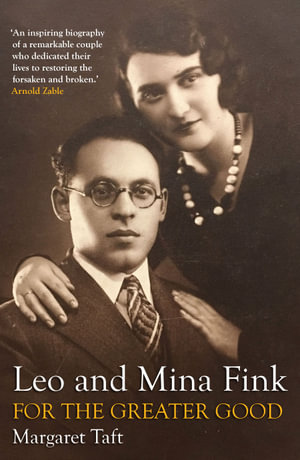 Margaret Taft on a remarkable partnership in Leo and Mina Fink: For the greater good

During the darkest days of the Holocaust, Leo and Mina Fink rallied all the forces at their disposal to rescue the Jewish survivors of Nazi death camps. Together they initiated welfare programs, provided urgent relief and resettled thousands of Jewish settlers in faraway Melbourne.
In this episode Gregory Dobbs chats to Margaret Taft about the Jewish diaspora in Melbourne, what led Leo and Mina Fink to marshal local and international agencies to spearhead the resettlement of displaced Holocaust survivors, and how overcoming bureaucracy and public opinion changed the world for the greater good.
Nikki Gemmell on love, female creativity and finding your voice in Dissolve
In this deeply personal reflection on women's lives and creative desires Nikki Gemmell explores the struggle she experienced in finding her own creative space. Dissolve is a meditation on those difficult times in establishing herself as a writer, but also a conversation with all young women who are seeking to fulfil their own creative desires.
In this episode Gregory Dobbs chats to Nikki Gemmell about emerging from the humiliation of heartbreak in her early twenties, building confidence as a writer and how to 'un-lady' yourself.
---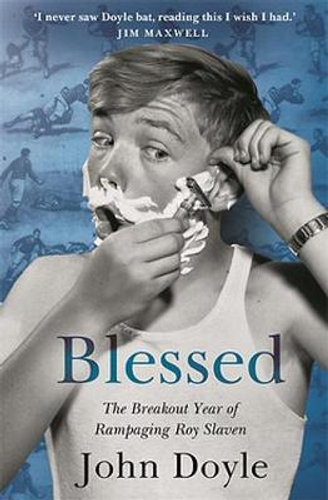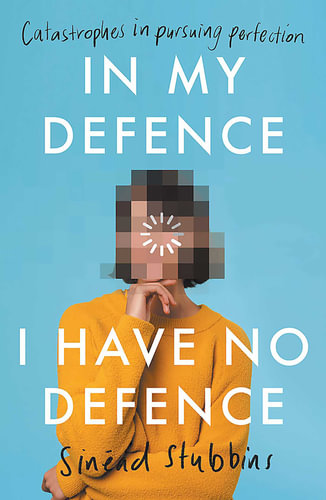 John Doyle on an Australian sporting legend in Blessed: The Breakout Year of Rampaging Roy Slaven
It's 1967 in Lithgow (the 'arsehole of the universe') and a young Roy Slaven is a promising student at the De La Salle Academy. He is already demonstrating early evidence as a sporting savant. Blessed with uncanny abilities with the ball, Roy experiences a moment of religious enlightenment when Uncle Baz presents him with an Australian Rugby League team jersey.
John Doyle was right there beside Slaven during this formative year and when Slaven approached him to record those momentous times in book form, he could hardly refuse. The result is Blessed - an honest and truthful account of the life and loves, the trials and tribulations, and the triumphs and tragedies of the boy who was to become the man, Rampaging Roy Slaven.
In this episode Gregory Dobbs chats to John Doyle about the genius behind the torpedo pass, what constitutes 'Catholic values' and the making of Rampaging Roy Slaven.
---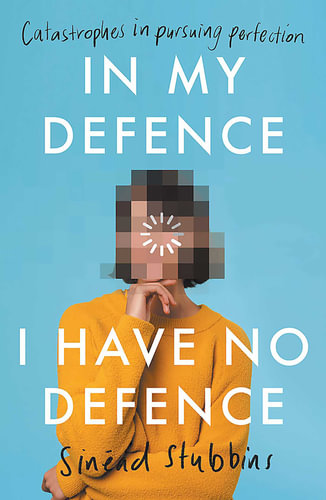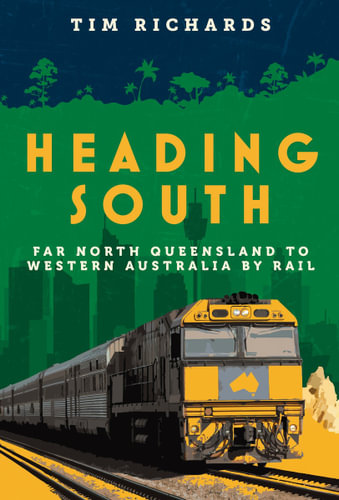 Tim Richards on the joys of Australian train travel in Heading South
Tim Richards is a freelance travel writer and Lonely Planet guidebook contributor who loves chasing down a story with an historical angle. He decided to shake up his life by embarking on an epic train journey across Australia.
Covering some 7,000 kilometres, his train journey began in far north Queensland and boarding iconic trains like the Indian Pacific, Overland and Spirit of Queensland. Along the way Tim encounters giant crocs, archetypal Australian publicans and the ghosts of Australia's pioneering past
---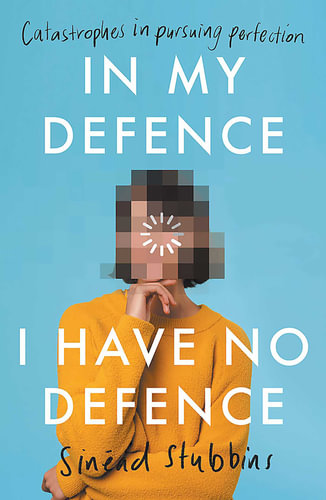 Auntie Di on forgiving the past and discovering her true identity in Daughter of the River Country
Dianne O'Brien (Auntie Di) grew up believing her Irish adoptive mother Val was her birth mother. When Val died while Dianne was still a teenager her whole life changed. Raped at the age of 15 and sentenced to time at the notorious Parramatta Girls Home, Auntie Di suffered years of horrific domestic abuse and a cruel betrayal.
At the age of 36 Auntie Di discovered she was a victim of the 'stolen generation' and is actually a Yorta Yorta woman. This revelation reawakens her fighting spirit and helps her come to terms with a traumatic past.
In this episode Gregory Dobbs chats to Auntie Di about surviving child abuse and domestic violence, the power of forgiveness, and finding pathways to a better future.
---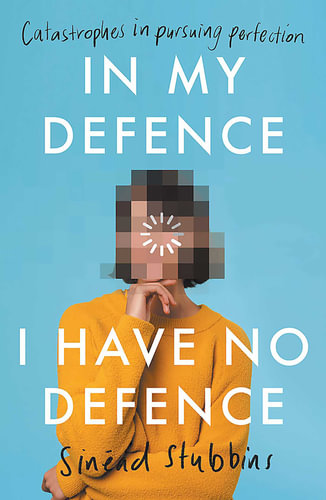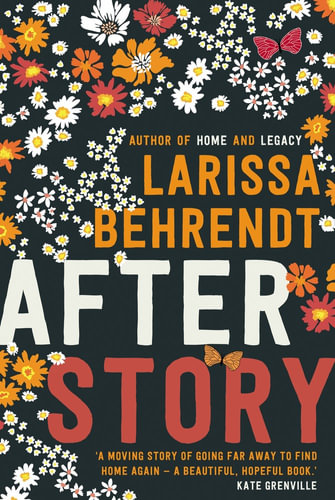 Larissa Behrendt on the mother-daughter trip of a life time in After Story
When Indigenous lawyer Jasmine takes her mother Della on an historical tour of the UK's most revered literary sites, Jasmine hopes it will heal old wounds and help them reconcile their past. While Jasmine immerses herself in her literary idols, Della rediscovers the wisdom of her own culture and storytelling. As both women grapple with their place in others' lives, a powerful reminder of a mysterious family tragedy, buried in their past, propels old secrets to the surface.
In this episode Gregory Dobbs chats to Larissa Behrendt about the joy of fiction, her journey to the top echelons of the law and academia, and the bright future of Indigenous storytelling.
---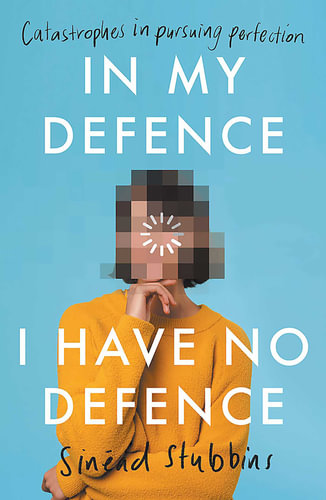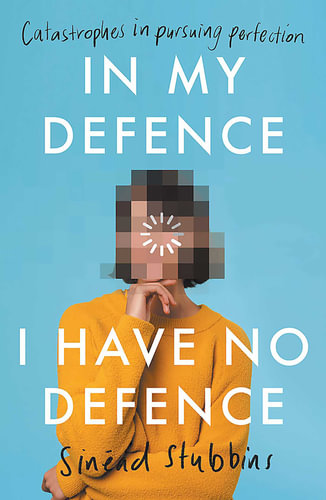 Sinéad Stubbins on achieving self perfection, and her debut book In My Defence I Have No Defence
Sinéad Stubbins has always known that there was a better version of herself lying just outside of her grasp. That if she listened to the right song or won the right (any) award or knew about whisky or followed the right Instagram psychologist or drank kombucha, ever, or enacted the correct 70-step Korean skincare regime, she would become her 'best self'.
In My Defence, I Have No Defence raises the white flag on trying to live up to impossible standards. Wild and funny and wickedly relatable, it is one woman's reckoning with her complete inability to self-improve and a hilarious reprieve for anyone who has ever struggled to be better.
In this episode, Sinéad joins Heather Lewis to chat about revisiting all the awkward moments of her life, and how to avoid being too self deprecating.
---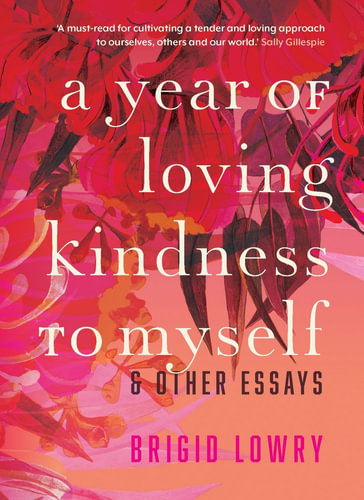 Brigid Lowry on kindness, honesty and nourishing the soul in A Year of Loving Kindness to Myself
It's not easy to maintain grace and good humour through the peaks and troughs of modern living. Throw in a pandemic, political upheaval and environmental disaster and you've got a recipe for a life of endless worry.
In a time when mental health is more important than ever, Brigid Lowry offers thoughts on living simply and learning how to nourish yourself and those around you. Informed by contemporary psychology and Zen Buddhism, Brigid provides insights into everything from grief and loss to love and friendship, and the importance of self-care.
In this episode, Gregory Dobbs chats to Brigid Lowry about maintaining a positive mind-set, finding joy in life, and cultivating a greater appreciation for hot and cold running water.
---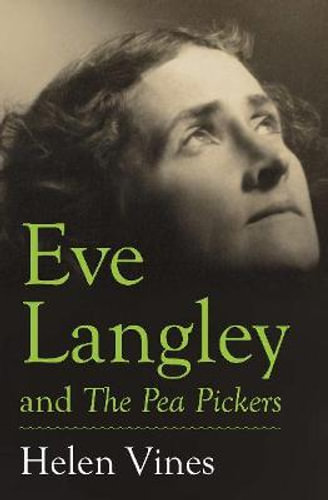 Helen Vines on separating fact from fiction in Eve Langley and the Pea Pickers
In 1942 Eve Langley published her first novel The Pea Pickers to critical acclaim. Hailed as a tour de force, it tells the story of two feisty sisters who wander the Australian countryside dressed as men.
In Eve Langley and the Pea Pickers, Helen Vines deftly unravels the threads of a life story that became curiously entangled with the author's works of fiction. This compelling new biography paints a portrait of a complex family constellation plagued by mental illness and obscured by a veil of secrecy.
In this episode, Gregory Dobbs chats to Helen Vines about piecing together a story from previously unexamined letters and repositioning The Pea Pickers as a landmark in Australian literature.
---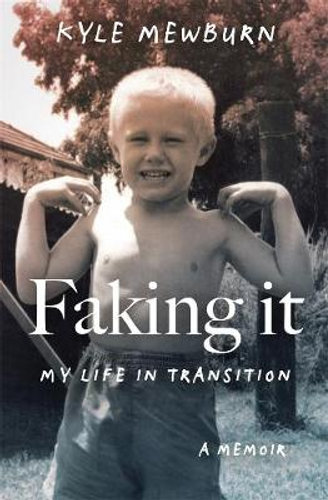 Kyle Mewburn on a life in transition in her memoir Faking It
Kyle Mewburn grew up in the sunburnt, unsophisticated Brisbane suburbs of the 1960s and '70s in a household with little love and no books, with a lifelong feeling of being somehow wrong – like 'strawberry jam in a spinach can'.
In this book, Kyle describes this early life and her journey to becoming her own person – a celebrated children's book author, a husband and, finally, a woman. She shares the dreams, the prejudice and the agony of growing up trans and coming out, the lengthy physical ordeal of facial feminisation surgery, and her experiences as a woman – good, bad and creepy.
In this episode, Heather Lewis chats to Kyle Mewburn about the process of writing her first book for adults and first memoir, and about the trans experience.
---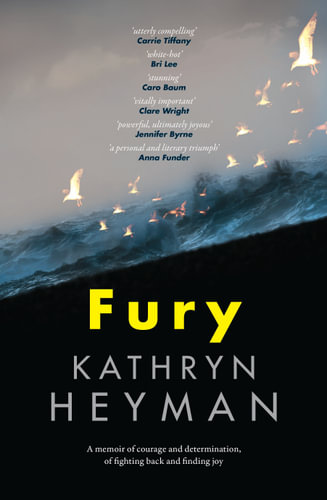 Kathryn Heyman on her memoir, Fury, and summoning the power to redraw the roadmap of her life
Kathryn Heyman's childhood was marked by violence, poverty and chaos. She was left with no real example of how to create a decent life but she had one thing in her favour – she was a reader. The power of stories provided a means of escape and a pathway to a reimagined life.
After experiencing the trauma of sexual assault as a young woman, Kathryn made the decision to put her past behind her. She found herself as a deckhand on board a fishing trawler in the Gulf country. Here, among tough working men and the treachery of the sea she rediscovered her true self.
Kathryn Heyman chats to Gregory Dobbs about writing a difficult memoir, rejecting the constrictions of patriarchy and the transformative power of words.
---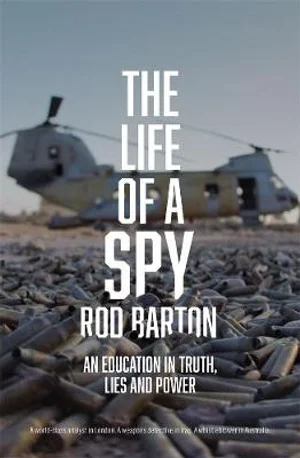 Rod Barton on his accidental entry into the world of espionage in The Life of a Spy
When Rod Barton applied for a job at the Australian Department of Defence he had no idea where it would lead. For the next few decades he found himself disarming militia in Mogadishu, flying to Baghdad as a UN weapons inspector and hunting for Iraq's so-called weapons of mass destruction.
In this extraordinary behind-the-scenes account of a life straight out of an adventure novel Rod Barton unmasks a world of lies, secrecy and deception ruled by politics rather than truth.
In this episode Gregory Dobbs chats to Rod Barton about his life as an intelligence officer, working for the UN and the CIA and stepping out from behind the shadows.
---
Aaron Smith's new memoir holds up a unique mirror to Australia. What he sees is at once amazing, disturbing and revealing.
The Rock explores the failings of our nation's character, its unresolved past and its uncertain future from the vantage point of its most northerly outpost, Thursday Island. Smith was the last editor, fearless journalist and the paperboy of Australia's most northerly newspaper, The Torres News, a small independent regional tabloid that, until it folded in late 2019, was the voice of a predominantly Torres Strait Islander and Aboriginal readership for 63 years across some of the most remote and little understood communities in Australia.
The Rock is a story of self-discovery where Smith grapples to understand a national identity marred by its racist underbelly, where he is transplanted from his white-boy privileged suburban life to being a racial and cultural minority, and an outsider. Peppered with his experiences, Smith gradually and sensitively becomes embedded in island life while vividly capturing the endless and often farcical parade of personalities and politicians including Scott Morrison and Tony Abbott.
In this episode, Aaron Smith joins Max Lewis to unpack his thoughts around The Rock, and how his time on Thursday Island has shaped his life.
---
As the owner of a successful events company, throwing away huge volumes of leftover food at the end of the day came with the territory. But when Ronni Kahn hit midlife, she found herself no longer able to turn a blind eye to her food waste problem. Hand delivering the untouched food to homeless shelters around Sydney became her renegade solution. Little did she know that fixing her small problem at work would lead her to unlock a hidden purpose at the very core of her inner life.
Now founder and CEO of the food rescue organisation OzHarvest, Ronni leads hundreds of staff and thousands of volunteers with the goal to nourish Australia. She serves in an advisory capacity to government and is an instrumental leader in changing federal laws to improve social justice and environmental policies.
A Repurposed Life is the story of how Ronni found her voice, her heart and her deepest calling. From her early years growing up under the brutal system of apartheid South Africa, to a socialist commune in Israel, Ronni finally settled in Australia to discover a profound new way of living. Shared with the humour, warmth and energy that have made her an internationally renowned keynote speaker, this heartfelt exploration of the choices that define us will speak to anyone seeking a more passionate expression of being alive.
In this podcast, Ronni joins Greg Dobbs to chat about finding her calling in OzHarvest, and the process of co-writing the memoir with her daughter-in-law, Jessica Chapnik Kahn.
---
Heather Morris, author of the internationally bestselling novels
The Tattooist of Auschwitz
and
Cilka's Journey
, grew up on a farm in rural New Zealand. On her way back across the paddocks from school, Heather would visit her great-grandfather and listen to his experiences of war - stories he told only Heather. From a young age Heather discovered that people would tell her their stories if she stopped and listened.
In Stories of Hope, Heather Morris will explore the art of listening - a skill she employed when she met Lale Sokolov, the Tattooist of Auschwitz. It was her ability to listen that led him to entrust her with his story. Stories of Hope will examine Heather's extraordinary journey, in the form of a series of beautifully rendered tales of the people she has met, the remarkable stories they have shared with her, and the lessons they hold for us all.
In this episode, Greg Dobbs chats to Heather Morris about why she wanted to write Stories of Hope, and the experience of writing her first memoir.
---
---
Andrew Boe on Australia's flawed justice system in The Truth Hurts
Drawing on his experiences as a child of Burmese migrants fleeing a military junta and his evolution from a naive law clerk, too shy to speak, into a lawyer whose ponytailed flamboyance and unbridled willingness to speak truth to power riled many within the legal establishment, Andrew Boe delves into cases he found unable to leave behind. These cases have shaped who he has become.
Taking us from a case of traditional punishment gone wrong in the Gibson Desert to deaths in police custody on Palm Island and in Yuendumu in the Northern Territory - places where race relations are often stalled in a colonial time warp - to an isolated rural home, and the question of what is self-defence after decades of domestic abuse; to cases of children abandoned, 'stolen' and then fought over; and into prison interview rooms and courthouses around the country where Boe defended serial killers, rapists, child sex offenders, murderers as well as the odd politician - he holds fast to the premise that either every one of us is entitled to the presumption of innocence or none of us are.
In this episode, Andrew joins Max Lewis to expand on The Truth Hurts - explaining our misconception that the justice system is designed to find the truth, and the effect of the Black Lives Matter movement on this country's tragedy of Indigenous deaths in custody.
---
'Beyond the Pale': Adrian Tame on his time at Australia's most notorious paper in The Awful Truth
Hailed as 'a fearless exposer of folly, vice and crime' when it first hit the streets in the 1890s, Truth was later condemned by a High Court Judge as 'a wretched little paper, reeking of filth, injurious to the health of house servants and young girls'.
Adrian Tame knows that better than anyone as he worked for Truth for more than a decade as a reporter and news editor. In the years it was owned by the Murdoch family he worked alongside young Rupert as he cut his teeth on the shock horror scandals that graced the pages of Truth when it was selling a whopping 400,000 copies a week.
Funny, often outrageous and always thoroughly entertaining, The Awful Truth is a rollercoaster ride through an colourful era of newspapers and larger-than-life reporters that we will never see the like of again.
In this episode, Adrian joins Max Lewis to chat about revisiting his scandalous time at 'Truth' (including a Bikie story too shocking for the book), and his opinions on journalism today.
---
Julie Sprigg on the life of a physiotherapist in Ethiopia in Small Steps
As a child, Julie dreamed of being somewhere else, of making a difference. Now, she can't wait to meet the nuns she will live with and the children she will provide physiotherapy for in Ethiopia.
But Julie has trouble sticking to convent rules and soon finds herself wondering how much difference a single physio can make anyway.
When she takes a teaching role at a university, Julie finally feels closer to fulfilling her dreams – training Ethiopia's first physiotherapists, treating paediatric patients, and losing her heart to a handsome colleague.
Then civil unrest reaches the university, forcing Julie's students to choose between their safety and their future. When it comes to being a part of change, why do all steps feel like small steps?
In this episode, Max Lewis joins Julie as she reflects on her time in Ethiopia.
---
'Fear isn't just natural, it's necessary': Eva Holland on the science behind phobias in Nerve
In 2015, Eva Holland was forced to confront her greatest fear when her mother unexpectedly had a stroke and passed away. After the shock and grief subsided, Holland was sent on a deep dive into the science of fear, digging into an array of universal and personal questions.
On her journey, Holland meets with scientists who are working to eliminate phobias with a single pill, she explores the lives of the few individuals who suffer from a rare disease that prevents them from ever feeling fear, and she immerses herself in her own fears, including hurling herself out of a plane.
In this episode, Max Lewis chats with Eva Holland about her debut Nerve, to find out more about her journey into her own fears, and how she came out the other side.