Welcome to the Good Reading Podcasts.
Browse our podcasts by genre or check out our most recent podcasts below.
Crime / Thrillers Contemporary Fiction Historical Fiction
Food & Wine Biography / Memoir Current Affairs
General Non-Fiction Young Adult

Listen on Apple Podcasts, Google Podcasts, Soundcloud or any other app by searching for the Good Reading Podcast.
LISTEN TO OUR LATEST PODCASTS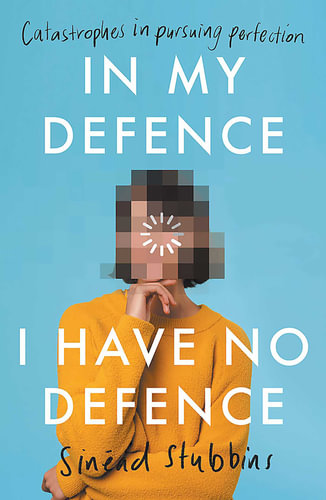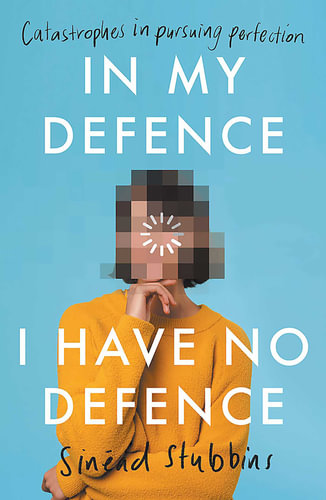 Sinéad Stubbins on achieving self perfection, and her debut book In My Defence I Have No Defence
Sinéad Stubbins has always known that there was a better version of herself lying just outside of her grasp. That if she listened to the right song or won the right (any) award or knew about whisky or followed the right Instagram psychologist or drank kombucha, ever, or enacted the correct 70-step Korean skincare regime, she would become her 'best self'.
In My Defence, I Have No Defence raises the white flag on trying to live up to impossible standards. Wild and funny and wickedly relatable, it is one woman's reckoning with her complete inability to self-improve and a hilarious reprieve for anyone who has ever struggled to be better.
In this episode, Sinéad joins Heather Lewis to chat about revisiting all the awkward moments of her life, and how to avoid being too self deprecating.
---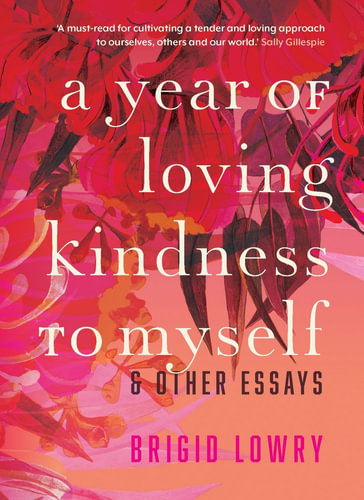 Brigid Lowry on kindness, honesty and nourishing the soul in A Year of Loving Kindness to Myself
It's not easy to maintain grace and good humour through the peaks and troughs of modern living. Throw in a pandemic, political upheaval and environmental disaster and you've got a recipe for a life of endless worry.
In a time when mental health is more important than ever, Brigid Lowry offers thoughts on living simply and learning how to nourish yourself and those around you. Informed by contemporary psychology and Zen Buddhism, Brigid provides insights into everything from grief and loss to love and friendship, and the importance of self-care.
In this episode, Gregory Dobbs chats to Brigid Lowry about maintaining a positive mind-set, finding joy in life, and cultivating a greater appreciation for hot and cold running water.
---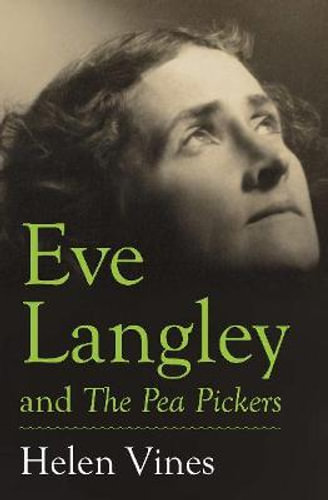 Helen Vines on separating fact from fiction in Eve Langley and the Pea Pickers
In 1942 Eve Langley published her first novel The Pea Pickers to critical acclaim. Hailed as a tour de force, it tells the story of two feisty sisters who wander the Australian countryside dressed as men.
In Eve Langley and the Pea Pickers, Helen Vines deftly unravels the threads of a life story that became curiously entangled with the author's works of fiction. This compelling new biography paints a portrait of a complex family constellation plagued by mental illness and obscured by a veil of secrecy.
In this episode, Gregory Dobbs chats to Helen Vines about piecing together a story from previously unexamined letters and repositioning The Pea Pickers as a landmark in Australian literature.
---
Brian Herd on planning for your ageing parents in Avoiding The Ageing Parent Trap
Most of us fail to confront the reality facing our ageing parents. Our inclination is to wait and see what happens but when a simple thing like a fall occurs, it can precipitate a crisis which can be devastating both for parents and the whole family.
Avoiding the Ageing Parent Trap is an essential guide for all families as their elders approach the years of inevitable physical and mental decline. Packed full of information, cautionary tales and practical strategies and solutions, this book is designed to help families avoid disaster.
In this episode Gregory Dobbs chats to Brian Herd about his more than 20 years experience working in Elder law, dealing with family crisis, and how commonsense planning can help you navigate for the best outcomes.
---
David Price on Western Australian frontier justice in Dark Tales from the Long River
From searches for serial killers and missing persons to the persecution of migrants and Aboriginal people, David Price takes us back to a time when the line between lawmakers and criminals was lightly drawn. Based on a wide array of contemporaneous accounts of life in the Gascoyne, these sometimes shocking, sometimes disturbing true crime stories depict an era when Australia's laws served to maintain order rather than to secure justice. Dark Tales from the Long River offers a window into an evolving history of Western Australia that is still struggling into the light.
In this episode, David Price joins Heather Lewis to chat about the history of Western Australia's frontier days, and how his family history ties into the book.
---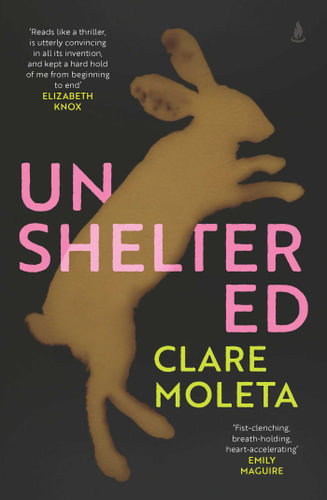 Clare Moleta on writing her debut novel and bridging the real and imagined in Unsheltered
In an atmosphere of chaos where social structures and the environment have been shattered by the effects of climate change, Li is tracking her lost daughter Matti across a disintegrating country. Resourceful and determined but alone and on foot, Li will need to draw on every instinct just to survive.
In this relentless and utterly terrifying psychological thriller, Unsheltered poses questions we all dread and asks if our humanity is enough protection in a dystopian world where nothing and nobody can be trusted.
In this episode, Gregory Dobbs chats to Clare Moleta about what makes a refugee, imagining a post-apocalyptic world and how the future may already be here.
---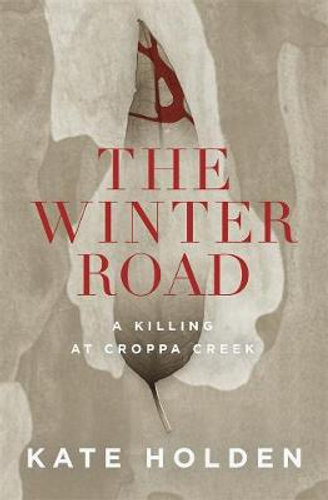 Kate Holden on the Croppa Creek killing that rocked NSW in The Winter Road
July 2014, a lonely road at twilight outside Croppa Creek, New South Wales: 80-year-old farmer Ian Turnbull takes out a .22 and shoots environmental officer Glen Turner in the back.
On one side, a farmer hoping to secure his family's wealth on the richest agricultural soil in the country. On the other, his obsession: the government man trying to apply environmental laws.
The brutal killing of Glen Turner splits open the story of our place on this land. Is our time on this soil a tale of tragedy or triumph – are we reaping what we've sown? Do we owe protection to the land, or does it owe us a living? And what happens when, in pursuit of a legacy, a man creates terrible consequences?
In this episode, author Kate Holden joins Heather Lewis to talk about the research process of her first true crime novel, and how the events at Croppa Creek link back to Australia's colonial relationship with the land we reside on.
---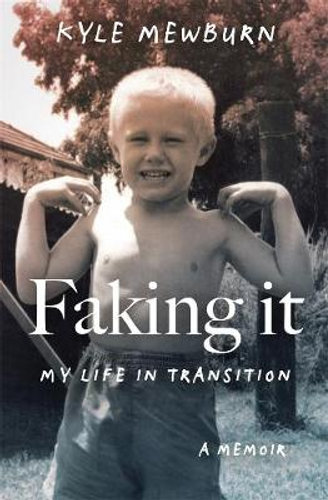 Kyle Mewburn on a life in transition in her memoir Faking It
Kyle Mewburn grew up in the sunburnt, unsophisticated Brisbane suburbs of the 1960s and '70s in a household with little love and no books, with a lifelong feeling of being somehow wrong – like 'strawberry jam in a spinach can'.
In this book, Kyle describes this early life and her journey to becoming her own person – a celebrated children's book author, a husband and, finally, a woman. She shares the dreams, the prejudice and the agony of growing up trans and coming out, the lengthy physical ordeal of facial feminisation surgery, and her experiences as a woman – good, bad and creepy.
In this episode, Heather Lewis chats to Kyle Mewburn about the process of writing her first book for adults and first memoir, and about the trans experience.
---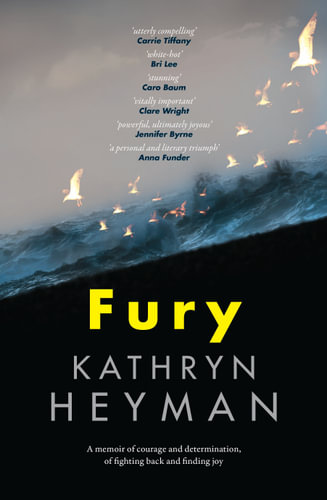 Kathryn Heyman on her memoir, Fury, and summoning the power to redraw the roadmap of her life
Kathryn Heyman's childhood was marked by violence, poverty and chaos. She was left with no real example of how to create a decent life but she had one thing in her favour – she was a reader. The power of stories provided a means of escape and a pathway to a reimagined life.
After experiencing the trauma of sexual assault as a young woman, Kathryn made the decision to put her past behind her. She found herself as a deckhand on board a fishing trawler in the Gulf country. Here, among tough working men and the treachery of the sea she rediscovered her true self.
Kathryn Heyman chats to Gregory Dobbs about writing a difficult memoir, rejecting the constrictions of patriarchy and the transformative power of words.
---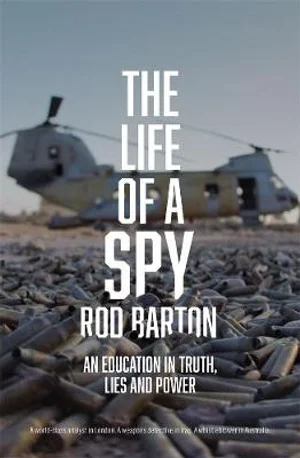 Rod Barton on his accidental entry into the world of espionage in The Life of a Spy
When Rod Barton applied for a job at the Australian Department of Defence he had no idea where it would lead. For the next few decades he found himself disarming militia in Mogadishu, flying to Baghdad