Welcome to the Good Reading Podcasts.
Browse our podcasts by genre or check out our most recent podcasts below.
Crime / Thrillers Contemporary Fiction Historical Fiction
Food & Wine Biography / Memoir Current Affairs
General Non-Fiction Young Adult
Listen on Apple Podcasts, Google Podcasts, Soundcloud or any other app by searching for the Good Reading Podcast.
LISTEN TO OUR LATEST PODCASTS

John Hughes on recasting the stories of the ancients in 'Tales From The Greek'
This monumental collaboration between award-winning author John Hughes and internationally-acclaimed painter and printmaker Marco Luccio breathes new life into ancient stories. A work of art in itself, this magnificent limited edition, individually signed and numbered book brings together Hughes' unique gift for storytelling and Luccio's bold and energetic images in the media of charcoal, etching and drypoint.
In a series of narrative adaptations of Greek tragedies incorporating versions by Sophocles, Aeschylus and Euripides, John Hughes explores the universal themes of love, power, war, hate, revenge, sadness and ambition in evocative new renderings. In response, Marco Luccio has captured the spirit of ancient Greece, in all its beauty and its terror in a series of images that are the visual equivalent to Hughes epic tales.
In this episode Gregory Dobbs chats to John Hughes about the journey from idea to reality, bringing ancient stories into the present, why the Greek legends still resonate with readers today, and meeting the challenge of a colossal and ambitious production five years in the making.
The Good Reading Podcast · John Hughes on recasting the stories of the ancients in 'Tales From The Greek'
---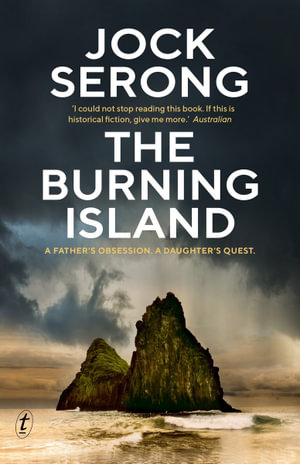 Jock Serong on a harrowing story of love and adventure on the high seas in The Burning Island.
Jock Serong is the winner of 2021 Historical Novel Society's ARA Prize for Historical Fiction for the second part in a three part trilogy exploring the history around the Furneaux group of islands off the north-eastern coast of Tasmania.
Eliza Grayling reluctantly sets off from Sydney Cove on the Danish schooner Moonbird in search of the wreck of the Howrah, lost in the islands of the Bass Strait carrying valuable but uncertain cargo. Her fellow passengers include her blind alcoholic father, a curious cross-dressing captain and the mysterious Dr Gideon, a botanist and apparent man of science.The journey is compromised by several deaths while at sea and when the Moonbird approaches it's destination, the truth they seek is not all is as it seems.
This remarkable work of historical fiction brings together real historical figures and events with vividly imagined characters to recreate a journey into the disturbing heart of a brutal period in Australia's colonial history.
In this episode Gregory Dobbs chats to Jock Serong about the role of historical fiction in opening up our hidden history, his fascination with the Furneaux Islands and how real and imagined historical figures can coexist in fiction writing and bring history to life.
The Good Reading Podcast · Jock Serong on a harrowing story of love and adventure on the high seas in 'The Burning Island'
---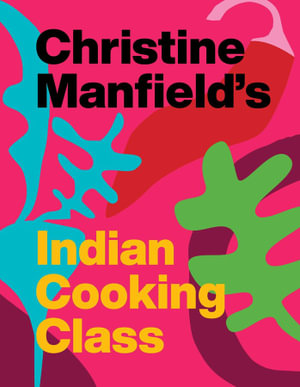 Christine Manfield on bringing the world of Indian cuisine back home in Indian Cooking Class.
Christine Manfield's love affair with India and Indian food goes back more than thirty years. Extensive travel and a brilliant culinary mind, marked by an insatiable curiosity has culminated in a book that goes beyond what we think of as Indian food.
Indian Cooking Class brings together everything Christine has learned and all recipes she has collected into a guide to Indian cuisine that opens up new worlds for the home cook. From classic curries to new takes on salad, recreating irresistible snacks and refreshing our taste for seafood and desserts, this is a book for everyone and all dietary persuasions looking for a way into one of the world's great cuisines.
In this episode Gregory Dobbs talks to Christine Manfield about using Indian spices successfully, making the distinction between spice and heat, looking beyond Vindaloo and Butter Chicken and opening a window on the vast and varied world of Indian cuisine.
The Good Reading Podcast · Christine Manfield on bringing the world of Indian cuisine back home in 'Indian Cooking Class'
---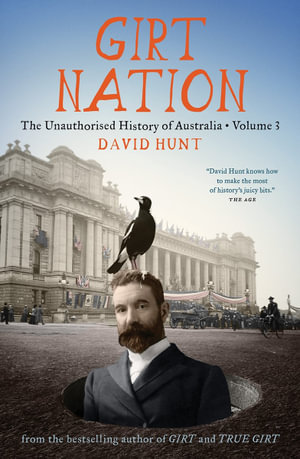 David Hunt on Australia's journey from colony to nationhood in Girt Nation.
Following on from David Hunt's first two volumes of The Unauthorised History of Australia, Girt and True Girt, Volume 3 takes a humorous look into the people that laid the foundations of a nation and our cultural identity. It's an epic tale of charlatans and costermongers, of bush bards and even bushier beards and ladies who just weren't going to take it anymore.
Meet Alfred Deakin, our second Prime Minister, who took advice from the dead; Sir Henry Parkes, whose legendary libido spawned at least seventeen children; and Catherine Helen Spence whose feminist utopian vision for the future included free contraceptives and easy divorce. These are but a few of the citizens who helped make Australia what it is today – for better or worse!
In this episode Gregory Dobbs chats to David Hunt about the men and women who set out to define and redefine our national identity, why it's important to crap on our national icons and the dangers of infusing irony into writing about Australian history in Girt Nation: The Unauthorised History of Australia Volume 3.
The Good Reading Podcast · David Hunt on Australia's journey from colony to nationhood in 'Girt Nation'
---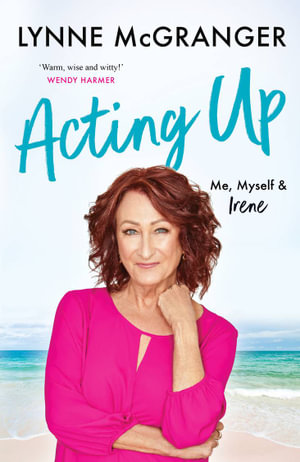 Lynne McGranger on a full and joyous life in Acting Up: Me Myself and Irene.
Lynne McGranger is the longest serving female cast member of a television soap opera in Australia, having starred as Irene Roberts on Home and Away for over twenty-eight years. But before 'Home and Away', there was a varied career in the theatre and in the playground at Lugarno Public School as a Grade 4 teacher.
In this hilarious and heart-warming memoir, Lynne talks about her early family life, surviving the perils of fad diets as a teenager, a stint in stand-up comedy and on to a very public career as Irene Roberts on Australia's favourite beach-side soap, 'Home and Away'.
In this episode Gregory Dobbs chats to Lynne McGranger about separating Lynne from Irene, the transition from teaching to acting, and the highs and lows of the creative life.
The Good Reading Podcast · Lynne McGranger on a full and joyous life in 'Acting Up: Me Myself and Irene'
---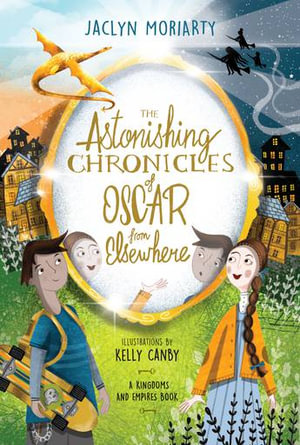 Jaclyn Moriarty on The Astonishing Chronicles of Oscar From Elsewhere.
Oscar is out and about looking for the best place to skateboard when he comes across two other kids who reckon they've found it. Holding a mirror at just the right angle gives you a one-way ticket to the world's greatest skate park. Through a crack in reality, Oscar finds himself on an urgent quest, along with the Mettlestone-Staranise sisters, to unlock a silver spell that's trapped the Elven city of Dun-sorey-lo-vay-lo-hey.
'The Astonishing Chronicles of Oscar From Elsewher is the fourth book in Jaclyn Moriarty's 'Kingdoms and Empires' series.
In this episode Gregory Dobbs chats to Jaclyn Moriarty about the origins of the cheeky, skateboard-wielding boy named Oscar, how you're never too young to be a sceptic, and how just looking like an adult doesn't necessarily make you one.
The Good Reading Podcast · Jaclyn Moriarty on 'The Astonishing Chronicles of Oscar From Elsewhere'
---
Inga Simpson on the perils of a post-apocalyptic world in The Last Woman in the World.
Fear has led Rachel to a reclusive life on the land with only occasional contact with the outside world. Her solitude is interrupted by a hammering on the door. Before her stand a mother and a baby. They are running for their lives from a mysterious sickness sweeping Australia.
Rachel is faced with a difficult choice: to bring these strangers to safety in a world she has completely rejected or continue her precious existence in isolation. The decision she makes will change her life.
In this episode Gregory Dobbs chats to Inga Simpson about setting a terrifying doomsday story in the beauty of the NSW South Coast, the glory of a life of solitude and the nexus between nature writing and fiction.
The Good Reading Podcast · Inga Simpson on the perils of a post-apocalyptic world in 'The Last Woman in the World'
---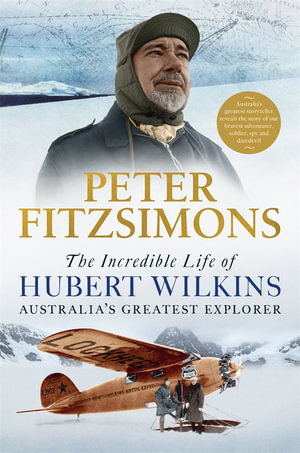 Peter Fitzsimons on The Incredible Life of Hubert Wilkins: Australia's Greatest Explorer

When we think of great Australian explorers, Sir Hubert Wilkins isn't a name that immediately comes to mind. Despite this, there have been few Australians to have seen more of planet earth and thrived in more hostile environments than Wilkins.
From humble beginnings in rural South Australia, Wilkins' early career was in cinematography but his capacity for acquiring skills together with a consistently evolving scientific mind took him all over the planet: from documenting rare species in Northern Australia, to navigating a path across the North Pole and then sailing a submarine under it, there have been few people his equal.
Peter Fitzsimons' latest book documents, in incredible detail, a life of adventure, of unparalleled achievement, and of uncanny sensibility and foresight.
In this episode Gregory Dobbs talks to Peter Fitzsimons about why Sir Hubert Wilkins doesn't immediately appear in our collective memories as one of Australia's greatest explorers, why Wilkins was a man ahead of his time, and cutting through the mythology around Australian history with great research.
The Good Reading Podcast · Peter Fitzsimons on 'The Incredible Life of Hubert Wilkins: Australia's Greatest Explorer'
---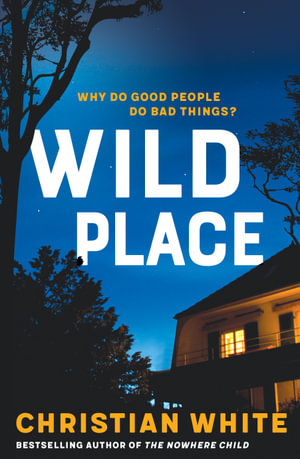 Christian White on the dangers lurking behind the peaceful facade of suburbia in Wild Place.
In the summer of 1989, a local teen goes missing from the idyllic suburb of Camp Hill. As rumours of Satanic rituals swirl, schoolteacher Tom Witter becomes convinced he holds the key to the disappearance. As dark secrets are revealed and consequences to past actions are faced, Tom learns that the only way out of the darkness is to walk deeper into it.
Wild Place peels back the layers of suburbia, exposing what's hidden underneath and poses the question: why do good people do bad things?
In this episode Gregory Dobbs chats to Christian White about what we think we know about the people we share our suburb with, Christian's fascination with everything 1980s, and the art of turning a neglected piece of bushland into an evil presence.
The Good Reading Podcast · Christian White on the dangers lurking behind the peaceful facade of suburbia in 'Wild Place'
---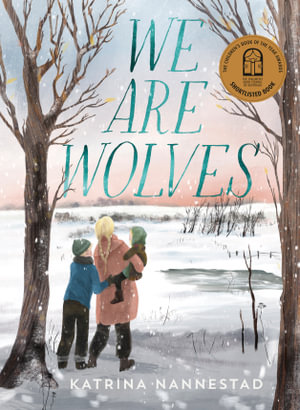 Katrina Nannestad on the remarkable true story of the Wolfskinder in We Are Wolves.
We Are Wolves is the winner of the 2021 Historical Novel Society's ARA Historical Novel Prize in the Children's and Young Adult category. Behind this incredible work of fiction lies the true story of thousands of German children left to fend for themselves in the forests of East Prussia at the end of the Second World War.
Liesl, Otto and Mia are leading a perfectly contented life blissfully unaware of the horrors of the Second World War. When the Red Army advances on Germany in 1945, their lives are changed forever. Escaping into a dangerous forest alone and at the the height of a winter blizzard they are faced with unimaginable challenges in their quest to survive.
In this episode Gregory Dobbs chats to Katrina Nannestad about turning a true story into an award-winning novel for children and why historical fiction has an important role to play in discovering and explaining history to young people.
The Good Reading Podcast · Katrina Nannestad on the remarkable true story of the Wolfskinder in 'We Are Wolves'
---

Heather Morris on a remarkable story of courage and survival in Three Sisters
When they are still little girls, Cibi, Magda and Livia make the promise to their father that they will always stay together. When Cibi and Livia are ordered to Auschwitz-Birkenau labour camp by the Nazis, Magda manages to hide out for a time in a neighbour's attic near her family home.
Eventually the sisters are reunited in Auschwitz where they renew that promise, this time to each other. Together they manage to survive the death camp and forge a new life for themselves.
In this episode Gregory Dobbs chats to Heather Morris about the fortuitous moment that was the catalyst for Three Sisters, the power of familial bonds and turning real people into great characters to bring history to life.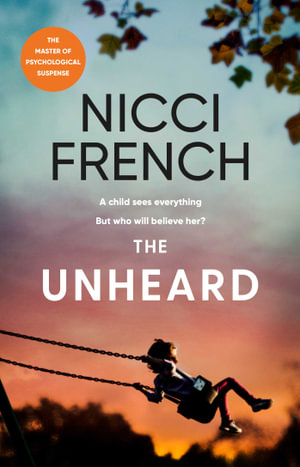 Nicci French on turning the everyday into a nail-biting psychological thriller in The Unheard.
Tess is a single mother with a three-year-old daughter Poppy but being an overprotective mother is complicating all of her personal relationships. When Tess finds a dark and disturbing drawing among Poppy's other colourful drawings she is convinced Poppy has witnessed something terrible. But's it's only a child's drawing – isn't it?
While Tess will do anything to protect her daughter, she doesn't know who or what she is protecting her from. The path Tess takes only leads to more uncertainty and a place where she doesn't know who she can trust.
In this episode Gregory Dobbs chats to writing team Nicci Gerrard and Sean French about the fundamentals of a psychological thriller, cultivating anxiety and uncertainty in their characters and the importance of a well made Negroni in the process of writing.
Samantha-Ellen Bound on magical realms in Seven Wherewithal Way.
Celeste is having a very bad summer. Her parents are off travelling the world and she's left with little sister Esme and they're both desperate for adventure. When a magical flying bus crash-lands in their front yard carrying cousin Ferd, they get just want they needed.
Wherewithal Way is Ferd's house and while it looks like an ordinary house it's really a portal to magical realms full of strange creatures and even stranger adventures. When something tries to break in through the portal in the pantry – the door to the mystical Realm of Forests – their entire existence is under threat.
In this episode Gregory Dobbs chats to Samantha-Ellen Bound about portal fantasies, folklore and faeries, and what's to come in this brilliant new four-part series, 'Seven Wherewithal Way'.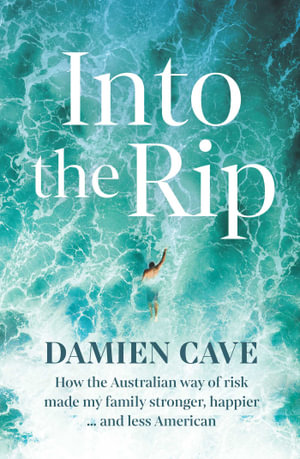 Damien Cave on the Australian way of risk in Into the Rip.
Having worked in Afghanistan and Mexico, Damien Cave thought he understood something about the subject of risk. When he brought his young family to Australia to set up The New York Times' Australian bureau he was unexpectedly confronted with an entirely new approach to managing risk. Instead of being eliminated or romanticised he found a culture that respected and even embraced the idea.
Following extensive research and interviews, Damien began asking himself critical questions about the American approach to risk he was familiar with. Into the Rip explores the idea that a managed exposure to risk where communities undertaken that responsibility together, has the potential to build true self-confidence and a clearer pathway to happiness and fulfilment.
In this episode Gregory Dobbs chats to Damien Cave about communal parenting, the Australian institution of Nippers and surf life-saving, the dangers of the self-esteem movement, and overcoming fear in his pursuit of the Bronze Medallion.
The Good Reading Podcast · Damien Cave on the Australian way of risk in 'Into the Rip'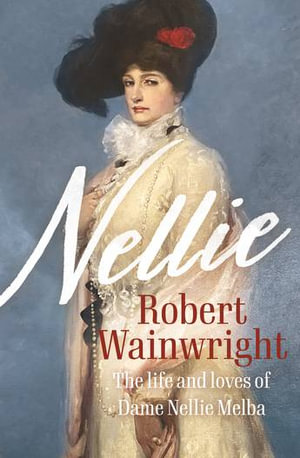 Robert Wainwright on an Australian icon in Nellie: The Life and Loves of Dame Nellie Melba.
Dame Nellie Melba was Australia's first international superstar, taking Europe and America by storm with a voice that thrilled the world. Most Australians imagine an imperious Dame dressed in furs and large hats, but behind the public facade lies a story of a young woman struggling to overcome social expectations in pursuit of a dream.
After surviving an abusive marriage she found true love with a would-be King of France, an affair that brought both scandal and personal fulfilment into a life that characterised by both suffering an enormous international success.
In this episode Gregory Dobbs chats to Robert Wainwright about the life and loves, the triumphs and the disappointments of a talented woman finding her way in the world.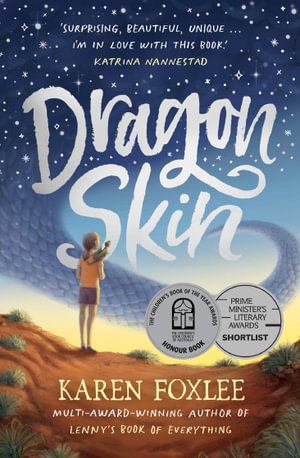 Karen Foxlee on the healing power of magic and friendship in Dragon Skin.
Pip doesn't like going home anymore. Her Mum isn't the same since her new boyfriend moved in and to cap it off her best friend Mika has moved away. When she finds an injured baby dragon that needs her care she starts to believe anything is possible.
In this charming story of love, loss and survival, Karen Foxlee weaves a magical tale exploring what it really means to love and nurture while finding the courage to embrace change.
In this episode Gregory Dobbs chats to Karen Foxlee about becoming emotionally invested in her characters, bringing her storytelling back to Australia, and how daydreaming ignites her imagination.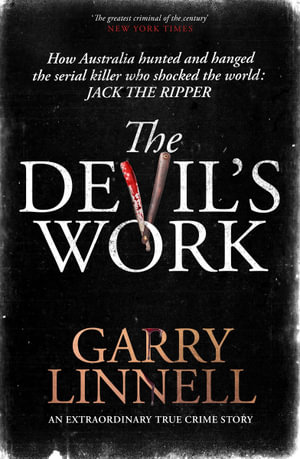 Garry Linnell on the serial killer who shocked the world in The Devil's Work
He was a murderer, swindler, bigamist and suspect in the Jack the Ripper killings. Frederick Deeming was also the most hated man in the world.
Claiming to be haunted by the ghost of his dead mother, Deeming had spent years roaming the planet under various aliases, preying on the innocent, the gullible and the desperate.
But the discovery by Australian police in 1892 of the body of one of his wives in a shallow concrete grave triggered one of the greatest manhunts in history and exposed a further series of grisly murders – those of his first wife and four children - that stunned the Victorian era.
The Devil's Work is a gothic journey into the twisted mind of a serial killer, set in the dying years of the 19th century when science and religion had collided and some of the world's most powerful and influential people believed in spirits and an afterlife.
It reveals Deeming's crime spree across three continents, raising fresh questions about his role in the Jack the Ripper killings and culminating in his sensational trial where he was defended by a future Australian Prime Minister who believed he could also speak to the dead.
Born bad or simply mad? It's time to meet Frederick Deeming, the man known and reviled throughout the United States, England and Australia as the Criminal of the Century.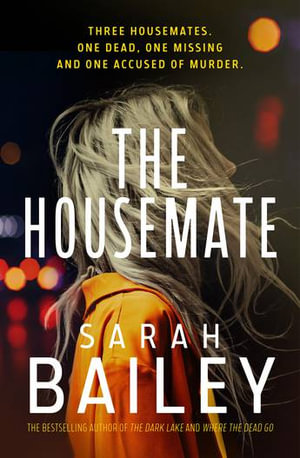 Sarah Bailey on the thrill of the cold case in The Housemate
Three housemates. One dead, one missing and one accused of murder.
Melbourne journalist Olive 'Oli' Groves is obsessed with the 'Housemate Homicides' a story that set career in motion nine years earlier. When the one missing housemate suddenly turns up dead the whole story comes flooding back for Oli.
Paired with enthusiastic and tech-savvy millennial Cooper Ng to reinvestigate the case, Oli is forced to confront both her past and the present in a new media landscape that's turned digital. Oli soon discovers that her search for the truth may find the answers lie much closer to home.
In this episode Gregory Dobbs chats to Sarah Bailey about the life of a cold case in the news cycle, exploring the friction in generational differences and the challenges of creating a new character.
Lisa Millar on conquering fear and hitting a deadline in Daring to Fly
As a child growing up in country Queensland Lisa Millar dreamed of having a big life. Now with years on the road as an ABC Foreign Correspondent behind her, she shares her moments of joy among the reporting on grief and tragedy.
Lisa battled a debilitating fear of flying that threatened her life and career but only now has she been able to reflect on a joyful childhood, the journey that brought her here, and the change she has witnessed along the way.
In this episode Gregory Dobbs chats to Lisa Millar about growing up in an aviation-obsessed family, facing her fears and embracing the big and the small moments in life.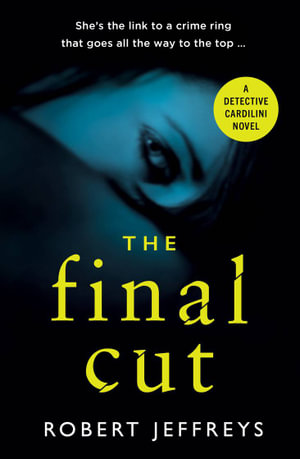 Rosalba Jeffreys on bringing the story together for Robert Jeffrey's The Final Cut
Back after suspension, Detective Sergeant Robert Cardilini is immediately tasked with solving domestic violence cases. To complicate matters, his new partner is the eager and idealistic young Detective Lorraine Spencer.
When a young woman is found bleeding and tied to a chair it leads to a sinister game of exploitation reaching the highest echelons of society. When Spencer goes out on a limb to unravel the mystery, the question is: will Cardilini be there to catch her?
In this episode Gregory Dobbs chats to Rosalba Jeffreys about Perth in the 1960s, the return of Detective Sergeant Robert Cardilini and turning her husband's manuscript into a book.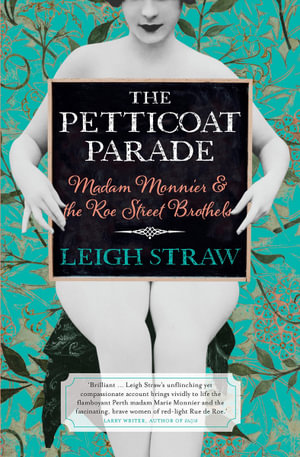 Leigh Straw on Madam Monnier and Perth's notorious Roe Street brothels in The Petticoat Parade
Josie de Bray was a brothel madam who owned most of Roe Street, Perth from World War I up to the 1940s. This immensely readable social history uses the life of Josie de Bray as conduit into the lives of her friends and competitors – the many women who paraded in their petticoats on the verandas of Roe Street, and who were kept from the public view and were secret keepers themselves in the seamier side of town.
In this episode, author and researcher Leigh Straw chats to Heather Lewis about the stigma of sex work past and present, and the process of writing The Petticoat Parade.
<
---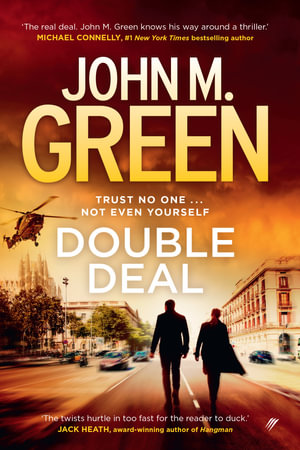 John M Green on the third book in the 'Dr Tori Swyft' international spy thriller series, Double Deal
Tori Swyft wakes up in a Barcelona hotel room to a gruesome murder scene. With a splitting headache and no memory of the night before, her world is in turmoil. Could she really have done such a thing? If she didn't then who did?
A man known only as The Voice phones her with revelations of a shocking video proving Tori is the murderer. Set within the seedy world of global politics and counter-espionage, Tori soon finds herself in a race against time to prove her innocence.
In this episode, Gregory Dobbs chats to John M Green about the new breed of female spy, the real threat of technology in the arena of geo-politics, and his love affair with the city of Barcelona.
---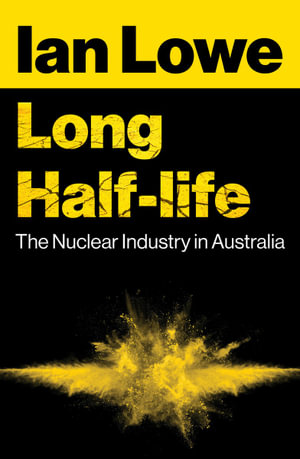 Professor Ian Lowe on the complexities of the nuclear industry in Australia in Long Half-life.
Australia has been directly involved in the nuclear industry for decades: from the establishment of the Australian Atomic Energy Commission in 1953 to the secret tests at Maralinga and the decision to export uranium in the 1970s and 1980s. Whether we like it or not we are part of the global nuclear industry and bear a moral obligation as guardian of around 30% of the world's uranium deposits. In Long Half-life, Professor Lowe exposes the fundamental challenges politicians and decision-makers face when their own time horizons rarely go beyond next year's budget or election.
In this episode Gregory Dobbs chats to Professor Ian Lowe about landmarks in the political debate around nuclear power, the importance of ordinary people in the decision-making process, and the continuing existential threat to the human race the nuclear industry poses.
---
Lisa Jewell on inventing characters and solving a crime as you write in The Night She Disappeared
Scarlett Jacques is the girl everyone wants to be – charismatic, wealthy and desirable but also dangerous and manipulative. She's the coolest kid at Maypole House, a secondary college for the offspring of the wealthy. When she befriends teenage mother Talullah Murray, things get weird.
When Talullah suddenly goes missing, her mother Kim is thrown into a panic. Meanwhile Sophie Beck, an author of thrillers and recent arrival at Maypole House, stumbles on clues that lead to very dark places. In this tense psychological thriller, people are never what they seem. As relationships form and splinter the past is reawakened and a cold case broken open.
In this episode Gregory Dobbs chats to Lisa Jewell about the process of invention, exploring complex relationships and getting to the dark places of crime writing.
---

Tim Ayliffe on the rise of the white supremacy movement in The Enemy Within
Battle scarred investigative journalist and former war correspondent John Bailey is picking up the pieces of his life after the death of the one woman who helped him hold it all together. He's got a new job, he's given up the drink and he's somehow even acquired a four-legged companion.
When Federal Police raid his home armed with a warrant granting unprecedented powers, Bailey is determined to get to the truth. While investigating the rise of a global white supremacist group, it becomes clear that Bailey himself is now a target and a deadly enemy emerges from the shadows.
In this episode Gregory Dobbs chats to Tim Ayliffe about the alt-right movement, politics and the pressures on investigative journalism in a world where opinion often triumphs over truth.
---

Nikki Gemmell on love, female creativity and finding your voice in Dissolve
In this deeply personal reflection on women's lives and creative desires Nikki Gemmell explores the struggle she experienced in finding her own creative space. Dissolve is a meditation on those difficult times in establishing herself as a writer, but also a conversation with all young women who are seeking to fulfil their own creative desires.
In this episode Gregory Dobbs chats to Nikki Gemmell about emerging from the humiliation of heartbreak in her early twenties, building confidence as a writer and how to 'un-lady' yourself.
---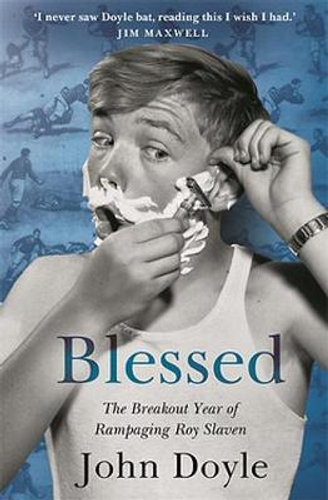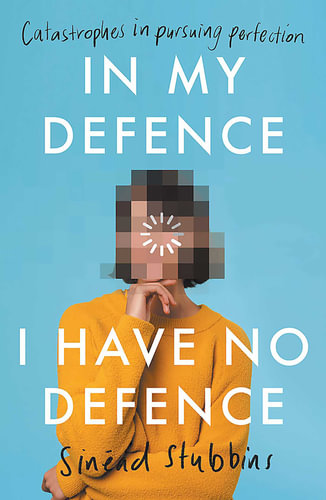 John Doyle on an Australian sporting legend in Blessed: The Breakout Year of Rampaging Roy Slaven
It's 1967 in Lithgow (the 'arsehole of the universe') and a young Roy Slaven is a promising student at the De La Salle Academy. He is already demonstrating early evidence as a sporting savant. Blessed with uncanny abilities with the ball, Roy experiences a moment of religious enlightenment when Uncle Baz presents him with an Australian Rugby League team jersey.
John Doyle was right there beside Slaven during this formative year and when Slaven approached him to record those momentous times in book form, he could hardly refuse. The result is Blessed - an honest and truthful account of the life and loves, the trials and tribulations, and the triumphs and tragedies of the boy who was to become the man, Rampaging Roy Slaven.
In this episode Gregory Dobbs chats to John Doyle about the genius behind the torpedo pass, what constitutes 'Catholic values' and the making of Rampaging Roy Slaven.
---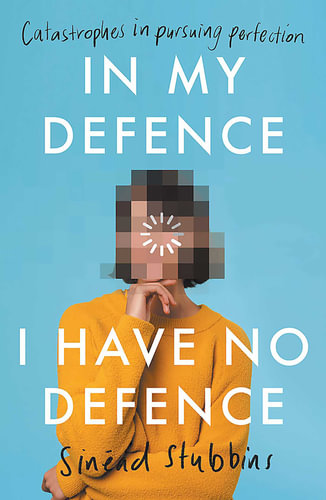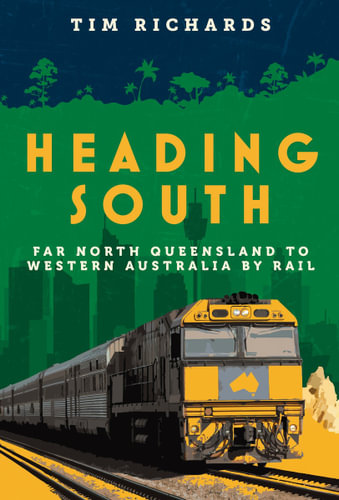 Tim Richards on the joys of Australian train travel in Heading South
Tim Richards is a freelance travel writer and Lonely Planet guidebook contributor who loves chasing down a story with an historical angle. He decided to shake up his life by embarking on an epic train journey across Australia.
Covering some 7,000 kilometres, his train journey began in far north Queensland and boarding iconic trains like the Indian Pacific, Overland and Spirit of Queensland. Along the way Tim encounters giant crocs, archetypal Australian publicans and the ghosts of Australia's pioneering past
---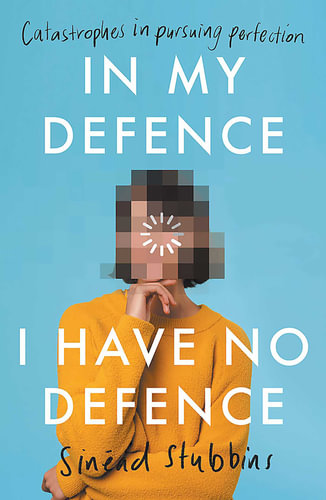 Auntie Di on forgiving the past and discovering her true identity in Daughter of the River Country
Dianne O'Brien (Auntie Di) grew up believing her Irish adoptive mother Val was her birth mother. When Val died while Dianne was still a teenager her whole life changed. Raped at the age of 15 and sentenced to time at the notorious Parramatta Girls Home, Auntie Di suffered years of horrific domestic abuse and a cruel betrayal.
At the age of 36 Auntie Di discovered she was a victim of the 'stolen generation' and is actually a Yorta Yorta woman. This revelation reawakens her fighting spirit and helps her come to terms with a traumatic past.
In this episode Gregory Dobbs chats to Auntie Di about surviving child abuse and domestic violence, the power of forgiveness, and finding pathways to a better future.
---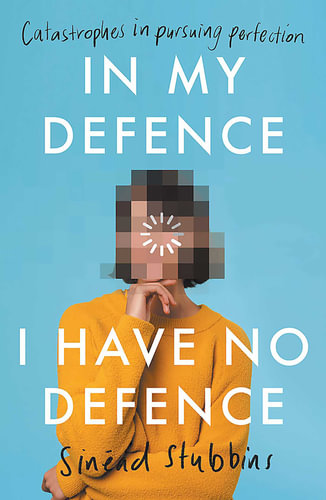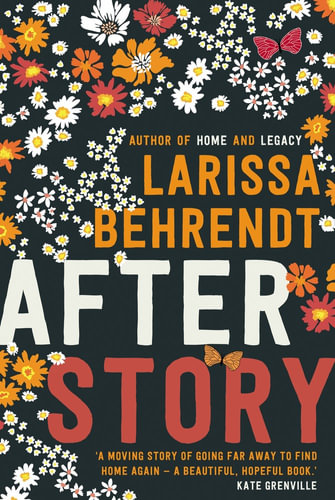 Larissa Behrendt on the mother-daughter trip of a life time in After Story
When Indigenous lawyer Jasmine takes her mother Della on an historical tour of the UK's most revered literary sites, Jasmine hopes it will heal old wounds and help them reconcile their past. While Jasmine immerses herself in her literary idols, Della rediscovers the wisdom of her own culture and storytelling. As both women grapple with their place in others' lives, a powerful reminder of a mysterious family tragedy, buried in their past, propels old secrets to the surface.
In this episode Gregory Dobbs chats to Larissa Behrendt about the joy of fiction, her journey to the top echelons of the law and academia, and the bright future of Indigenous storytelling.
---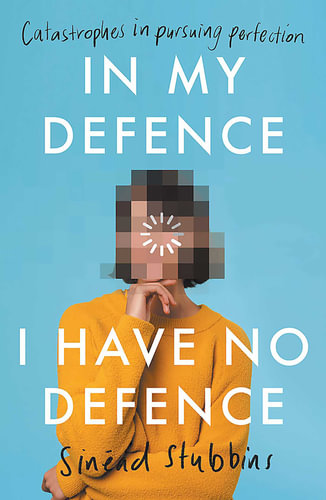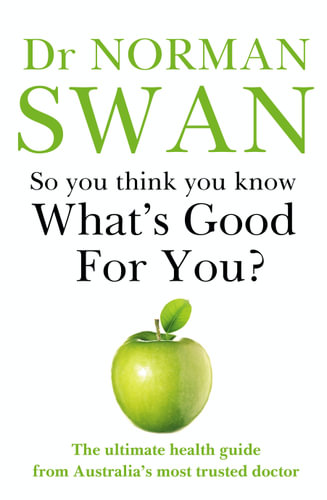 Dr Norman Swan takes on wellbeing 'bullshit' in So You Think You Know What's Good For You?
For over three decades Dr Norman Swan has been answering the questions Australians have been asking about the medical and lifestyles issues that concern all of us. With his trademark honest, straightforward approach Dr Norman Swan brings it all together in this one-stop handbook that helps us get to the truth.
In this episode Gregory Dobbs chats to Dr Norman Swan about the real Mediterranean diet, living younger longer and the importance of a wholistic approach to health and wellbeing.
---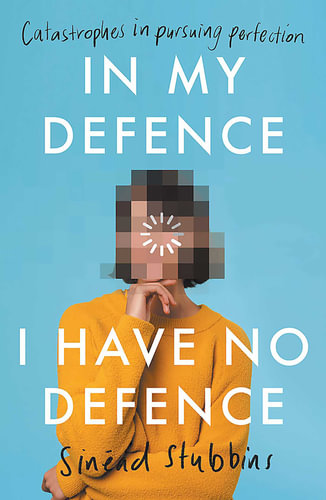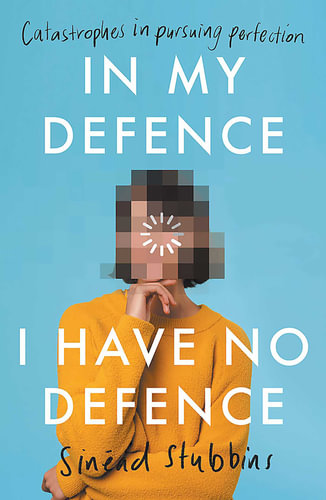 Sinéad Stubbins on achieving self perfection, and her debut book In My Defence I Have No Defence
Sinéad Stubbins has always known that there was a better version of herself lying just outside of her grasp. That if she listened to the right song or won the right (any) award or knew about whisky or followed the right Instagram psychologist or drank kombucha, ever, or enacted the correct 70-step Korean skincare regime, she would become her 'best self'.
In My Defence, I Have No Defence raises the white flag on trying to live up to impossible standards. Wild and funny and wickedly relatable, it is one woman's reckoning with her complete inability to self-improve and a hilarious reprieve for anyone who has ever struggled to be better.
In this episode, Sinéad joins Heather Lewis to chat about revisiting all the awkward moments of her life, and how to avoid being too self deprecating.
---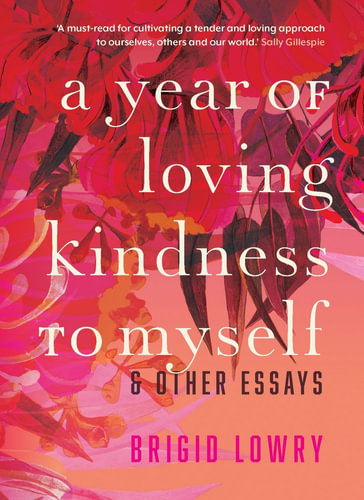 Brigid Lowry on kindness, honesty and nourishing the soul in A Year of Loving Kindness to Myself
It's not easy to maintain grace and good humour through the peaks and troughs of modern living. Throw in a pandemic, political upheaval and environmental disaster and you've got a recipe for a life of endless worry.
In a time when mental health is more important than ever, Brigid Lowry offers thoughts on living simply and learning how to nourish yourself and those around you. Informed by contemporary psychology and Zen Buddhism, Brigid provides insights into everything from grief and loss to love and friendship, and the importance of self-care.
In this episode, Gregory Dobbs chats to Brigid Lowry about maintaining a positive mind-set, finding joy in life, and cultivating a greater appreciation for hot and cold running water.
---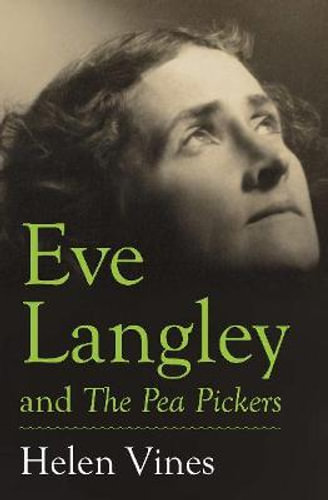 Helen Vines on separating fact from fiction in Eve Langley and the Pea Pickers
In 1942 Eve Langley published her first novel The Pea Pickers to critical acclaim. Hailed as a tour de force, it tells the story of two feisty sisters who wander the Australian countryside dressed as men.
In Eve Langley and the Pea Pickers, Helen Vines deftly unravels the threads of a life story that became curiously entangled with the author's works of fiction. This compelling new biography paints a portrait of a complex family constellation plagued by mental illness and obscured by a veil of secrecy.
In this episode, Gregory Dobbs chats to Helen Vines about piecing together a story from previously unexamined letters and repositioning The Pea Pickers as a landmark in Australian literature.
---
Brian Herd on planning for your ageing parents in Avoiding The Ageing Parent Trap
Most of us fail to confront the reality facing our ageing parents. Our inclination is to wait and see what happens but when a simple thing like a fall occurs, it can precipitate a crisis which can be devastating both for parents and the whole family.
Avoiding the Ageing Parent Trap is an essential guide for all families as their elders approach the years of inevitable physical and mental decline. Packed full of information, cautionary tales and practical strategies and solutions, this book is designed to help families avoid disaster.
In this episode Gregory Dobbs chats to Brian Herd about his more than 20 years experience working in Elder law, dealing with family crisis, and how commonsense planning can help you navigate for the best outcomes.
---
David Price on Western Australian frontier justice in Dark Tales from the Long River
From searches for serial killers and missing persons to the persecution of migrants and Aboriginal people, David Price takes us back to a time when the line between lawmakers and criminals was lightly drawn. Based on a wide array of contemporaneous accounts of life in the Gascoyne, these sometimes shocking, sometimes disturbing true crime stories depict an era when Australia's laws served to maintain order rather than to secure justice. Dark Tales from the Long River offers a window into an evolving history of Western Australia that is still struggling into the light.
In this episode, David Price joins Heather Lewis to chat about the history of Western Australia's frontier days, and how his family history ties into the book.
---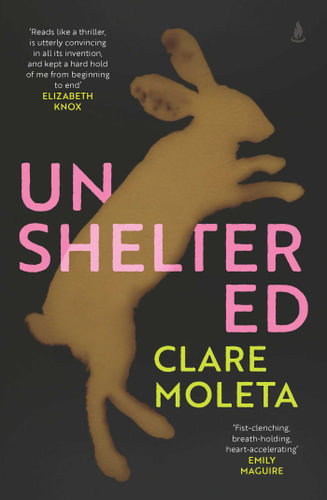 Clare Moleta on writing her debut novel and bridging the real and imagined in Unsheltered
In an atmosphere of chaos where social structures and the environment have been shattered by the effects of climate change, Li is tracking her lost daughter Matti across a disintegrating country. Resourceful and determined but alone and on foot, Li will need to draw on every instinct just to survive.
In this relentless and utterly terrifying psychological thriller, Unsheltered poses questions we all dread and asks if our humanity is enough protection in a dystopian world where nothing and nobody can be trusted.
In this episode, Gregory Dobbs chats to Clare Moleta about what makes a refugee, imagining a post-apocalyptic world and how the future may already be here.
---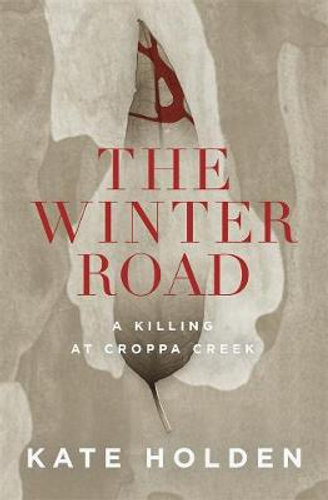 Kate Holden on the Croppa Creek killing that rocked NSW in The Winter Road
July 2014, a lonely road at twilight outside Croppa Creek, New South Wales: 80-year-old farmer Ian Turnbull takes out a .22 and shoots environmental officer Glen Turner in the back.
On one side, a farmer hoping to secure his family's wealth on the richest agricultural soil in the country. On the other, his obsession: the government man trying to apply environmental laws.
The brutal killing of Glen Turner splits open the story of our place on this land. Is our time on this soil a tale of tragedy or triumph – are we reaping what we've sown? Do we owe protection to the land, or does it owe us a living? And what happens when, in pursuit of a legacy, a man creates terrible consequences?
In this episode, author Kate Holden joins Heather Lewis to talk about the research process of her first true crime novel, and how the events at Croppa Creek link back to Australia's colonial relationship with the land we reside on.
---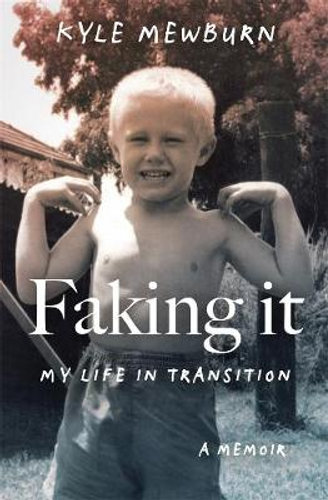 Kyle Mewburn on a life in transition in her memoir Faking It
Kyle Mewburn grew up in the sunburnt, unsophisticated Brisbane suburbs of the 1960s and '70s in a household with little love and no books, with a lifelong feeling of being somehow wrong – like 'strawberry jam in a spinach can'.
In this book, Kyle describes this early life and her journey to becoming her own person – a celebrated children's book author, a husband and, finally, a woman. She shares the dreams, the prejudice and the agony of growing up trans and coming out, the lengthy physical ordeal of facial feminisation surgery, and her experiences as a woman – good, bad and creepy.
In this episode, Heather Lewis chats to Kyle Mewburn about the process of writing her first book for adults and first memoir, and about the trans experience.