Welcome to the Good Reading Podcasts.
Browse our podcasts by genre or check out our most recent podcasts below.
Crime / Thrillers Contemporary Fiction Historical Fiction
Biography / Memoir Current Affairs
General Non-Fiction Young Adult
Listen on Apple Podcasts, Google Podcasts, Soundcloud or any other app by searching for the Good Reading Podcast.
LISTEN TO OUR LATEST PODCASTS
Tori Haschka on a heart-rending story of how food connects and heals in A Recipe For Family
Things are getting messy for Stella Prentice: her husband is away; she's juggling a full-time job with a family that includes a demanding four-year-old and a tricky stepdaughter. Stella reluctantly hires an au pair in the hope that she will help lighten the load. Elise, a staunch feminist and Stella's mother-in-law thinks this is a terrible idea but promises not to meddle.
Ava, the much-anticipated au pair finally arrives to fill the void, but she too is facing her own life challenges. But she comes bearing a handful of cherished recipes passed down to her from her mother. Together these three women will attempt the seemingly impossible: create order out of chaos and find love and comfort in the mess.
In this episode Gregory Dobbs chats to Tori Haschka about the three women in this story each searching for solutions, the essential ingredient to a great feast, and finding great ideas and stories in lived experience.
---
Sam Vincent on an honest and hilarious story of succession in My Father And Other Animals
Sam Vincent was a twenty-something writer working in Canberra when he gets a call from his mother: his father has got his hand caught in a wood chipper. When Sam returns to the family farm to help out, it is the beginning of a process that leads him to think differently about the farm, his father and his relationship with both.
Sam's farming apprenticeship is an education in grit and shit but gradually Sam moves from farmhand to custodian of the land, and along the way he finds himself embracing the idea of regenerative farming. The result is a not only the introduction of new methods of farming but a continuation and development of his father's ideas about how a farm should operate.
'My Father And Other Animals' is an affectionate, funny and surprising memoir, deeply rooted in the notion of regeneration – of land, family and culture.
In this episode Gregory Dobbs chats to Sam Vincent about how his father didn't quite fit the profile of the archetypal Australian farmer, the moment when Sam's life took a new and unexpected direction, and how learning to work with the land and the idea regenerative farming became a passion.
---
J.P. Pomare on the private investigator haunted by his home town in The Wrong Woman
Vince Reid left the small town of Manson a decade ago, promising never to return. But now an insurance company wants him to investigate a claim on a suspicious car crash and he is forced to relive all that drove him away from the place he grew up.
As Reid's investigation unfolds, nothing is as it seems: rumours are swirling about the popular woman who crashed the car, killing her husband - the man linked to the mysterious disappearance of two local girls. As Reid veers off course he finds himself in the dangerous position of taking on the town – again.
In this episode Gregory Dobbs chats to J.P. Pomare about creating tension in the setting of crime fiction, turning an unremarkable person into a great character, and using the art of deception to get inside the reader's mind.
---
Leigh Straw on the true crime story that gripped Australia in the 1920s in The Ballroom Murder
In August 1925, Audrey Jacob shot dead her former fiance Cyril Gidley in full view of hundreds of guests at a charity ball in Perth's Government House. This was supposed to be an open shut case of wilful murder – until lawyer Arthur Haynes is assigned to her defence. Haynes' ability to find the right legal angle and to play the press and the jury, led to a sensational result.
In this episode Gregory Dobbs chats to Leigh Straw about Perth and Fremantle in the 1920s, the emerging phenomenon of the flapper, the importance of a savvy and well-connected lawyer, and Leigh Straw's obsession with true crime and the untold stories of women.
---
Sophie Green on a story of friendship and fresh beginnings in The Bellbird River Country Choir
Teacher and single Mum Alex is escaping the city in search of new start with her young daughter; Bellbird River matriarch Victoria finds herself at a crossroads when globe-trotting, opera-singing cousin Gabrielle moves back home; town baker and Bellbird River fixture, Janine is confronting her past and her present; and newcomer Debbie is trying to leave a painful past behind and create something new.
Amid the melodies and camaraderie of the Bellbird River Country Choir each of these women will find the courage to put the past behind them and discover that friendship is much closer to home than they ever realised.
In this episode Gregory Dobbs chats to Sophie Green about the cast of female characters that are at the heart of Bellbird River, the sustaining power of friendship and love, what's in and what's out of the Bellbird River Country Choir's choral repertoire, and how music can build bridges and bind communities.
---
Brian Freeman on Jason Bourne's biggest threat yet in The Bourne Sacrifice
Jason Bourne has faced many killers in his time but none more dangerous than the assassin that calls himself Lennon. Bourne believes this elusive killer has a new employer called the Pyramid. The only clue to the group's agenda is a young German woman whose identity turns out to be a lie and who now lies dead in a Washington D.C. Park.
Finding the truth about this woman may be Bourne's only chance to finally catch Lennon and undercover the conspiracy behind the Pyramid. The trail leads Bourne from Iceland to Washington D.C and to New York. The chase comes with high stakes as Bourne's former lover, Abbey Laurent finds herself in the crosshairs of Lennon and the Pyramid.
In this episode Gregory Dobbs chats to Brian Freeman about walking in the footsteps of Robert Ludlum, why Jason Bourne endures as a character after forty years, spinning the web of intrigue into one of the most intense thrillers yet, and why the Jason Bourne books continue to be among the most powerful psychological thrillers of the genre.
---
Alistair Paton on the curious history of Australia's amateur scientists in Of Marsupials and Men
To the first European colonists, Australian wildlife was bewildering. Marsupials, monotremes and the vast array of birds and snakes were strange and hostile. A bustling animal trade soon developed in both directions. While rabbits, foxes and starlings were unleashed on the Australian landscape, native animals soon found themselves as stuffed or live specimens in zoos and private collections around the world.
Into this picture stepped a remarkable band of enthusiastic amateurs determined to get to know these strange creatures. Over the next 150 years they would advance the understanding of Australian fauna and transform public attitudes. 'Of Marsupials to Men' is the story of those fearless and sometimes foolish individuals who were prepared to risk their lives in the name of science.
In this episode Gregory Dobbs chats to Alistair Paton about the 'gentlemen' naturalists in the early days of the Australian colony and their curious approach to the 'exotic', the first collectors and the legacy of John Gould, the emergence of the 'snake men', and more recent portrayals of Australian naturalist in the media.
---
Colin Burgess on the astonishing survival story in a Nazi death camp in Destination Buchenwald
As liberating Allied forces surged towards Paris following the D-Day landings of 1944 a group of downed airmen were being held in the infamous Fresnes Prison. Amid great secrecy, 168 airmen – including several from Australia and New Zealand – were evacuated to the notorious Buchenwald concentration camp, accompanied by orders for their execution. At Buchenwald they witnessed such extreme depravity that it would haunt them all their days.
Colin Burgess has personally interviewed and corresponded with dozens of the surviving airmen in the process of research Destination Buchenwald, including New Zealand Squadron Leader Phil Lamason who led the group through their darkest hours. Destination Buchenwald is a compelling story of extraordinary bravery, comradeship and endurance.
In this episode Gregory Dobbs chats to Colin Burgess about the state of the war in August 1944, the corrupt administration of Buchenwald and the appalling treatment and conditions these prisoners suffered, and why the Australian government continued to deny that Australian and New Zealand servicemen had ever been interned at Buchenwald.
---
Christine Sykes on the joy of movement and friendship in The Tap Cats of the Sunshine Coast
Meet Carol, Sofia and Bonnie whose lives have been intertwined since primary school. Their hopes, dreams and heartaches have been shared for decades. Through the observant eyes of journalist Melissa, we witness the pressures that threaten to unravel some long-held secrets that have never been shared.
Together they are the Tap Cats, a Queensland-based tap-dancing group facing unexpected challenges when they enter the Seniors Superstar competition. Set in the stunning landscape of the Sunshine Coast, the women tap their way through their own trials and tribulations, united by the thrill of the dance and the challenge of competition.
In this episode Gregory Dobbs chats to Christine Sykes about the inspiration behind Tap Cats, the secret to ageing gracefully and finding common ground through dance, and exploring the issue of forced adoption and that dark period in Australian social history
---
Lisa Barr on love, sex, history and the epic struggle to reclaim stolen art in Woman On Fire
Young journalist Jules Roth is handed an intriguing assignment: to find a painting stolen by the Nazis 75 years ago. Little does she know that ruthless art dealer and powerful heiress, Margaux de Laurent, is on the same mission. De Laurent gets everything she wants and has the money and resources to back it up. Their goal is to locate Ernst Engel's expressionist masterpiece that has deep family connections with links to the Holocaust.
Woman On Fire invites readers into the world of the powerful elite and the obsessions and emotional tension that drive it. Here is a tale of secrets, love and sacrifice and a work of art that burns brightly in the minds of those that desire it.
In this episode Gregory Dobbs chats to Lisa Barr about creating powerful female characters, the lengths to which people will go to to pursue and satisfy their passions, and the remarkable truth behind the cache of masterpieces stolen by the Nazis and the legacy that lingers to this day.
---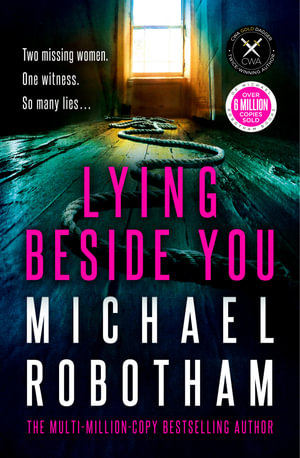 Michael Robotham on the third in Cyrus Haven crime fiction series, Lying Beside You
Twenty years ago, Cyrus Haven's family was murdered by his paranoid schizophrenic brother Elias. Now Elias is being released from a secure psychiatric hospital and the question of forgiveness is on Cyrus' mind.
As Cyrus prepares for the Elias' homecoming two women go missing and one man is dead. Evie Cormac, now the ward of Cyrus, has an incredible gift for spotting a liar and was a witness to one of the abductions. Dark secrets are revealed as the crimes are unravelled but Cyrus and Evie know better than anyone how the past can come back to haunt you.
In this episode Gregory Dobbs chats to Michael Robotham about the developing characters of Cyrus Haven and Evie Cormac, the trouble with having a character like Evie Cormac in the mix, and solving the crime, finding the criminal and keeping your options open in the process of writing.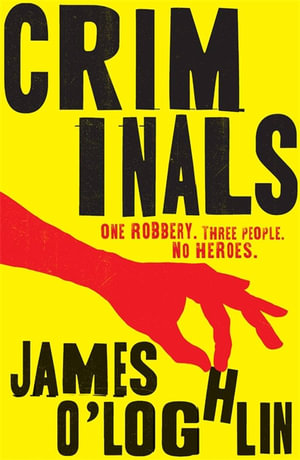 James O'Loghlin on crime, punishment and redemption in Criminals
Dean is a small-time thief funding a drug habit. Sarah is a junior police officer on extended stress leave. Mary, a former school teacher, is an alcoholic living on the edge. Their paths cross at the local leagues club when Dean's grand plan for an armed robbery comes undone. Now irreversibly linked, each must decide who to betray, who to trust and who to protect. What they choose to do will change the course of their lives.
In this episode Gregory Dobbs chats to James O'Loghlin about leaving a career in corporate law for the inglorious side of criminal law, creating likeable, loveable characters from ordinary people, and the moment when life spins out of control and paths cross for better or worse.
Wendy Davis on speaking up in 'Don't Make a Fuss: It's Only the Claremont Serial Killer'
A violent workplace attack nearly 30 years ago left Wendy Davis with trauma that has permeated her entire life. The police investigation at the time was woefully inadequate and Wendy found herself virtually ignored while the perpetrator faced only relatively minor consequences. Despite being plagued by anger and guilt, Wendy tried to bury the incident and move on with her life.
The experience resurfaced when Wendy was contacted by police in 2016 in relation to the investigation surrounding the Claremont serial killer, Bradley Edwards, the man who had attacked her. Don't Make a Fuss: It's only the Claremont Serial Killer is a memoir no woman should have to write – a remarkable story of survival and a reflection on the aftermath of violence.
In this episode Gregory Dobbs talks to Wendy Davis about losing her voice and living with trauma, being drawn into the sinister world of a serial killer, and how speaking up and writing her memoir has helped her come to terms with a terrifying experience.
---
Phil Barker on the rise and fall of Australian magazines in 'Axed! Who Killed Australian Magazines?'
In the 1990s Phil Barker left the male-dominated world of the Daily Telegraph to work on magazines such as NW and Woman's Day. It was the golden age of Australian magazines with circulation at an all-time high. But along came the internet. A failure to deal with the challenges of the digital world saw a once great industry fall into decline.

In Axed! Who Killed Australian Magazines, Phil Barker tracks the highs and lows of Australia magazines' journey from prince to pauper. From the bad content deals to a lack of understanding of the Australian market and a failure to prepare for the future, this book brings together all the sordid details, the downfalls that didn't need to happen, and the great characters that defined Australian magazines.

In this episode Gregory Dobbs chats to Phil Barker about the golden age of Australian magazines in the 1990s, the largesse and the excess of an industry at its peak, the challenges of the digital world that were barely met, and casualties and the survivors of a once great industry.
---

Geraldine Brooks on the grim legacy of American slavery, racism and injustice in Horse
A discarded 19th century painting depicting a magnificent horse and its proud black groom is the starting point for Geraldine Brooks' deep dive into one of the darkest periods in American history.
Kentucky 1850. Enslaved groom Jarret, forges a close bond with a foal that will carry it to the highest echelons of thoroughbred racing in America. On the eve of the Civil War an itinerant young artist makes his name from painting the horse reconnects with Jarret on a perilous night far from the glamour of the racetrack.
In this sweeping story of spirit, obsession and injustice Geraldine Brooks sets the reader on a journey from the antebellum to the present day in a powerful and compelling portrait of the enduring consequences of slavery.
In this episode Gregory Dobbs chats to Geraldine Brooks about her mid-life obsession with horses and the research that led her to one of the greatest thoroughbred racing stories story in history, the exploitation of enslaved black trainers, jockeys and grooms and the plundering of their expertise for the benefit of their white owners, and why it was important to connect this grim history with events in the 21st century.
Sandi Logan on the most unlikely drug-running grannies in Australian history in Betrayed
In 1977 Vera 'Toddie' Hayes and Florice 'Beezie' Bessire thought they were about to embark on the trip of a lifetime when Vera's nephew Vern Jr made them an unbelievable offer: drive a camper van from Stuttgart to Bombay and finally to Australia. Little did they know the van was packed with two tonnes of hashish.
Betrayed is the fascinating inside story of Toddie and Beezie's wild ride across continents, their arrest by Australian narcotics agents and all that the women faced in their desperate fight for release. Sandi Logan was on the ground at the time and draws from the women's diaries and interviews to tell the incredible tale of the infamous 'drug grannies'.
In this episode Gregory Dobbs chats to Sandi Logan about the proposition put to Toddie and Beezie by their nephew Vern Jr, the arduous journey across Europe and the sub-continent, and the struggle for freedom in an Australian political environment that was stacked against them.

Matthew Spencer on his brilliant debut crime thriller Black River

Adam Bowman, a second-string journalist at a Sydney newspaper, may be the only person with enough inside knowledge to uncover the links between a murder on the grounds of a private school and the notorious 'Blue Moon Killer'. But Bowman will have to venture into the darkest places of his childhood to piece together a series of shocking crimes.
Detective Sergeant Rose Riley is part of the taskforce desperately trying to find the killer before he strikes again. Bowman may turn out to be her trump card or may just bring the whole investigation crashing down and put her own life in danger.
In this episode Gregory Dobbs chats to Matthew Spencer about why the Parramatta River is the perfect setting for Black River, exploring the fraught connection between police and journalists, and creating great characters from apparently ordinary people.
Dr John Tickell on Your Best Immunity: Build Resistance the ACE Way

Dr John Tickell is a medical doctor, health researcher and author who has spent decades studying the health and longevity of people around the world. His formula of Activity, Coping and Eating, draws on his medical experience, extensive international research, and the lifestyle patterns of the longest living people on earth.
Your Best Immunity: Build Resistance the ACE Way is your guide maintaining and increasing your immunity. How the immune system works and the factors that can depress our immunity are explained along with immunotherapy treatments and the best ways to increase our resistance to everyday viruses and to cancer.
In this episode Gregory Dobbs chats to Dr John Tickell about how we all can maintain and improve our immune system beyond what our genetics dictate, how the healthiest people in the world manage to also be the longest living, and how Dr John Tickell's 'ACE way' can improve your immunity through strategies around Activity, Coping and Eating.
Margaret Cunneen SC on a remarkable career in The Boxing Butterfly
Margaret Cunneen worked for 30 years as a Crown Prosecutor on cases involving murder, pedophiles and rapists and became a specialist in child sexual assault law. In 2019 Margaret took up practise as a defence counsel.
The Boxing Butterfly is Margaret Cunneen looking in the rear-view mirror. It chronicles an eventful career which included cases such as the Skafs gang rapes, the Robert 'Dolly' Dunn pedophilia case and the so-called 'Butcher of Bega' for unspeakable medical practice. This is gruesome and confronting work but Margaret Cunneen has proven herself to be no shrinking butterfly.
In this episode Gregory Dobbs chats to Margaret Cunneen about the benefits of being a taekwondo 4th Dan Black Belt, the "reformatting" of her career in the switch from prosecutor to defence counsel, and finding and maintaining empathy and compassion from both sides of the bar.

Caroline Petit on an epic love story across three continents in The Natural History of Love
Carolina Fonçeca is a lonely sixteen-year-old girl confined to a remote Brazilian sugar plantation in the 1850s. Her life changes when the French explorer, naturalist and diplomat, the Count de Castelnau stumbles out of the Amazon rainforest, delirious and near death. With a head full of Balzac and dreams of Parisian life, she nurses him back to health and makes the decision to follow him back to Paris as his lover. What Carolina doesn't know is that François has a wife and son back in France.
The Natural History of Love is a meticulously researched work of historical fiction based on the lives of the Count de Castelnau and Carolina Fonçeca. From their first meeting in the Brazilian jungle to the Salons of Paris and eventually to Federation-era Melbourne, and against the backdrop of a time when Darwin's theories were transforming society, this is a fascinating story, masterfully told.
In this episode Gregory Dobbs chats to Caroline Petit about recreating a grand love story from dusty files and letters, the collision between religion, black magic and the natural sciences, and giving a voice to a remarkable woman silenced by the annals of 19th century history.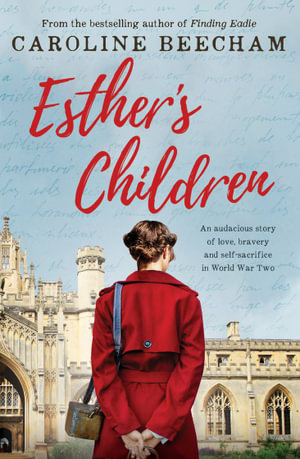 Caroline Beecham on an exceptional World War II heroine in Esther's Children
Austria, 1936. Esther Simpson works for a British organisation that rescues academics from the cruel Fascist and anti-Semitic regimes taking hold in Europe. On a dangerous trip to Vienna, Esther falls in love with Harry Singer, a young Jewish academic and musician.
When Harry is detained on the Isle of Man while waiting for news of his parents, Esther pleads with the government for his release. When Harry is eventually liberated, they each face an impossible choice.
In this episode Gregory Dobbs chats to Caroline Beecham about bringing Esther Simpson to life in an epic love story, the real person behind the character, the music and the beauty of the city of Vienna, and the important and continuing work of rescuing academic refugees.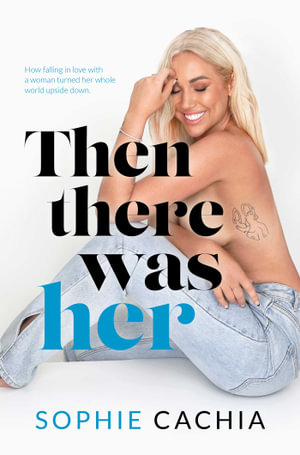 Sophie Cachia on a life-changing moment in And Then There Was Her
By the age of 25, Sophie Cachia was a happily married mother and digital marketing expert with a very successful business powered by documenting her every move online. Then, in a single moment, everything changed. Sophie met a woman who prompted her to question her own life and relationship.
And Then There Was Her is a frank and deeply honest memoir, documenting Sophie's path to greater awareness, empowerment and acceptance as she navigated identity, sensuality and the true meaning of authenticity as a mother and a woman.
In this episode Gregory Dobbs chats to Sophie Cachia about the momentous event that changed her life, how she now views her privacy differently, and why we should all embrace change in our search for happiness.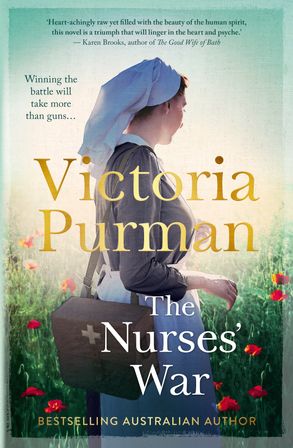 Victoria Purman on the unsung heroes of World War I in The Nurses' War
May 1915. As war rages in Europe, Australian nurse, Sister Cora Barker, leaves her home in Adelaide for England, determined to make her own contribution. She arrives at Harefield House – a stately home donated by its expatriate Australian owners. There she helps transform it into a hospital that is also a little piece of home for recuperating Australian soldiers.
Victoria Purman on the unsung heroes of World War I in 'The Nurses' War'
As casualties mount, the hospital sends out a desperate call for help. Jessie Chester, a quiet young seamstress from Harefield village steps up as a volunteer. She meets Private Bert Mott, a recuperating Australian soldier, but the looming threat of his return to the Front hangs over them.
Cora's and Jessie's hearts and lives hang in the balance as waves of injured and dying soldiers threaten to overwhelm the hospital. This is a war against despair and death, fought with science and love and at great personal cost.
In this episode Gregory Dobbs chats to Victoria Purman about the treasures housed in the Australian War Memorial archive, honouring the stories of real life war heroines within an epic work of historical fiction, and illuminating an important contribution to the annals of Australian history.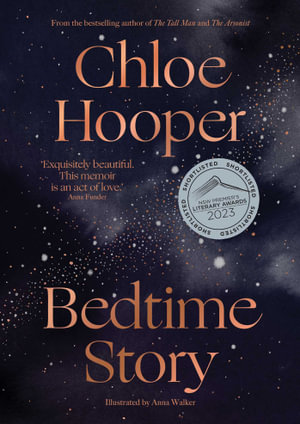 Chloe Hooper on the dark and light of storytelling in Bedtime Story
When Chloe Hooper's partner is diagnosed with an aggressive and deadly cancer she had to find a way to tell their two sons. Could the news be broken as a bedtime tale? To find out, Chloe Hooper went on a quest to find the book that might help.
From the Brothers Grimm to Frances Hodgson Burnett to Tolkien and Dahl, Hooper followed the trail of the world's favourite authors. The result is a moving exploration of the books and the lives of iconic authors in search of the perfect bedtime story.
In this episode Gregory Dobbs chats to Chloe Hooper about the revelations she experienced in her exploration of children's literature, how we started avoiding talking about death and loss with children, and how the right language can bring wisdom and light to a difficult subject.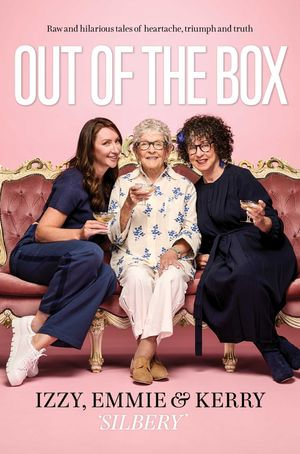 Three generations of Silbery women on personal memories and life's lessons in Out of the Box
You might know them as Isabelle, Kerry and Emmie Silbery from Foxtel's and Channel 10's series Gogglebox, a program where they share their thoughts on the week's TV offerings. But even from the comfort of the couch it was clear that the Silbery's were a connected, supportive and loving family.
In 'Out of the Box', these three strong, independent women open up, sharing intensely personal stories and thoughtful opinions on the female experience across three generations. Motherhood, infidelity, grief, money, feminism, body hair – and men! No topic is off limits. This is a book to inspire mothers and daughters to start talking and sharing, and having conversations that will bring them closer together.
In this episode Gregory Dobbs chats to Isabelle, Kerry and Emmie Silbery about the gig that was Gogglebox, growing up under radically different social and economic circumstances, and the messages they want men to hear.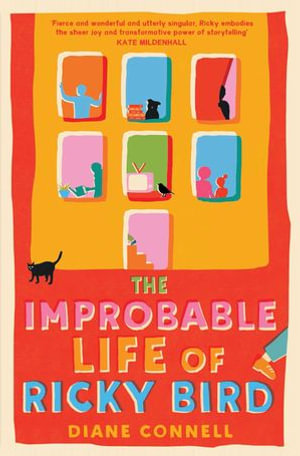 Diane Connell on a force to be reckoned with in The Improbable Life of Ricky Bird
Ricky Bird loves making up wild stories for her little brother Ollie. Her outlandish plots and whimsical characters help fortify them against the hopeless reality of their lives. Her father has abandoned her and her family has moved to a bleak new neighbourhood. Worse still, her mother's new boyfriend has come with the furniture.
Ricky's greatest weapon is her imagination and she uses it to set her world to rights. But despite her best efforts Ricky's world starts to spiral out of control, that is, until a gypsy fortune teller makes a life changing prediction.
In this episode Gregory Dobbs chats to Diane Connell about the incredible power of storytelling, how sadness and laughter can coexist, and the challenges for young girls growing up in a world with unlimited possibilities but also of dangerous consequences.
---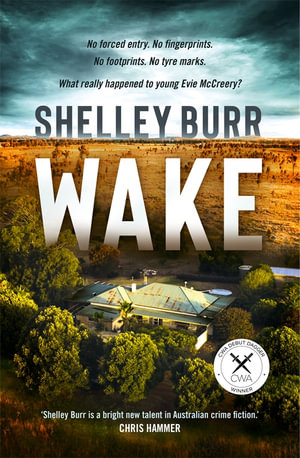 Shelley Burr on the unsolved disappearance that haunts a small farming community in WAKE
The small town of Nannine was once a thriving outback centre but years of punishing drought have taken their toll. Nannine still has one claim to fame: the unsolved disappearance of Evelyn McCreery from the bedroom she shared with her twin sister Mina, nineteen years ago.
Mina McCreery's life has been defined by intense and ongoing public scrutiny. That reaches a whole new level when private investigator Lane Holland rolls into town with the million-dollar reward in mind. WAKE is a powerful story of how family tragedies can become public property and the darker motivations to solving a crime.
In this episode Gregory Dobbs chats to Shelley Burr about how family trauma ripples through the lives of people in a small farming community, how the speculations of online murder forums can turn private lives into a public obsession, and what the study of soil science brings to the writing of crime fiction.
A F Steadman on the magical world of unicorns in Skandar and the Unicorn Thief
Soar into a world where unicorns are real but also deadly and can only be tamed by the riders who hatch them.
Skandar Smith has always wanted to be a unicorn rider but when the terrifying Weaver steals the most powerful unicorn in the world, becoming a unicorn rider turns out to be very dangerous idea. And what if Skandar turns out to be the villain rather than the hero?
In this episode Gregory Dobbs is joined by young reader Grace Grenfell to chat with Annabel Steadman about what draws her to the dark side of fantasy adventure, why she chose unicorns and turned them into ferocious creatures and what makes a real hero.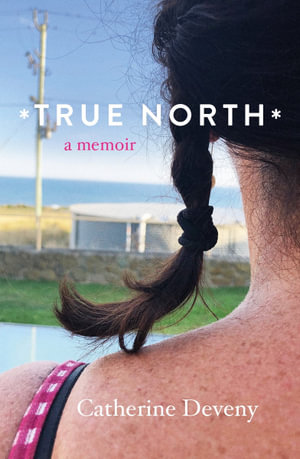 Catherine Deveny on emerging from oppression and finding her tribe in True North
When writer Catherine Deveny faced the end of a seventeen-year relationship with the father of her children she knew she had to create space for a new life. She had no idea what lay on the other side of months of tumult but it wasn't the first time Catherine had taken a plunge into the unknown.
In this heartfelt memoir, Catherine traces the path of a tumultuous life from a chaotic childhood to finding herself in share-houses in the 1980s and navigating the highs and lows of a creative life, family legacies and intimate relationships.
In this episode Gregory Dobbs chats to Catherine Deveny about moving on from relationships, the importance of acquiring "fuck-off status", overcoming an oppressive Catholic upbringing and learning to live life on her own terms.

Jackie Huggins and Ngaire Jarro on a remarkable indigenous serviceman in Jack of Hearts QX11594
Jackie Huggins and Ngaire Jarro are sisters from the Bidjara and Birri Gubba Juru nations. One hundred years since the birth of their father John Henry 'Jack' Huggins III, they decided to research and write about about a man they hardly knew.
Jack Huggins was one of only fifty indigenous servicemen to enlist in the Australian Armed Forces in WWII. 'Jack of Hearts QX11594' is a great story of tradition and survival that spans more than a century as two sisters look deep into their family history.
In this episode Gregory Dobbs chats to Jackie Huggins and Ngaire Jarro about the tradition of indigenous men serving their country in wartime, their own journey to the Thai-Burma Death Railway to walk in the footsteps of their father Jack, and the challenges of bringing together a great oral tradition with dedicated historical research.

Mark Tedeschi on the double murder case that gripped Australia in Missing Presumed Dead
Mark Tedeschi AM QC has worked as a Barrister and Crown Prosecutor on some of Australia's most significant criminal cases. He led the prosecution in the conviction of Bruce Burrell for the brutal murders of Kerry Whelan and Dorothy Davis. Together these cases were a high watermark in the Australian criminal justice system and resulted in important reforms around how a jury makes decisions.
In this fascinating factual account, Missing Presumed Dead begins with an examination of the life of Bruce Burrell and the extreme narcissistic tendencies that sanctioned a life of criminal activity. Mark Tedeschi takes the reader on a journey through the criminal justice system, from the pre-trial hearings and early decisions of the DPP to abandon the trial, to the complex circumstantial case and detailed bodies of evidence that eventually led to Bruce Burrell's conviction.
In this episode Gregory Dobbs talks to Mark Tedeschi, about the depth and complexity of the police investigation underpinning the case and how circumstantial evidence can build a successful prosecution even without the physical evidence of a body.
The author's proceeds from the publication of Missing Presumed Dead will be donated to Australian charities that assist and support victims of crime, the families of deceased victims, and the relatives of those who have gone missing.

Ruth Wilson on the healing power of literature in The Jane Austen Remedy
At the age of 70 Ruth Wilson found herself grappling with both a physical diagnosis that affected her hearing and balance and unfathomable feelings of sadness. Ruth took the radical decision to leave her conventional life and reclaim her voice in search of personal healing. In this poignant and insightful memoir of love and self-acceptance Ruth discovered the curative power of reading.
From a young age, Ruth had looked to Jane Austen's heroines as the models for whom she wanted to become. Upon re-reading these sixclassic novels with greater intent Ruth found the remedy she was looking for. From the sunshine of 'Pride and Prejudice' to the autumnal notes she found in 'Persuasion', Ruth reveals the wisdom and the lessons they contain for us all.
In this episode Gregory Dobbs chats to Ruth Wilson about falling out of love with the world, undertaking a PhD at the age of 80, the art of reading and of re-reading, and how she found the remedy for her ills in her favourite author.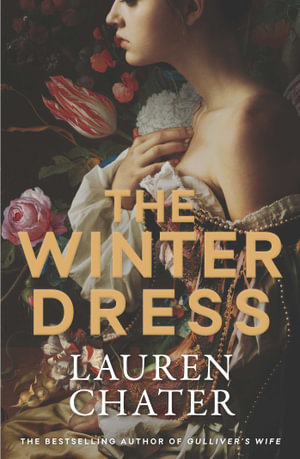 Lauren Chater on the secrets locked up in 17th century clothing in The Winter Dress
Jo Baaker is drawn back to the island of Texel to investigate the provenance of a 17th century silk dress unearthed by a local diving team. It offers a tantalising opportunity to explore the way people lived during Holland's Golden Age. Jo's research leads her to artist and intellectual Catharina van Shurman and her companion Anna Tesseltje and the mystery deepens as she delves into Anna's history. The beautiful silk dress soon becomes emblematic of lives and fortunes won and lost.
And Jo has other reasons for returning to her birthplace. As details about her own past emerge it disrupts everything she thought she knew about her own troubled past.
In this episode Gregory Dobbs chats to Lauren Chater about cultural dress theory, researching the former inhabitants of clothing, turning real historical figures into great female characters and Lauren's habit of disappearing down historical rabbit holes.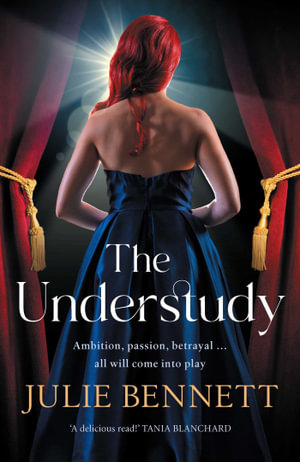 Julie Bennett on the grand passion of opera and the underbelly of ambition in The Understudy
Sophie Carlton is an understudy of great promise just waiting for her moment in the spotlight. When star soprano Margaret Gardiner suddenly disappears right before the opening night of Puccini's Madama Butterfly, Sophie's greatest wish may have come true. But sometimes dreams come with a price.
In this episode Gregory Dobbs chats to Julie Bennett about growing up in the Sydney Opera House, why Madama Butterfly was the perfect operatic companion to the story, her passion for Italian tenors and her long-running love affair for everything Sydney.
---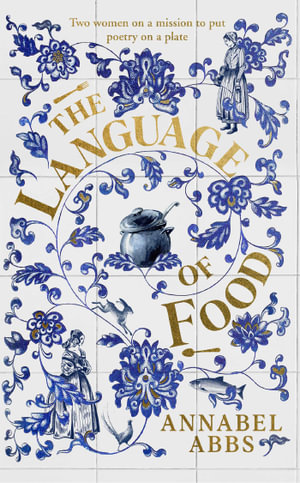 Annabel Abbs on the story of Britain's first great cookery author in The Language of Food
In 1845 Eliza Acton produced the first cookery book for domestic use, 'Modern Cookery In All Its Branches Reduced to System of Easy Practice for the Use of Private Families'. It revolutionised cookery in the home and introduced the concept of the recipe as we know it.
But the details of Eliza Acton's life are a mystery. Her recipes, informed and styled by her poetry, are the narrative of her life. Annabel Abbs has reimagined this extraordinary life as a work of historical fiction bringing together not only the food but the facts and the fiction to create a story of great social change and female emancipation.
In this episode Gregory Dobbs chats to Annabel Abbs about Eliza Acton's landmark contribution to the culinary arts and how new ingredients transformed British food, exactly why Eliza Acton's recipes read so beautifully and the grand story of imagination and invention Annabel Abbs weaves around them.
Jane Caro on the horrors of family violence in The Mother
Miriam Duffy is a respectable North Shore widow, real estate agent and devoted mother. When her youngest daughter Ally finds true love, Miriam is cautiously happy. As time goes by Miriam watches in disbelief as Ally's 'perfect' husband begins a campaign of controlling behaviour that cuts them off from her family.
In response to escalating reports of horrifying family violence, fearless commentator and feminist icon, Jane Caro has written a deeply-felt novel about when love turns from nurture to threat in the most surprising of circumstances.
In this episode Gregory Dobbs chats to Jane Caro about when love becomes power and control, the fundamentals behind our problem with domestic violence, the obstacle of the law and the importance of compassion, and why men should read this book too.
---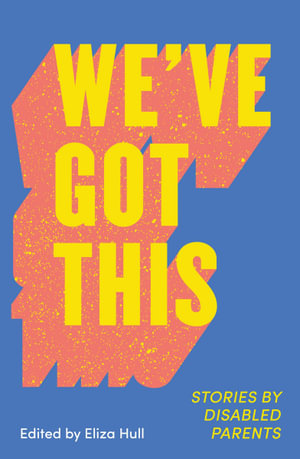 Eliza Hull on the trials of disabled parenting in We've Got This: Stories by disabled parents

When writer and musician Eliza Hull fell pregnant her excitement was tempered by the thought of the complexities she was about to face as a person of disability. More than fifteen percent of Australian households have a parent wth a disability but their stories are rarely shared. Eliza set out to gather stories from a diverse range of people on the disability spectrum and in the process, created a valuable resource and provided rare insight into their lives.
So how does a mother who is blind, mix formula? How do people react when a mother and child with dwarfism walk down the street? How do Deaf parents know when their baby is crying? In We've Got This, twenty-five parents who identify as Deaf, disabled or chronically ill discuss the highs and lows of their parenting journeys.
In this episode Gregory Dobbs chats to Eliza Hull about the origins of We've Got This, about Disability Pride, the systemic problem of attitude from health professionals in conceiving and raising children as a disabled parent, and the shocking but sometimes heart-warming stories from contributors to this collection.
---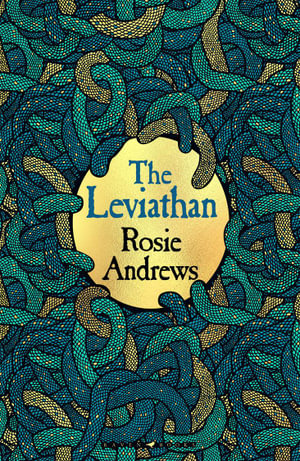 Rosie Andrews on a dark and disturbing period in English history in The Leviathan
In a lonely farmhouse in Norfolk, 1703 Thomas Treadwater is a rational, modern man but he is hiding a terrible secret. Upstairs is a woman locked in an endless sleep, but she is beginning to stir and the powers she holds have the potential to unleash horrific consequences.
As Thomas tries to unravel the mystery of what has happened, he uncovers a tale of superstition, of something dark and ancient, linked to a shipwreck years before.
In this episode Gregory Dobbs chats to Rosie Andrews about the historical threads than bind this story, the power of witchcraft, the enlightenment and the enthusiasm for knowledge, creating an authentic recreation of a momentous period in history, and taking the step beyond to create a great story.
---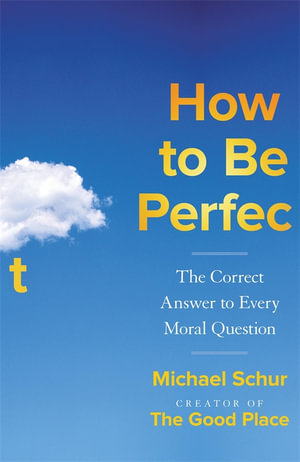 Michael Schur on How To Be Perfect: The correct answer to every moral question

Have you ever wondered how we can live a more ethical life? Michael Schur has all the answers to the questions we've been asking ourselves for thousands of years. By sifting through centuries of hard work and introspection by some of the smartest people ever known and eliminating the dull and migraine-inducing parts, Michael Schur has produced the ultimate guide to navigating the ethical dilemmas of modern life
Michael Schur is the writer and executive producer of The Good Place, the award-winning Netflix series that made moral philosophy fun. Now he's written this foolproof guide to making the correct moral decision in every situation, anywhere in the world.
In this episode Gregory Dobbs chats to Michael Schur about why you should read his book instead of a book by an actual philosopher, a 30-second all-encompassing unifying theory that explains 'good' and 'bad' people, the moral dilemma of leaving the shopping trolley in the carpark, and why Aristotle is eminently more readable that Wittgenstein.
The Good Reading Podcast · Michael Schur on 'How To Be Perfect: The Correct Answer To Every Moral Question'
---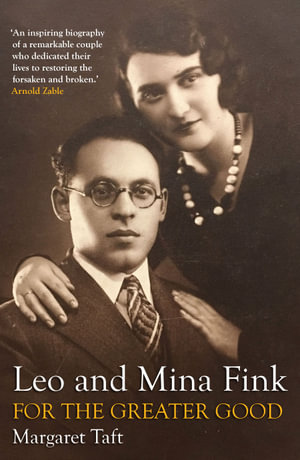 Margaret Taft on a remarkable partnership in Leo and Mina Fink: For the greater good

During the darkest days of the Holocaust, Leo and Mina Fink rallied all the forces at their disposal to rescue the Jewish survivors of Nazi death camps. Together they initiated welfare programs, provided urgent relief and resettled thousands of Jewish settlers in faraway Melbourne.
In this episode Gregory Dobbs chats to Margaret Taft about the Jewish diaspora in Melbourne, what led Leo and Mina Fink to marshal local and international agencies to spearhead the resettlement of displaced Holocaust survivors, and how overcoming bureaucracy and public opinion changed the world for the greater good.
The Good Reading Podcast · Margaret Taft on a remarkable partnership in 'Leo and Mina Fink: For The Greater Good'
---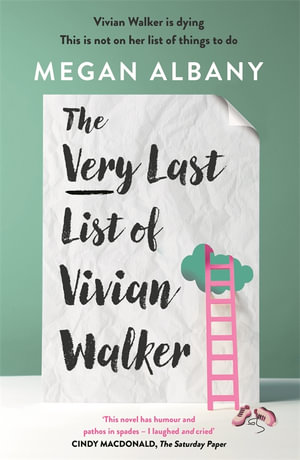 Megan Albany on an exceptionally ordinary life and death in The Very Last List of Vivian Walker
Vivian Walker is dying but that's NOT on her list of things to do. Being terminally ill is frustratingly routine but Vivian is determined to prepare for D-day by making lists of things to do.
The Very Last List of Vivian Walker is the darkly funny debut novel that will make you laugh, cry and wonder if you've crossed out all those things on your own lists of things to do
In this episode Gregory Dobbs chats to Megan Albany about the power of making lists and what happens to them, why we find it so difficult to talk about death, and how lists manage to transcend gender, age and time to become a universal binding force for humanity trying to organise itself.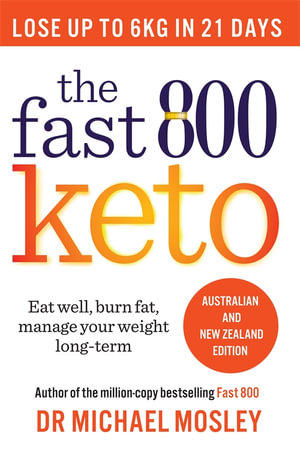 Dr Michael Mosley on eating well, burning fat and managing weight long term in The Fast 800 Keto
Dr Michael Mosley presents the latest scientific research explaining how the ketogenic diet works and why it is good for you. This new approach helps you lose weight safely, improve mood and reduce blood pressure, inflammation and blood sugars.
The Fast 800 Keto is a dynamic new weight loss program that combines a ketogenic diet with low-calorie intermittent fasting to give you the key to long term success. It includes clear advice on which foods will help put you into ketosis, and an easy step-by-step program along with 50 delicious low-carb recipes and menu plans.
In this episode Gregory Dobbs talks to Dr Michael Mosley about why intermittent fasting and rapid weight loss is the best approach, how to 'flip the metabolic switch', the importance of quitting processed food, and how honesty is the best policy in making a permanent lifestyle change.

Kerri Maher on the history-making life of Sylvia Beach in The Paris Bookseller
When Sylvia Beach opens an English-language bookshop on the bohemian Left Bank, Sylvia cannot know she is making literary history. Shakespeare and Company soon becomes the meeting place for emerging writers and a second home for the American Lost Generation living in Paris.
Ernest Hemingway, Gertrude Stein and Ezra Pound are frequent visitors and profound friendships blossom within the welcoming and tolerant atmosphere of this unique bookstore. None more so than that between James Joyce and Sylvia Beach. When Joyce's controversial novel Ulysses is banned, Beach takes on the task of publishing the most infamous book of the century but at deep personal cost.
In this episode Gregory Dobbs chats to Kerri Maher about the real Sylvia Beach, walking the line between fact and fiction, and finding the real people behind the towering literary legacy of some of the greatest writers of the 20th century.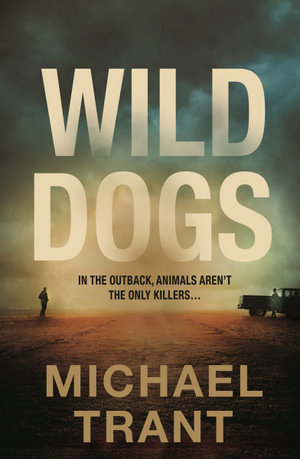 Michael Trant on creating an authentic Australian story in 'Wild Dogs'
Gabe Ahern makes his living trapping wild dogs in the remote rangelands of Western Australia. When he stumbles upon a gang of people smugglers about to execute one of their victims, Gabe's solitary life is thrown into turmoil.
When he rescues young Afghan refugee Amin from certain death, Gabe is reluctantly drawn into a vicious game where he becomes the hunted. Confronting crooked police, wily roo-shooter Chase Fowler and a ruthless criminal gang, Gabe must rely on all his bush skills and cunning just to come out alive.
In this episode Gregory Dobbs chats to Michael Trant about drawing on real-life experiences to create great characters, his own awakening to the plight of refugees and his respect for the wild dogs of the Australian outback.
The Good Reading Podcast · Michael Trant on creating an authentic Australian story in 'Wild Dogs'
---
Jillian Cantor on recasting an American classic in 'Beautiful Little Fools'
F Scott Fitzgerald's The Great Gatsby is an icon of American literature. But what if this timeless classic was told from a completely different perspective?
Jillian Cantor reimagines the glittering world of the Jazz Age through the eyes of three of Fitzgerald's female characters, Daisy Buchanan, Daisy's best friend Jordan Baker, and Catherine McCoy, a suffragette fighting for women's rights and for the life of her sister Myrtle Wilson, trapped in an abusive marriage. Their stories unfold in the years leading up to that fateful summer of 1922, and ultimately the murder of a man driven by money, power, love and desire. This inspired reimagining of The Great Gatsby poses the question: who really killed Jay Gatsby?
In this episode Gregory Dobbs chats to Jillian Cantor about her long-held fascination with The Great Gatsby, finding different points of view for a icon of American literature, and crossing the line from historical fiction to crime fiction.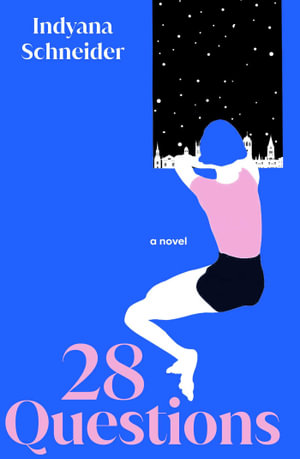 Indyana Schneider on the pleasure and the pain of first love in '28 Questions'
Amalia and Alex fist set eyes on each other at an Oxford college bar. What begins as a friendship soon follows the tricky path to romance. But love comes at a cost – its intensity is both thrilling and terrifying when it threatens the most perfect of friendships.
Set across four years and five cities, 28 Questions is suffused with music, literature, art, sex, philosophy and the exquisite pleasure and pain of first love. This is a novel about growing up and figuring out who you are along the way.
In this episode Gregory Dobbs chats to Indyana Schneider about creating a queer love story, finding a unique storytelling form, and how music attaches itself to our lives, loves and memories.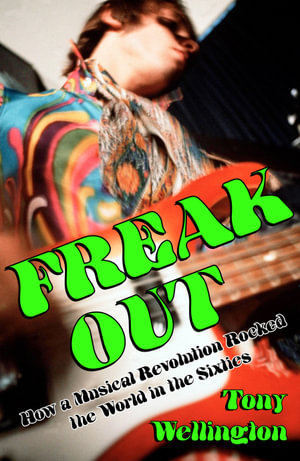 Tony Wellington on 'Freak Out: How a Musical Revolution Rocked the World in the Sixties'
Freak Out is the story of how we as a nation were dragged into global culture by the unstoppable momentum of rock and pop music. The music of the sixties spoke to young people, encouraging them to engage with the world in a new way and to embrace the changes all around them.
The '60s witnessed an explosion of musical styles that crossed musical borders and changed minds. From The Beatles to Bob Dylan, from the Fugs to King Crimson, Tony Wellington explores the extraordinary chain of events that brought new meaning and exerted enormous influence on the way we lived and viewed the world.
In this episode Gregory Dobbs chats to Tony Wellington about why the sixties continues to be a musical and social reference point, how bands like The Beatles and individuals like Bob Dylan bands drove musical and social change, and how Australia came of age in a defining period of music history.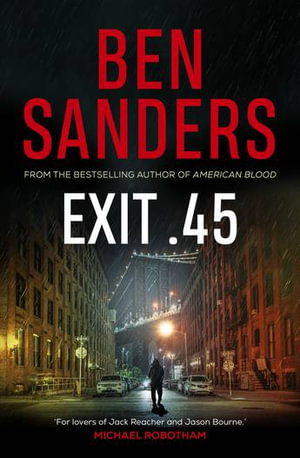 Ben Sanders on the hardboiled crime fiction of New York City in 'Exit.45'
Ray Vialoux is in big trouble and he needs Marshall Grade's help. Over dinner in a Brooklyn restaurant the conversation is cut short by a gunshot that leaves Ray Vialoux dead on the floor. As Marshall investigates, he discovers there's more to the murder than meets the eye.
Exit.45 is the third book in the 'Marshall Grade' series and takes us into the depths of the murky world of NYC drug dealers, bag men, bent cops and mob players.
In this episode Gregory Dobbs chats to Ben Sanders about the journey from New Zealand to New York, his lifelong passion for crime fiction and the advantages of being a crime fiction outsider.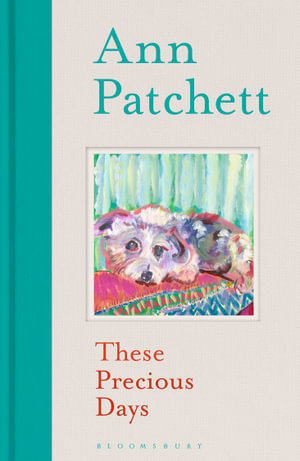 Ann Patchett on what it all means in 'These Precious Days'
In this collection of essays Ann Patchett steps outside the world of fiction into the general mess of life. Exploring themes of family, friendship, marriage, failure and success, These Precious Days is a personal meditation on the universal themes that affect us all.
In this episode Gregory Dobbs chats to Ann Patchett about the easy joy of the essay, getting your house in order, and how a late night short story led to a life-changing friendship with Tom Hanks.
John Hughes on recasting the stories of the ancients in 'Tales From The Greek'
This monumental collaboration between award-winning author John Hughes and internationally-acclaimed painter and printmaker Marco Luccio breathes new life into ancient stories. A work of art in itself, this magnificent limited edition, individually signed and numbered book brings together Hughes' unique gift for storytelling and Luccio's bold and energetic images in the media of charcoal, etching and drypoint.
In a series of narrative adaptations of Greek tragedies incorporating versions by Sophocles, Aeschylus and Euripides, John Hughes explores the universal themes of love, power, war, hate, revenge, sadness and ambition in evocative new renderings. In response, Marco Luccio has captured the spirit of ancient Greece, in all its beauty and its terror in a series of images that are the visual equivalent to Hughes epic tales.
In this episode Gregory Dobbs chats to John Hughes about the journey from idea to reality, bringing ancient stories into the present, why the Greek legends still resonate with readers today, and meeting the challenge of a colossal and ambitious production five years in the making.
The Good Reading Podcast · John Hughes on recasting the stories of the ancients in 'Tales From The Greek'
---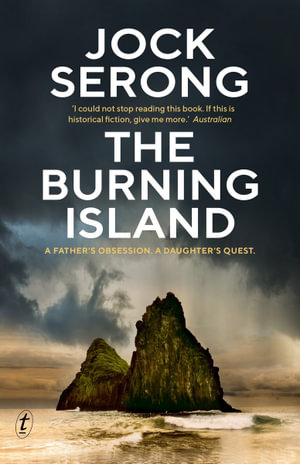 Jock Serong on a harrowing story of love and adventure on the high seas in The Burning Island.
Jock Serong is the winner of 2021 Historical Novel Society's ARA Prize for Historical Fiction for the second part in a three part trilogy exploring the history around the Furneaux group of islands off the north-eastern coast of Tasmania.
Eliza Grayling reluctantly sets off from Sydney Cove on the Danish schooner Moonbird in search of the wreck of the Howrah, lost in the islands of the Bass Strait carrying valuable but uncertain cargo. Her fellow passengers include her blind alcoholic father, a curious cross-dressing captain and the mysterious Dr Gideon, a botanist and apparent man of science.The journey is compromised by several deaths while at sea and when the Moonbird approaches it's destination, the truth they seek is not all is as it seems.
This remarkable work of historical fiction brings together real historical figures and events with vividly imagined characters to recreate a journey into the disturbing heart of a brutal period in Australia's colonial history.
In this episode Gregory Dobbs chats to Jock Serong about the role of historical fiction in opening up our hidden history, his fascination with the Furneaux Islands and how real and imagined historical figures can coexist in fiction writing and bring history to life.
The Good Reading Podcast · Jock Serong on a harrowing story of love and adventure on the high seas in 'The Burning Island'