Welcome to the Good Reading Podcasts.
Browse our podcasts by genre or check out our most recent podcasts below.
Crime / Thrillers Contemporary Fiction Historical Fiction
Food & Wine Biography / Memoir Current Affairs
General Non-Fiction Young Adult

Listen on Apple Podcasts, Google Podcasts, Soundcloud or any other app by searching for the Good Reading Podcast.
LISTEN TO OUR LATEST PODCASTS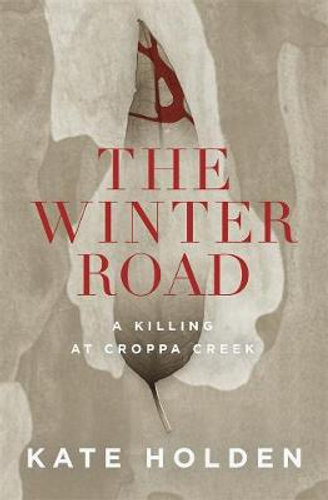 Kate Holden on the Croppa Creek killing that rocked NSW in The Winter Road
July 2014, a lonely road at twilight outside Croppa Creek, New South Wales: 80-year-old farmer Ian Turnbull takes out a .22 and shoots environmental officer Glen Turner in the back.
On one side, a farmer hoping to secure his family's wealth on the richest agricultural soil in the country. On the other, his obsession: the government man trying to apply environmental laws.
The brutal killing of Glen Turner splits open the story of our place on this land. Is our time on this soil a tale of tragedy or triumph – are we reaping what we've sown? Do we owe protection to the land, or does it owe us a living? And what happens when, in pursuit of a legacy, a man creates terrible consequences?
In this episode, author Kate Holden joins Heather Lewis to talk about the research process of her first true crime novel, and how the events at Croppa Creek link back to Australia's colonial relationship with the land we reside on.
---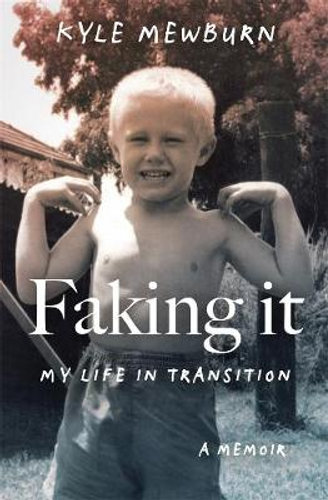 Kyle Mewburn on a life in transition in her memoir Faking It
Kyle Mewburn grew up in the sunburnt, unsophisticated Brisbane suburbs of the 1960s and '70s in a household with little love and no books, with a lifelong feeling of being somehow wrong – like 'strawberry jam in a spinach can'.
In this book, Kyle describes this early life and her journey to becoming her own person – a celebrated children's book author, a husband and, finally, a woman. She shares the dreams, the prejudice and the agony of growing up trans and coming out, the lengthy physical ordeal of facial feminisation surgery, and her experiences as a woman – good, bad and creepy.
In this episode, Heather Lewis chats to Kyle Mewburn about the process of writing her first book for adults and first memoir, and about the trans experience.
---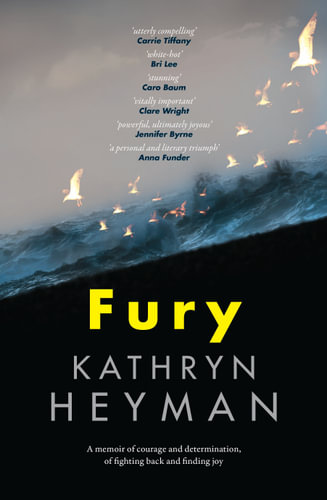 Kathryn Heyman on her memoir, Fury, and summoning the power to redraw the roadmap of her life
Kathryn Heyman's childhood was marked by violence, poverty and chaos. She was left with no real example of how to create a decent life but she had one thing in her favour – she was a reader. The power of stories provided a means of escape and a pathway to a reimagined life.
After experiencing the trauma of sexual assault as a young woman, Kathryn made the decision to put her past behind her. She found herself as a deckhand on board a fishing trawler in the Gulf country. Here, among tough working men and the treachery of the sea she rediscovered her true self.
Kathryn Heyman chats to Gregory Dobbs about writing a difficult memoir, rejecting the constrictions of patriarchy and the transformative power of words.
---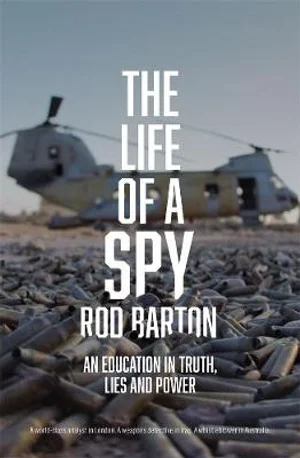 Rod Barton on his accidental entry into the world of espionage in The Life of a Spy
When Rod Barton applied for a job at the Australian Department of Defence he had no idea where it would lead. For the next few decades he found himself disarming militia in Mogadishu, flying to Baghdad as a UN weapons inspector and hunting for Iraq's so-called weapons of mass destruction.
In this extraordinary behind-the-scenes account of a life straight out of an adventure novel Rod Barton unmasks a world of lies, secrecy and deception ruled by politics rather than truth.
In this episode Gregory Dobbs chats to Rod Barton about his life as an intelligence officer, working for the UN and the CIA and stepping out from behind the shadows.
---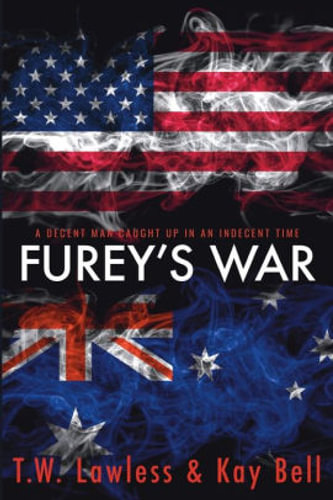 T W Lawless and Kay Bell on recreating a real Australian character in Furey's War
As he reluctantly celebrates his 100th birthday, Jack Furey casts his mind back to his experience during WWII as a police sergeant in Far North Queensland. Here, the arrival of the Americans to set up a new airforce base has brought with it a swag of trouble.
The small town of Wangamba is plagued by rumours of prostitution and backyard abortions and violence soon erupts. In an atmosphere of racism and resentment Sergeant Jack Furey is determined to uncover the truth behind a string of murders.
In this episode Gregory Dobbs chats to T W Lawless and Kay Bell about getting inside the mind of Jack Furey and working together on their first collaborative novel.
---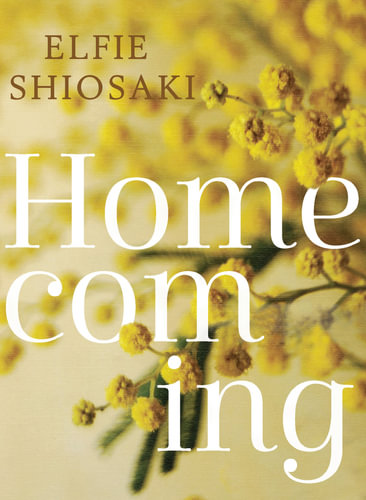 Elfie Shiosaki on Noongar women's stories of resilience in Homecoming
Homecoming is a work of extraordinary beauty that awakens the voices of four generations of Elfie Shiosaki's family. Written using archival records, family letters and oral history, it is the culmination of five years of research that shares stories of indigenous resistance and renewal.
Homecoming weaves a vivid tapestry of history, language, memory, landscape and spirit that asks something special of the reader. It is a book to be treasured, a reminder of a brutal past and a remarkable story of survival.
In this episode, Gregory Dobbs talks to Elfie Shiosaki about research and writing, about new and ancient ways of storytelling and the process of recasting history in a unique form.
---
Rebecca Wilson on the untold story of Ned Kelly's little sister Kate Kelly
A huge celebrity in her day, Kate Kelly was eventually forgotten while the reputation of the Kelly Gang graduated from folklore to cultural icon. Kate was a talented horsewoman and often ran decoy for the Gang and was present at the infamous gun battle at Glenrowan.
In later life she changed her name in an attempt to escape the notoriety but her life ended in tragedy. Kate was found drowned in a lagoon outside Forbes but the circumstances around her death remain a mystery.
In this episode, Gregory Dobbs talks to Rebecca Wilson about her fascination with the Kate Kelly story and how she came upon this missing chapter in Australian history.
---
Lisa Genova on why forgetting isn't as bad as you think, and her first non-fiction book Remember
Remember
is the first non-fiction novel from neuroscientist and 'Still Alice' author Lisa Genova, which delves into how memories are made and how we retrieve them.
In this episode, Heather Lewis chats to Lisa about the process of writing her first non-fiction novel, how she got started in neuroscience, and some mind-blowing facts about the brain.
---
Madelaine Dickie and Sam Carmody on Australian surf culture in Lines to the Horizon
This anthology of Australian surf writing celebrates the diversity of surf culture from epic surf adventures in Mexico to the relationship of humans with the sea and to Taj Burrows final campaign in Fiji. Featuring the writing of Sally Breen, Emily Brugman, Sam Carmody Madelaine Dickie, Jake Sandtner and Mark Smith, these non-fiction stories explore the passion, the fear, the joy and the pain of Australian surfing culture in Australia and abroad.
In this episode Gregory Dobbs chats to Madelaine Dickie and Sam Carmody about a surfing as a sport, a culture and a lifestyle told in very different ways.
---
Elizabeth Becker on three extraordinary female wartime journalists in You Don't Belong Here
Catherine Leroy, Frances Fitzgerald and Kate Webb arrived in Vietnam in 1967 and 1968 at the height of the war. Leroy was a French daredevil photographer; Frances Fitzgerald a blue-blood American intellectual; and Kate Webb was the first Australian woman to report on the war in Vietnam.
Together these three women permanently shattered the barriers to women reporting on war in a field of journalism dominated by men. You Don't Belong Here is the story of the lives and legacy of three journalists that fills a void in the history of women and war.
In this episode, Gregory Dobbs talks to Elizabeth Becker about the barriers these women faced and the extraordinary achievements in reporting on a complex and the highly politicised Vietnam war.
---
Debra Oswald on the ethical and legal dilemmas of exploring family violence in The Family Doctor
Paula is a dedicated GP who witnesses the brutal murder of her friend and her children at the hands of their estranged husband and father. Paula is haunted by the thought that she couldn't protect them when they most needed it.
Soon after a patient with suspicious injuries attends her surgery and Paula is faced with a decision that could make this woman safe but also compromise everything her training as a doctor has instilled in her.
The Family Doctor is a thrilling and provocative novel about women's fury, grief and the preciousness of life.
In this episode Gregory Dobbs talks to Debra Oswald about a problem very much of these times.
---
'Mistakes come from vulnerability' - Katie McMahon on her salacious debut, The Mistake
Bec and Kate are sisters, but they couldn't be less alike. Bec lives the domestic dream with her surgeon husband Stuart and three perfect children. So why is she so attracted to free-spirited Ryan? Kate's life is hardly a dream. But when she meets Adam – tall, kind, funny – things start looking up. Until she finds out he's been keeping secrets from her.
Then there is the incident both sisters are desperate to ignore…
Will they discover that some mistakes can't be put right?
In this episode, Max Lewis joins debut author Katie McMahon to chat about her suburban thriller The Mistake.
---
Tanya Bretherton on the post-WWII Sydney women who killed in The Husband Poisoner
After World War II, Sydney experienced a crime wave that was chillingly calculated. Discontent mixed with despair, greed with callous disregard. Women who had lost their wartime freedoms headed back into the kitchen with sinister intent and the household poison thallium, normally used to kill rats, was repurposed to kill husbands and other inconvenient family members.
Yvonne Fletcher disposed of two husbands. Caroline Grills cheerfully poisoned her stepmother, a family friend, her brother and his wife. Unlike arsenic or cyanide, thallium is colourless, odourless and tasteless; victims were misdiagnosed as insane malingerers or ill due to other reasons. And once one death was attributed to natural causes, it was all too easy for an aggrieved woman to kill again.
This is the story of a series of murders that struck at the very heart of domestic life. It's the tale of women who looked for deadly solutions to what they saw as impossible situations. The Husband Poisoner documents the reasons behind the choices these women made - and their terrible outcomes.
---
Helen Fitzgerald on blue light discos and small town disasters in Ash Mountain
Helen Fitzgerald vividly portrays small town life, and a woman and a land in crisis in her latest thriller 'Ash Mountain'.
Fran vowed she'd never return to Ash Mountain but circumstances draw her back to a blisteringly hot summer in the rural town of Ash Mountain. Confronting the past and dealing with future are sidelined by an impending disaster – a mega-fire is roaring towards Ash Mountain and it will expose all kinds of secrets in its wake.
In this episode, Gregory Dobbs chats to Helen Fitzgerald about growing up in a small Victorian country town, about Blue Light Discos and how disaster and humour can be comfortable bedfellows in this ripping disaster thriller.
---
Susan Johnson on unlikely friendships in From Where I Fell
Susan Johnson exposes the truths and deceptions in relationships amid a blossoming online friendship between two women in 'From Where I Fell'.
Pamela and Christhani live on different continents, but through a series of email exchanges the two women begin sharing the stories of their lives. Although temperamental opposites they soon establish a connection based on the common ground of grief, loss and new beginnings. 'From Where I Fell' is a funny and endearing story of how unlikely friendships can be the catalyst for deep reflection, new directions and confronting the past.
In this episode. Gregory Dobbs chats to Susan Johnson about the what inspired her to recast the epistolary novel in contemporary form and the overlap between fiction and non-fiction.
---
Gretel Killeen on the highs and lows of mother-daughter love in My Daughter's Wedding
Nora Fawn's daughter Hope disappeared four years ago and only maintained contact through her big sister Joy. But last night Hope rang Nora to say, 'I'm coming home, I'm getting married, the wedding is in three weeks and it's your job to organise it.'
Desperate to regain her daughter's love and prove her worth as a mother Nora accepts the challenge. Through the medium of a discarded diary, Nora plots the hilarious and emotional journey to redemption through the rocky terrain of mother-daughter relationships and a wedding to end all weddings.
In this episode Gregory Dobbs chats to Gretel Killeen about the confounding complexity of mother-daughter love across three generations.
---
Madeleine Ryan on autism, self love, and her introspective debut A Room Called Earth
A young woman gets ready to go to a party. She arrives, feels overwhelmed, leaves, and then returns. Minutely attuned to the people who come into her view, and alternating between alienation and profound connection, she is hilarious, self-aware, sometimes acerbic, and always honest.
And by the end of the night, she's shown us something radical about love, loss, and the need to belong.
In this episode, filmmaker and writer Madeleine Ryan joins Max Lewis to chat about her prismatic debut A Room Called Earth.
---
Michael Brissenden on criminal thrills and a lost Sydney in Dead Letters
Michael Brissenden's second crime thriller Dead Letters brings counter terrorism expert Sid Allen into the sordid and complicated world of Canberra politics.
From the seedy backstreets of 1980s Sydney to the corridors of power in contemporary Canberra, Sidney Allen must pursue the truth behind a baffling crime. Dan LeRoi, rising star of politics and Chair of the Joint Committee on Intelligence and Security has been shot dead. But it's not all it seems.
Life becomes complicated for Sid when he joins forces with tenacious journalist Zephyr Wilde. She's still getting letters from her dead mother who was murdered twenty years ago. They're both asking too many questions and knowing who to trust will make the difference between life and death.
Gregory Dobbs chats to Michael Brissenden about the nexus between journalism and politics, and reflections on a lost Sydney.
---
Maggie Hamilton on reconnecting with others in When We Become Strangers
We're more connected that ever before says Maggie Hamilton and yet feelings of loneliness and isolation have never been more prevalent. We are now more affluent and busier and yet we are leaving our homes less and less as we become more dependent on technology to communicate. 'We've become strangers, exiled from people and situations that are meaningful to us.' says Maggie
When We Become Strangers examines in detail all levels of human interaction and looks into the future with a warning for what we might become. Parenting, love and relationships, brain fatigue, entertainment and the changing nature of the workplace are put under the microscope and placed in the context of our increasing reliance on technology to solve problems.
Maggie proposes simple and effective solutions and actions we can all take to restore the balance and reclaim our unique selves and the places we live and work.
In this episode, Greg Dobbs chats to Maggie Hamilton about how we can reconnect with our fellow humans in a world of instant digital gratification.
---
B Michael Radburn on the thunderous new novel in the Taylor Bridges series, The Reach