Celebrate Trans Day of Visibility with these 10 books by trans and gender diverse authors
March 31st is International Transgender Day of Visibility, an event dedicated not only to raising awareness of the discrimination faced by trans and gender diverse people worldwide, every day, but also recognising and celebrating their contributions to society and the world at large.
While there is still a lot of progress to be made, more and more trans and gender diverse authors are breaking into the writing world, getting published by major publishers and winning awards for their works. Today, we're recognising just some of these authors with our list of 10 fiction and non-fiction books written by trans and gender diverse authors, ranging from literary fiction, to sci-fi, memoir and beyond. Have a look, and make sure your patronage of diverse authors continues even after the day dedicated to them!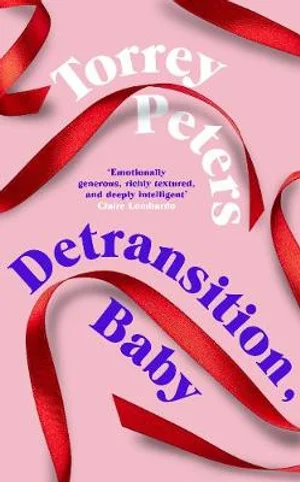 Detransition, Baby - Torrey Peters (Fiction, Allen & Unwin)
Recently longlisted for the 2021 Women's Prize for Fiction, Detransition Baby is a trans take on motherhood and love.
Reese nearly had it all: a loving relationship with Amy, an apartment in New York, a job she didn't hate. She'd scraped together a life previous generations of trans women could only dream of; the only thing missing was a child. Then everything fell apart and three years on Reese is still in self-destruct mode, avoiding her loneliness by sleeping with married men.

When her ex calls to ask if she wants to be a mother, Reese finds herself intrigued. After being attacked in the street, Amy de-transitioned to become Ames, changed jobs and, thinking he was infertile, started an affair with his boss Katrina. Now Katrina's pregnant. Could the three of them form an unconventional family - and raise the baby together?
As Beautiful as Any Other: A memoir of my body - Kaya Wilson (Memoir, April 2021, Pan Macmillan)
When Kaya Wilson came out to his parents as transgender, a year after a near-death surfing accident and just weeks before his father's death, he was met with a startling family history of concealed queerness and shame.

As Beautiful As Any Other weaves this legacy together with intimate examinations of the forces that have shaped Wilson's life, and his body: vulnerability and power, grief and trauma, science and narrative.

In this powerful and lyrical memoir, Wilson makes a case for the strength we find when we confront the complexities of our identity with compassion. As Beautiful As Any Other is a trailblazing debut of remarkable beauty, insight and candour.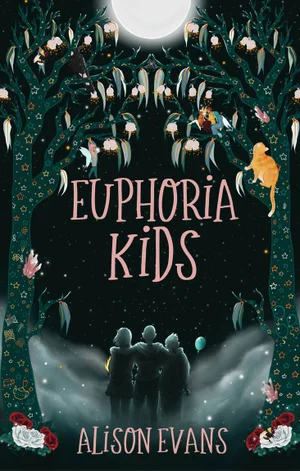 Euphoria Kids - Allison Evans (YA Fiction, Echo Publishing)
Ever since the witch cursed Babs, she turns invisible sometimes. She has her mum and her dog, but teachers and classmates barely notice her. Then, one day, Iris can see her. And Iris likes what they see. Babs is made of fire.

Iris grew from a seed in the ground. They have friends, but not human ones. Not until they meet Babs. The two of them have a lot in common: they speak to dryads and faeries, and they're connected to the magic that's all around them.

There's a new boy at school, a boy who's like them and who hasn't yet found his real name. Soon the three of them are hanging out and trying spellwork together. Magic can be dangerous, though. Witches and fae can be cruel. Something is happening in the other realm, and despite being warned to stay away, the three friends have to figure out how to deal with it on their own terms.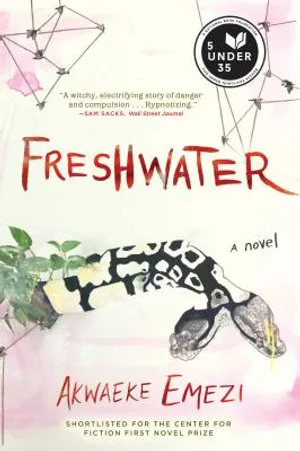 Freshwater by Awaeke Emezi (Fiction, Grove Press)
Freshwater tells the story of Ada, an unusual child who is a source of deep concern to her southern Nigerian family. Young Ada is troubled, prone to violent fits. Born with one foot on the other side, she begins to develop separate selves within her as she grows into adulthood.
And when she travels to America for college, a traumatic event on campus crystallizes the selves into something powerful and potentially dangerous, making Ada fade into the background of her own mind as these alters–now protective, now hedonistic–move into control. Written with stylistic brilliance and based in the author's realities, Freshwater dazzles with ferocious energy and serpentine grace.
Confessions of the Fox by Jody Rosenberg (Historical Fiction, Allen & Unwin)
Jack Sheppard - a transgender carpenter's apprentice - has fled his master's house to become a notorious prison break artist, and Bess Munshi has escaped the draining of the fenlands to become a revolutionary mastermind. Together, they find themselves at the center of a web of corruption leading back to the dreaded Thief-Catcher General ...

Or so we are told in a mysterious manuscript unearthed by one Professor R. Voth. Voth traces the origins and authenticity of the manuscript as Jack and Bess trace the connections between the bowels of Newgate Prison and the dissection chambers of the Royal College, in a bawdy collision of a novel about gender, love, and liberation.
Black on Both Sides: A Racial History of Trans Identity by C Riley Snorton (Non-fiction, NewSouth Books)
In Black on Both Sides, C. Riley Snorton identifies multiple intersections between blackness and transness from the mid-nineteenth century to present-day anti-black and anti-trans legislation and violence.
Drawing on a deep and varied archive of materials, Snorton attends to how slavery and the production of racialized gender provided the foundations for an understanding of gender as mutable.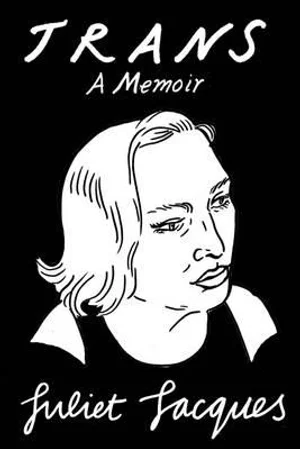 Trans: A memoir by Juliet Jacques (Memoir, Bloomsbury)
In July 2012, aged thirty, Juliet Jacques underwent sex reassignment surgery-a process she chronicled with unflinching honesty in a serialised national newspaper column. Trans tells of her life to the present moment: a story of growing up, of defining yourself, and of the rapidly changing world of gender politics.

Fresh from university, eager to escape a dead-end job, she launches a career as a writer in a publishing culture dominated by London cliques and still figuring out the impact of the Internet. She navigates the treacherous waters of a world where, even in the liberal and feminist media, transgender identities go unacknowledged, misunderstood or worse. Yet through art, film, music, politics and football, Jacques starts to become the person she had only imagined, and begins the process of transition. Interweaving the personal with the political, her memoir is a powerful exploration of debates that comprise trans politics, issues which promise to redefine our understanding of what it means to be alive.
The Discomfort of Evening by Marieke Lucas Rijneveld (Fiction, Faber)
Winner of the Booker International Prize 2020, this novel was a bestseller in the author's home country of the Netherlands, before being translated into English by Michele Hutchinson.

Ten-year-old Jas has a unique way of experiencing her universe: the feeling of udder ointment on her skin as protection against harsh winters; the texture of green warts, like capers, on migrating toads; the sound of 'blush words' that aren't in the Bible. But when a tragic accident ruptures the family, her curiosity warps into a vortex of increasingly disturbing fantasies - unlocking a darkness that threatens to derail them all.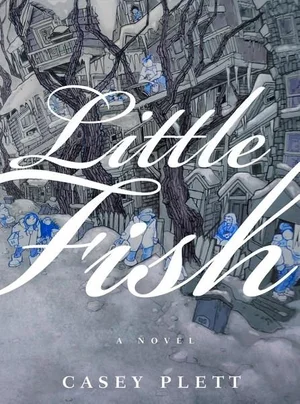 Little Fish by Casey Plett (Fiction, NewSouth Books)
In this debut novel by the author of the Lambda Literary Award-winning story collection A Safe Girl to Love, Wendy Reimer is a thirty-year-old trans woman in Winnipeg who comes across evidence that her late grandfather-a devout Mennonite farmer-might have been transgender himself. At first she dismisses this revelation, having other problems at hand, but as she and her friends struggle to cope with the challenges of their increasingly volatile lives-which range from alcoholism, to sex work, to suicide - Wendy is drawn to the lost pieces of her grandfather's life, becoming determined to unravel the mystery of his truth.
Alternately warm-hearted and dark-spirited, desperate and mirthful, Little Fish explores the winter of discontent in the life of one transgender woman as her past and future become irrevocably entwined.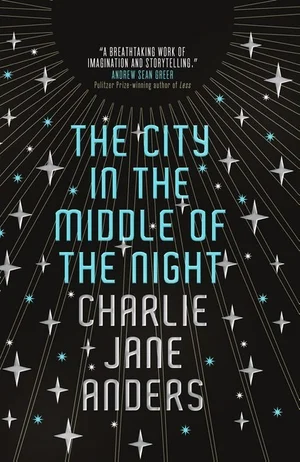 The City in the Middle of the Night by Charlie Jane Anders (Science Fiction, NewSouth Books)
January is a dying planet divided between a permanently frozen darkness on one side, and blazing endless sunshine on the other. Humanity clings to life, spread across two archaic cities built in the sliver of habitable dusk. And living inside the cities, one flush with anarchy and the other buckling under the stricture of the ruling body, is increasingly just as dangerous as the uninhabitable wastelands outside.
Sophie, a student and reluctant revolutionary, is supposed to be dead, after being exiled into the night. Saved only by forming an unusual bond with the enigmatic beasts who roam the ice, Sophie vows to stay hidden from the world, hoping she can heal.
But fate has other plans, and Sophie's ensuing odyssey and the ragtag family she finds will change the entire world