Jock Serong releases new novel based on a shipwreck north of Tasmania in 1797
Port Fairy-based writer Jock Serong is the author of Quota, On the Java Ridge and The Rules of Backyard Cricket. His latest novel, Preservation, is based on a the real-life 1797 wrecking of the Sydney Cove, a ship bound from Calcutta for the newly established colony of Sydney. Angus Dalton reviews.
Three shipwrecked men are discovered by a fishing boat south of the colony of Sydney in 1797. One has been speared through both palms, and another's faced has been bashed in. The third, a Bengali boy, is so weak he drags himself along the sand trailing blood. They have trekked hundreds of kilometres up an undiscovered coast, and with them, they carry what will become one of Australia's most epic post-invasion stories of survival.
Jock Serong began his writing life (after a career as a criminal lawyer) as a surf magazine writer and editor, so it makes sense that Preservation and Serong's 2017 novel, On the Java Ridge, are both about people at the mercy of a violent ocean. I give huge props to anyone who can write about the sea in a unique way, and Serong certainly falls in to this category.
His descriptions of the wrecking of the Sydney Cove, a ship bound from Calcutta that splinters apart on an island north of Tasmania, are thrilling. So too is his depiction of the slaughter of a whale calf by a pod of orcas in cahoots with Indigenous spearmen, as the dumbfounded shipwrecked visitors watch on.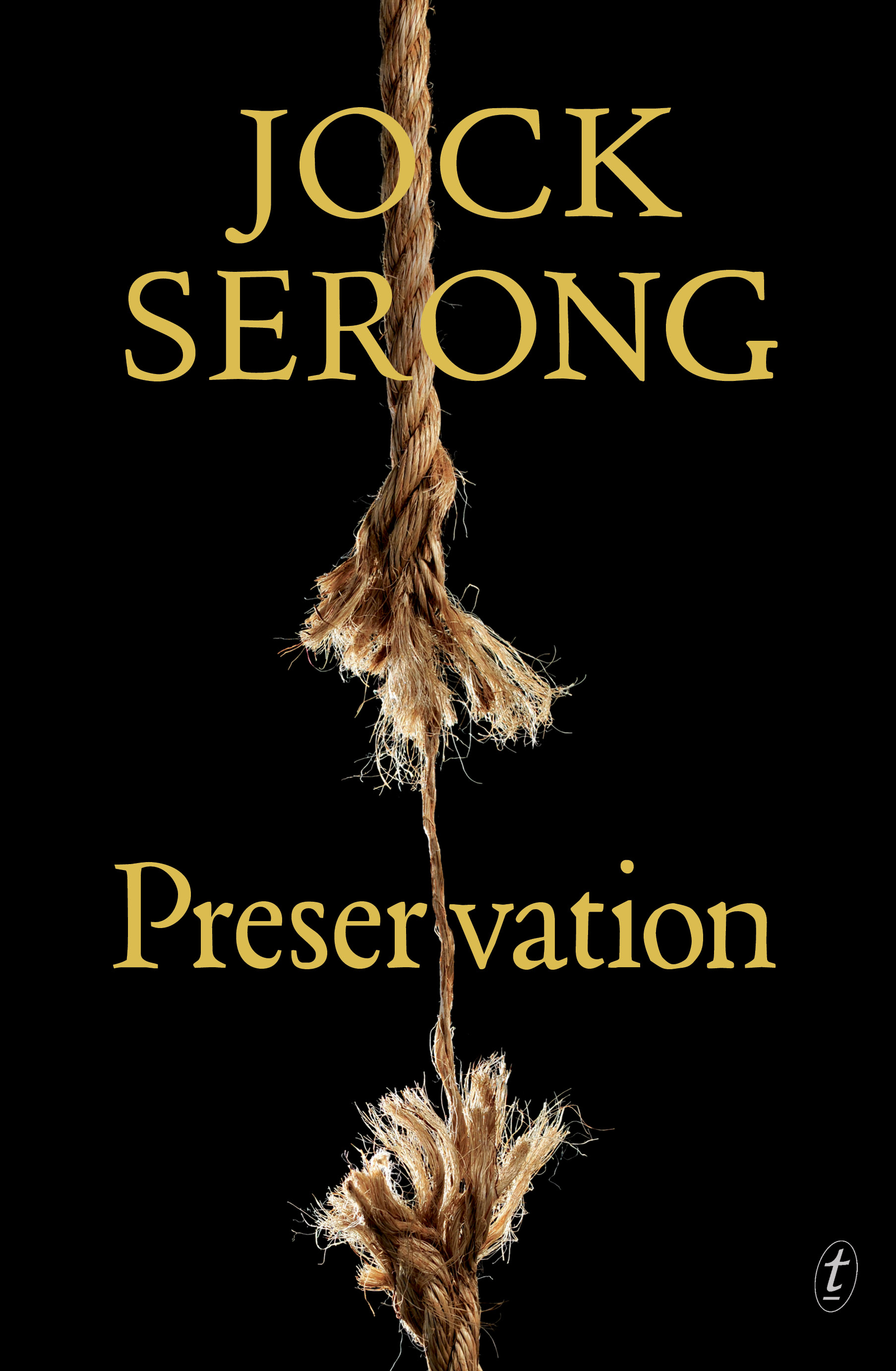 Indeed, as British settlement spreads under the banner of terra nulius up in Sydney, the generosity of Indigenous peoples and their technology – such as bridges built in minutes over estuary rivers – helps the beleaguered colonists survive their northward journey.
But, in this retelling of true events, each man's version of the shipwreck and their subsequent trek to Sydney have small yet troubling discrepancies.
The task of deducing exactly what happened to the survivors falls to Lieutenant Joshua Grayling. The man speared through the hands, William Clark, is gruff yet cooperative, but the other man, a tea merchant named Figge, has a psychopathic charm that makes the Lieutenant's skin crawl. The Bengali boy is mute, but if his testimony is extracted, it could change everything.
This is a riveting and brutal tale driven by a disturbing question posed by Serong to history: what if the wreck of the Sydney Cove was no accident?
Four and a half stars, Text Publishing $29.99