2021 International Booker prize shortlist announced
The 2021 International Booker prize shortlist has been announced, recognising the best internationally published fiction translated into English.
Six novels make up the 2021 shortlist, including two novels originally published in French, two published in Spanish, one in Russian and one in Danish. The 2021 prize was judged by cultural historian Lucy Hughes-Hallett, journalist Alda Edemariam, Booker-shortlisted author Neel Mukherkee, Professor of the History of Slavery Olivette Otele, and poet and translator George Szirtes.
The winner of the prize will be announced 2 June 2021, with the £50,000 prize split between author and translator. In the meantime, check out the shortlist below.
---
At Night All Blood is Black by David Diop, translated from French by Anna Moschovakis (Pushkin Press)
Alfa Ndiaye is a Senegalese man who, never before having left his village, finds himself fighting as a so-called "Chocolat" soldier with the French army during World War I. When his friend Mademba Diop, in the same regiment, is seriously injured in battle, Diop begs Alfa to kill him and spare him the pain of a long and agonizing death in No Man's Land.
Unable to commit this mercy killing, madness creeps into Alfa's mind as he comes to see this refusal as a cruel moment of cowardice. Anxious to avenge the death of his friend and find forgiveness for himself, he begins a macabre ritual: every night he sneaks across enemy lines to find and murder a blue-eyed German soldier, and every night he returns to base, unharmed, with the German's severed hand. At first his comrades look at Alfa's deeds with admiration, but soon rumors begin to circulate that this super soldier isn't a hero, but a sorcerer, a soul-eater. Plans are hatched to get Alfa away from the front, and to separate him from his growing collection of hands, but how does one reason with a demon, and how far will Alfa go to make amends to his dead friend?
The Dangers of Smoking in Bed by Mariana Enríquez, translated from Spanish by Megan McDowell (Granta Books)
Welcome to Buenos Aires, a city thrumming with murderous intentions and morbid desires, where missing children come back from the dead and unearthed bones carry terrible curses. These brilliant, unsettling tales of revenge, witchcraft, fetishes, disappearances and urban madness spill over with women and girls whose dark inclinations will lead them over the edge.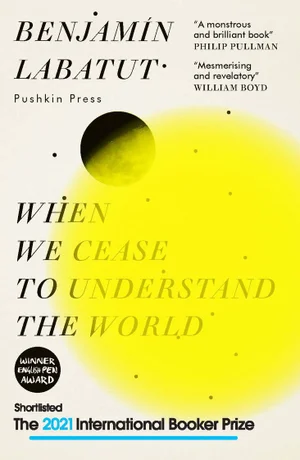 When We Cease to Understand the World by Benjamín Labatut, translated from Spanish by Adrian Nathan West (Pushkin Press)
The great mathematician Alexander Grothendieck tunnels so deeply into abstraction that he tries to cut all ties with the world, terrified of the horror his discoveries might cause. Erwin Schrodinger and Werner Heisenberg battle over the soul of physics after creating two equivalent yet opposed versions of quantum mechanics. Their fight will tear the very fabric of reality, revealing a world stranger than they could have ever imagined.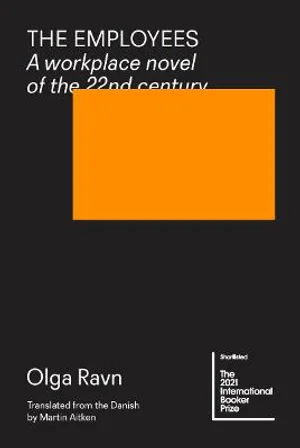 The Employees by Olga Ravn, translated from Danish by Martin Aitken (Lolli Editions)
The near-distant future. Millions of kilometres from Earth.

The crew of the Six-Thousand Ship consists of those who were born, and those who were made. Those who will die, and those who will not. When the ship takes on a number of strange objects from the planet New Discovery, the crew is perplexed to find itself becoming deeply attached to them, and human and humanoid employees alike start aching for the same things: warmth and intimacy. Loved ones who have passed. Shopping and child-rearing. Our shared, far-away Earth, which now only persists in memory.
Gradually, the crew members come to see their work in a new light, and each employee is compelled to ask themselves whether they can carry on as before – and what it means to be truly living.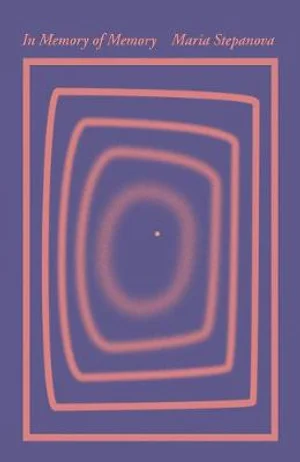 In Memory of Memory by Maria Stepanova, translated from Russian by Sasha Dugdale (Fitzcarraldo Editions)
In dialogue with thinkers like Roland Barthes, W. G. Sebald, Susan Sontag, and Osip Mandelstam, In Memory of Memory is imbued with rare intellectual curiosity and a wonderfully soft-spoken, poetic voice. Dipping into various genres--essay, fiction, memoir, travelogue, and history--Stepanova assembles a vast panorama of ideas and personalities and offers a bold exploration of cultural and personal memory.
The War of the Poor by Éric Vuillard, translated from French by Mark Polizzotti (Pan Macmillan, Picador)
The fight for equality begins in the streets.

The history of inequality is a long and terrible one. And it's not over yet. Short, sharp and devastating, The War of the Poor tells the story of a brutal episode from history, not as well known as tales of other popular uprisings, but one that deserves to be told. Sixteenth-century Europe: the Protestant Reformation takes on the powerful and the privileged. Peasants, the poor living in towns, who are still being promised that equality will be granted to them in heaven, begin to ask themselves: and why not equality now, here on earth?

There follows a violent struggle. Out of this chaos steps Thomas Müntzer: a complex and controversial figure, who sided with neither Martin Luther, nor the Roman Catholic Church. Müntzer addressed the poor directly, encouraging them to ask why a God who apparently loved the poor seemed to be on the side of the rich.

Éric Vuillard tells the story of one man whose terrible and novelesque life casts light on the times in which he lived – a moment when Europe was in flux. As in his blistering look at the build-up to World War II, The Order of the Day, Vuillard here once again takes us behind the scenes at a moment when history was being written.