Here's your must read kids books for NAIDOC Week
NAIDOC Week is held from 3 July – 10 July and celebrates the history and achievements of Aboriginal and Torres Strait Islander people.
This year's theme – 'Get up! Stand up! Show up!' – 'encourages all of us to champion institutional, structural, collaborative, and cooperative change while celebrating those who have already driven and led change in Aboriginal and Torres Strait Islander communities over generations.'
In celebration of NAIDOC Week, Good Reading has compiled a list of books that are grounded in Indigenous history and culture.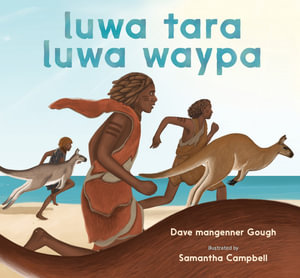 luwa tara luwa waypa
Dave mangenner Gough
Illustrated by Samantha Campbell
Aboriginal Studies Press
niyakara is leaving the village to hunt tara, kangaroo.
On his mind is the chief's daughter, tuminana, who is at the water with the women, collecting shells and working.
But down on the beach, niyakara hears three thuds
... boom boom boom
With rhythmic intensity, luwa tara luwa waypa tells the captivating story of niyakara's journey from boy to man, a story of courage and transformation. Dave mangenner Gough's powerful words and Samantha Campbell's expressive artwork bring to vivid life the ancestral spirit and enduring strength of the palawa people of Tasmania.
This story includes palawa (Tasmanian Aboriginal) language words. The palawa language words are written in lower case.
Age Guide 7+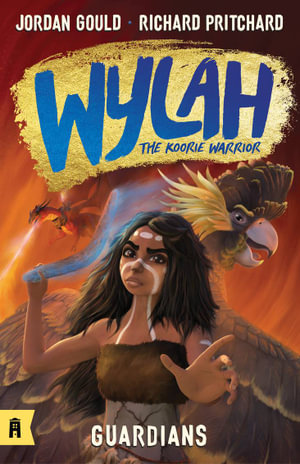 Wylah: The Koorie Warrior
Jordan Gould and Richard Pritchard
Allen & Unwin
Meet Wylah: warrior, hero and friend. Her adventures have been 40,000 years in the making!
Wylah is brave, clever and strong-willed, and all her best friends are giant megafauna animals. But she isn't a warrior. Not yet, anyway.

Then comes the day when her family is stolen by the dragon army, and her life is forever changed. She must find the courage to set out on a journey to save them. What will it take for Wylah to become a warrior, like her Grandmother before her?

Introducing an unforgettable cast of characters, Wylah The Koorie Warrior is a heart-stopping and imaginative adventure, inspired by First Nations history and grounded in culture.
Age Guide 8+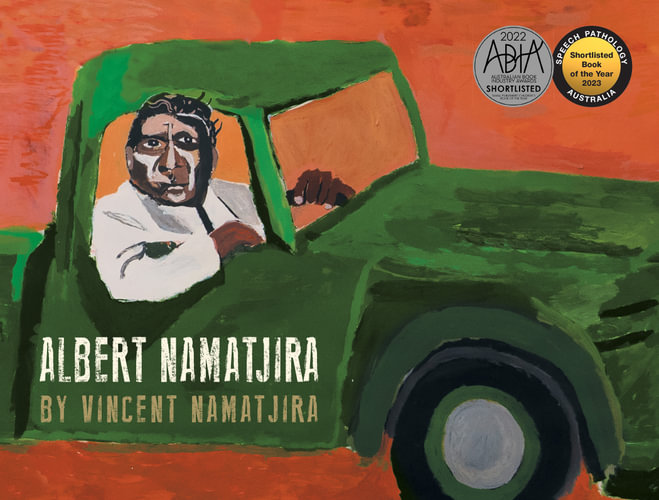 Vincent Namatjira
Magabala Books
Award-winning artist Vincent Namatjira tells the life story of his great-grandfather, Albert Namatjira, one of Australia's most iconic artists.
Vincent's witty and moving paintings are accompanied by evocative text, which records the pivotal moments in Albert's life. In telling his great-grandfather's story, Vincent builds a compelling picture of the times and conditions in which Albert lived and worked, capturing his triumphs and tragedy against a backdrop of social change and historical injustices.
This poignant children's book provides an important tool for discussion about Australia's art history, and a launching pad for exploration of the key moments in Australia's Aboriginal Rights movement.
Age Guide 6+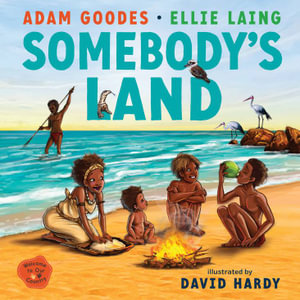 Somebody's Land: Welcome To Our Country
Adam Goodes and Ellie Laing
Illustrated by David Hardy
Allen & Unwin
An accessible picture book for young children that introduces First Nations history and the term 'terra nullius' to a general audience.
For thousands and thousands of years,
Aboriginal people lived in the land we call Australia.

The land was where people
built their homes,
played in the sun,
and sat together to tell stories.

When the white people came,
they called the land
Terra Nullius.
They said it was nobody's land.
But it was somebody's land.

Somebody's Land is an invitation to connect with First Nations culture, to acknowledge the hurt of the past, and to join together as one community with a precious shared history as old as time.
Age Guide 4+
Ceremony: Welcome to Our Country: Book 2
Adam Goodes and Ellie Laing
Illustrated by David Hardy
Allen & Unwin
A joyful celebration of family and culture, the Welcome to Our Country series introduces First Nations history to children.
Welcome, children!
Nangga! Nangga! Yakarti!
Tonight will be our Ceremony.

Our family gathers as the fire burns.
The smoke rises up as we take it in turns . . .
Then clapsticks tap - one, two, three -
but a stick is missing! Where could it be?

Joyful and full of fun, Ceremony invites you to celebrate the rich traditions of dance, family, community and caring for Country from the world's oldest continuous culture.
Age Guide 4+