Chloe Hooper's investigation into arson and the Black Saturday bushfires
Ten years ago today, Australia's deadliest firestorm tore across Victoria. In The Arsonist: A mind on fire, Chloe Hooper retells the story of Black Saturday bushfires from all angles and investigates the trial of firebug Brendan Sokaluk. Emma Harvey reviews the book and asks the author about her experience with the fires.
On 7 September, 2009, hundreds of bushfires tore across Victoria, killing 173 people, injuring 114, and destroying 300 000 hectares of bushland, plantation and private property. The day became known as the Black Saturday fires, the worst in Australia's recorded history, a scar on our national consciousness. Of the almost 400 individual fires that burned that day, it is estimated that five them were deliberately lit by arsonists. Prime Minister at the time, Kevin Rudd, spoke on behalf of many angry and bewildered Australians when he called these fires 'mass murder'.
Despite the egregious nature of such a crime, it is estimated that only one per cent of bushfire arsonists are ever caught and convicted. In her second non-fiction book since her award-winning The Tall Man, author and journalist Chloe Hooper takes us inside the hunt for the fire-bug responsible for igniting two fires in the Latrobe Valley and killing ten people. The Arsonist is a captivating and multi-layered retelling of Black Saturday through the eyes of those who were there, as well as the subsequent investigation and trial of firebug Brendan Sokaluk.
Sokaluk isan instant suspect for investigators. Multiple witnesses place him at the scene of the fire's lighting, and many more report his unusual behaviour while the fires ravaged the landscape – Sokaluk sat on his roof and watched the blaze, and was spotted calmly walking his dog through the thick smoke. Police act quickly and smoothly, gathering evidence and apprehending Sokaluk, before he has time to corroborate his story, and before town vigilantes step in.
The book switches between the point of view of police and prosecutors, and the lawyers defending Sokaluk. The Victorian Police suspect he is a serial fire-lighter, possibly even overplaying his mental incompetence during interviews and interrogations. The defence lawyers believe that his autism and poor verbal comprehension have led him to be ostracised and misunderstood. Hooper doesn't dramatise these questions of culpability, or pit opinions against each other.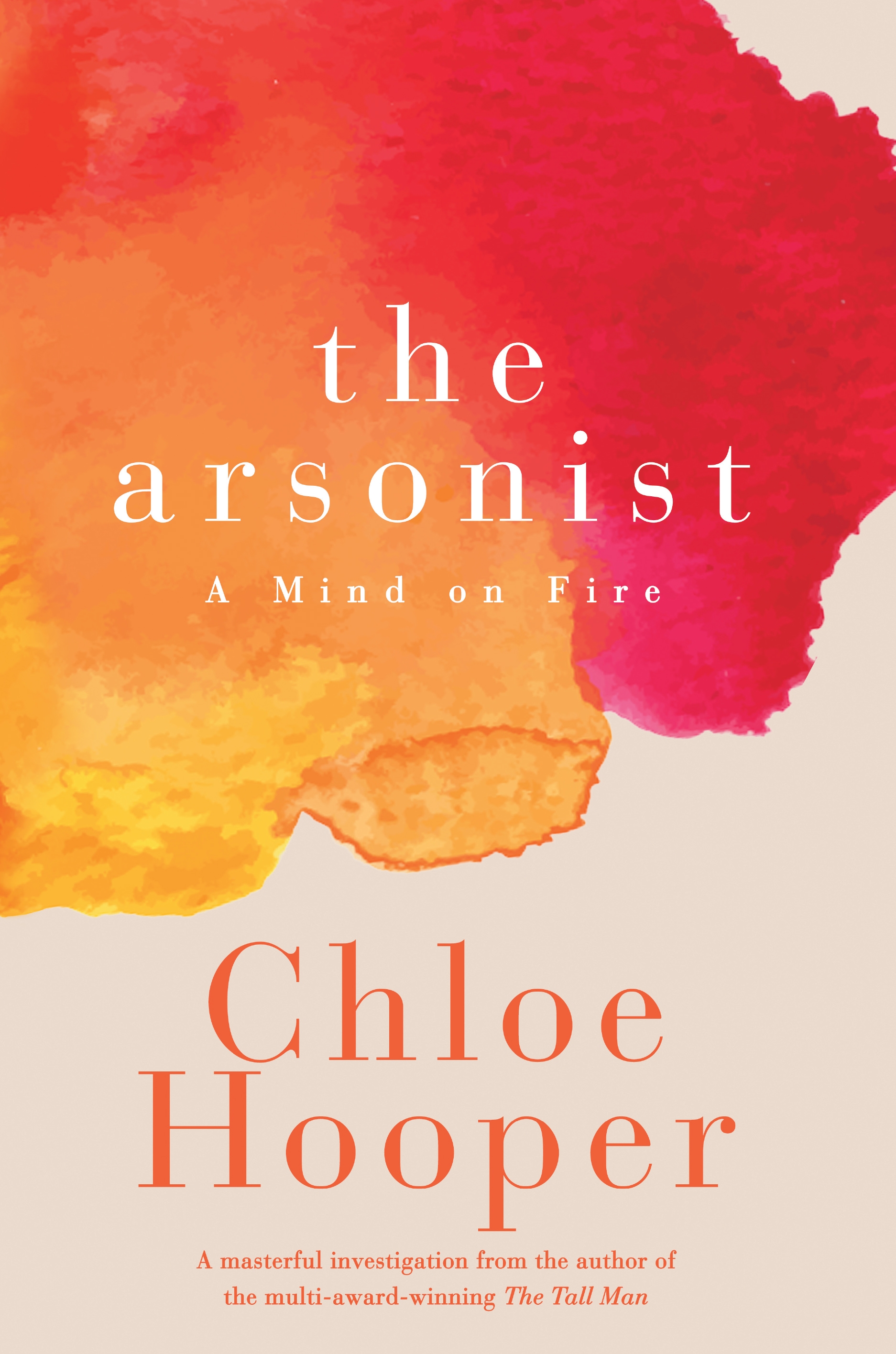 Rather, the different perspectives add nuance to an issue and a man that we are so eager to deem 'monster'. Hooper writes with sensitivity and fairness, and those involved are portrayed as professional, hardworking men and women carrying the expectations of a community on their shoulders, searching for some measure of justice.
The Arsonist is written in an immersive, narrative style, reminiscent of Truman Capote. Hooper herself isn't present, but her comprehensive, meticulous research hums quietly below the surface, allowing her to recreate moments and interactions with incredible detail. Hooper spoke to residents who survived the fires, spent time with victims' families, detectives and lawyers. As much as this book is a mystery unfolding, it is also a heartbreaking ode to those who died, the furious and noble fight of firefighters, police and townspeople, and the broken homes and communities left behind.
In The Arsonist, Hooper has achieved a book with both the pace of a thriller, and the attentive, at times poetic, exploration of the powerful environmental and social phenomena that shape our lives.