Australian Book Industry Awards announce 2021 winners
The winners of the 2021 ABIA awards have been announced, recognising the efforts of authors, publishers and bookshops in bringing Australian books to readers.
The ABIAs are chosen by the ABIA Academy consisting of 200 industry professionals, before being narrowed down to a shortlist. Then, the winners are chosen by ABIA judging panels.
Watch last night's live event, and then check out the list of winners, below.
---
Book of the Year and General Non Fiction Book of the Year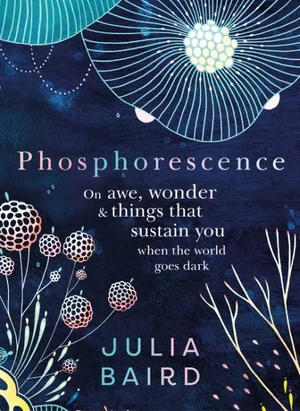 Phosphorescence by Julia Baird (HarperCollins)

Over the last decade, we have become better at knowing what brings us contentment, well-being and joy. We know, for example, that there are a few core truths to science of happiness. We know that being kind and altruistic makes us happy, that turning off devices, talking to people, forging relationships, living with meaning and delving into the concerns of others offer our best chance at achieving happiness. But how do we retain happiness? It often slips out of our hands as quickly as we find it. So, when we are exposed to, or learn, good things, how do we continue to burn with them?

And more than that, when our world goes dark, when we're overwhelmed by illness or heartbreak, loss or pain, how do we survive, stay alive or even bloom? In the muck and grit of a daily existence full of disappointments and a disturbing lack of control over many of the things that matter most - finite relationships, fragile health, fraying economies, a planet in peril - how do we find, nurture and carry our own inner, living light - a light to ward off the darkness?
Literary Fiction Book of the Year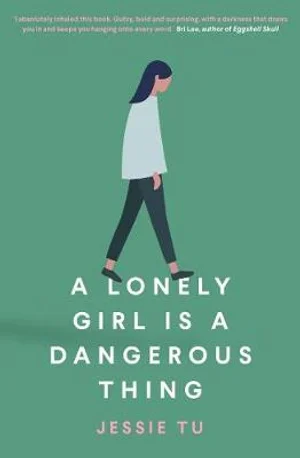 A Lonely Girl is a Dangerous Thing by Jessie Tu (Allen & Unwin)

Jena Lin plays the violin. She was once a child prodigy and now uses sex to fill the void left by fame. She's struggling a little. Her professional life comprises rehearsals, concerts, auditions and relentless practice; her personal life is spent managing the demands of her strict family and creative friends, and hooking up. And then she meets Mark - much older and worldly-wise - who consumes her. But at what cost to her dreams?

When Jena is awarded an internship with the New York Philharmonic, she thinks the life she has dreamed of is about to begin. But when Trump is elected, New York changes irrevocably and Jena along with it. Is the dream over? As Jena's life takes on echoes of Frances Ha, her favourite film, crucial truths are gradually revealed to her.

A Lonely Girl is a Dangerous Thing explores female desire and the consequences of wanting too much and never getting it. It is about the awkwardness and pain of being human in an increasingly dislocated world - and how, in spite of all this, we still try to become the person we want to be.
Audiobook of the Year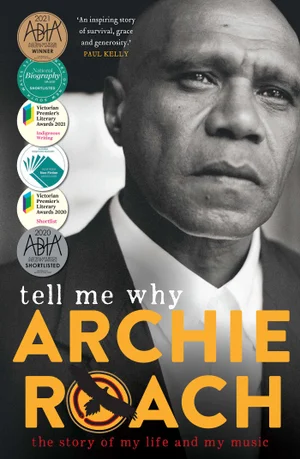 Tell Me Why: The story of my life and my music by Archie Roach (Simon & Schuster)
Not many have lived as many lives as Archie Roach – stolen child, seeker, teenage alcoholic, lover, father, musical and lyrical genius, and leader – but it took him almost a lifetime to find out who he really was.

Roach was only two years old when he was forcibly removed from his family. Brought up by a series of foster parents until his early teens, his world imploded when he received a letter that spoke of a life he had no memory of.

In this intimate, moving and often shocking memoir, Archie's story is an extraordinary odyssey through love and heartbreak, family and community, survival and renewal – and the healing power of music. Overcoming enormous odds to find his story and his people, Archie voices the joy, pain and hope he found on his path through song to become the legendary singer-songwriter and storyteller that he is today – beloved by fans worldwide.
Matt Richell Award for New Writer of the Year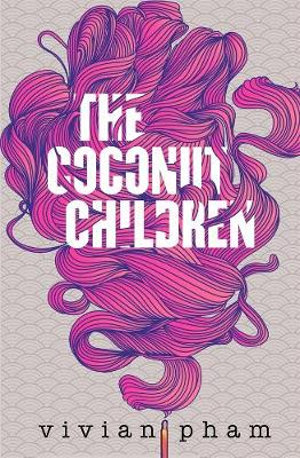 The Coconut Children by Vivian Pham (Penguin Random House)
Life in a troubled neighbourhood demands too much too young. But Sonny wouldn't really know.

Watching the world from her bedroom window, she exists only in second-hand romance novels and falls for any fast-food employee who happens to spare her a glance.

Everything changes with the return of Vince, a boy who became a legend after he was hauled away in handcuffs at fourteen.

Sonny and Vince used to be childhood friends. But with all that happened in-between, childhood seems so long ago. It will take two years of juvie, an inebriated grandmother and a porn stash for them to meet again.
Biography Book of the Year
The Happiest Man on Earth by Eddie Jaku (Pan Macmillan)

Eddie Jaku always considered himself a German first, a Jew second. He was proud of his country. But all of that changed in November 1938, when he was beaten, arrested and taken to a concentration camp.

Over the next seven years, Eddie faced unimaginable horrors every day, first in Buchenwald, then in Auschwitz, then on a Nazi death march. He lost family, friends, his country.

Because he survived, Eddie made the vow to smile every day. He pays tribute to those who were lost by telling his story, sharing his wisdom and living his best possible life. He now believes he is the 'happiest man on earth'.
Small Publisher's Children's Book of the Year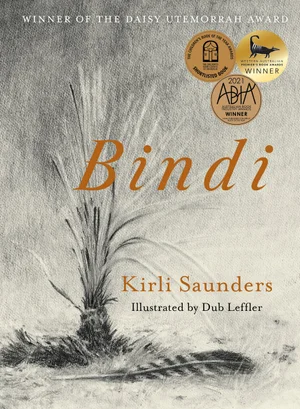 Bindi by Kirli Saunders, Illustrated by Dub Leffler (Magabala Books)

Meet 11-year-old Bindi. She's not really into maths but LOVES art class and playing hockey. Her absolute FAVOURITE thing is adventuring outside with friends or her horse, Nell.

A new year starts like normal—school, family, hockey, dancing. But this year hasn't gone to plan! There's a big art assignment, a drought, a broken wrist AND the biggest bushfires her town has ever seen!

Bindi is a verse novel for mid-upper primary students. Written 'for those who plant trees', Bindi explores climate, bushfires, and healing. Written from the point of view of 11-year-old, Bindi and her friends on Gundungurra Country.
Small Publisher's Adult Book of the Year
The Animals in that Country by Laura Jean McKay (Scribe)
Hard-drinking, foul-mouthed, and allergic to bullshit, Jean is not your usual grandma. She's never been good at getting on with other humans, apart from her beloved granddaughter, Kimberly. Instead, she surrounds herself with animals, working as a guide in an outback wildlife park. And although Jean talks to all her charges, she has a particular soft spot for a young dingo called Sue.

As disturbing news arrives of a pandemic sweeping the country, Jean realises this is no ordinary flu- its chief symptom is that its victims begin to understand the language of animals - first mammals, then birds and insects, too. As the flu progresses, the unstoppable voices become overwhelming, and many people begin to lose their minds, including Jean's infected son, Lee. When he takes off with Kimberly, heading south, Jean feels the pull to follow her kin.

Setting off on their trail, with Sue the dingo riding shotgun, they find themselves in a stark, strange world in which the animal apocalypse has only further isolated people from other species. Bold, exhilarating, and wholly original, The Animals in That Country asks what would happen, for better or worse, if we finally understood what animals were saying.
General Fiction Book of the Year
The Dictionary of Lost Words by Pip Williams (Affirm Press)
Esme is born into a world of words. Motherless and irrepressibly curious, she spends her childhood in the 'Scriptorium', a garden shed in Oxford where her father and a team of dedicated lexicographers are collecting words for the very first Oxford English Dictionary. Esme's place is beneath the sorting table, unseen and unheard. One day a slip of paper containing the word 'bondmaid' flutters to the floor. Esme rescues the slip and stashes it in an old wooden case that belongs to her friend, Lizzie, a young servant in the big house. Esme begins to collect other words from the Scriptorium that are misplaced, discarded or have been neglected by the dictionary men. They help her make sense of the world.

Over time, Esme realises that some words are considered more important than others, and that words and meanings relating to women's experiences often go unrecorded. While she dedicates her life to the Oxford English Dictionary, secretly, she begins to collect words for another dictionary: The Dictionary of Lost Words.

Set when the women's suffrage movement was at its height and the Great War loomed, The Dictionary of Lost Words reveals a lost narrative, hidden between the lines of a history written by men.

Book of the Year for Older Children
The Left-Handed Booksellers of London by Garth Nix (Allen & Unwin)
This new fantasy adventure set in 1980s London follows one girl's quest to find her father, leading her to a secret society of magical fighting booksellers who police the mythical Old World when it disastrously intrudes into the modern world. Eighteen-year-old art student Susan Arkshaw arrives in London in search of her father. But before she can question crime boss Frank Thringley he's turned to dust by the prick of a silver hatpin in the hands of the outrageously attractive Merlin.
Merlin is one of the youngest members of a secret society of booksellers with magical powers who police the mythic Old World wherever it impinges on the New World - in addition to running several bookshops, of course! Merlin also has a quest of his own: to find the Old World entity who arranged the murder of his mother. Their investigations attract attention from enemies of the Old and New Worlds. Soon they become involved in an even more urgent task to recover the grail that is the source of the left-handed booksellers' power before it is used to destroy the booksellers and rouse the hordes of the mythic past. As the search for the grail becomes strangely intertwined with both their quests, they start to wonder… Is Susan's long-lost father a bookseller, or something altogether more mysterious?
Book of the Year for Younger Children
The Grandest Bookshop in the World by Amelia Mellor (Affirm Press)

Pearl and Vally Cole live in a bookshop. And not just any bookshop. In 1893, Cole's Book Arcade in Melbourne is the grandest bookshop in the world, brimming with every curiosity imaginable. Each day brings fresh delights for the siblings: voice-changing sweets, talking parrots, a new story written just for them by their eccentric father.When Pearl and Vally learn that Pa has risked the Arcade - and himself - in a shocking deal with the mysterious Obscurosmith, the siblings hatch a plan.
Soon they are swept into a dangerous game with impossibly high stakes: defeat seven challenges by the stroke of midnight and both the Arcade and their father will be restored. But if they fail Pearl and Vally won't just lose Pa - they'll forget that he and the Arcade ever existed.
Illustrated Book of the Year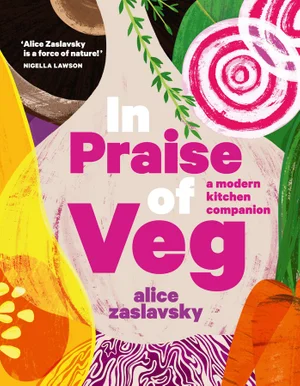 In Praise of Veg by Alice Zaslavsky (Murdoch Books)

In this comprehensive and fully illustrated kitchen companion, food writer and presenter Alice Zaslavsky profiles 50 favourite vegetable varieties, offering 150+ recipes reflective of both tradition and modernity, just as all good cooking should be. Uniquely organised by colour and filled with countless tips on flavour combinations, rule-of-thumb buying/storing/cooking methods, shortcuts, and veg wisdom from over 50 of the world's top chefs, In Praise of Veg will help beginners and avid cooks alike turn a bag of yawns or a produce-box surprise into a knock-out meal.
International Book of the Year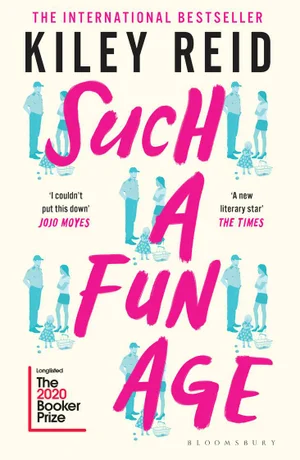 Such a Fun Age by Kiley Reid (Bloomsbury)

When Emira is apprehended at a supermarket for 'kidnapping' the white child she's actually babysitting, it sets off an explosive chain of events. Her employer Alix, a feminist blogger with the best of intentions, resolves to make things right.

But Emira herself is aimless, broke and wary of Alix's desire to help. When a surprising connection emerges between the two women, it sends them on a crash course that will upend everything they think they know – about themselves, each other, and the messy dynamics of privilege.
Children's Picture Book of the Year
Our Home, Our Heartbeat by Adam Briggs, Illustrated by Kate Moon and Rachae Sarra (Hardie Grant Children's Publishing)
Adapted from Briggs' celebrated song 'The Children Came Back', Our Home, Our Heartbeat is a celebration of past and present Indigenous legends, as well as emerging generations, and at its heart honours the oldest continuous culture on earth.