Meet Author
Maddy Proud is a professional netballer currently playing for the NSW Swifts. At the age of 16 she was the youngest player ever contracted in the Trans-Tasman ANZ Championships. Here she tells us about her recent release Grace on the Court and how she herself became a netball nerd like Grace.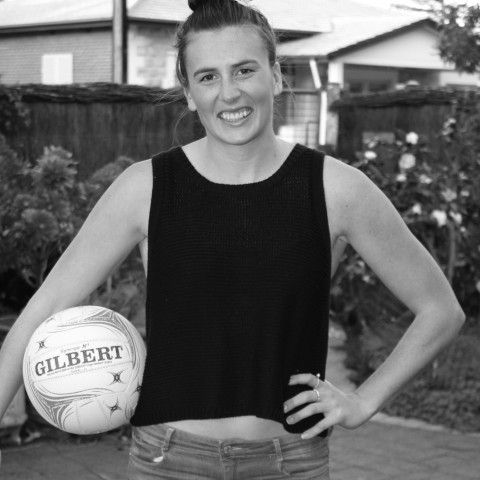 At what age did you start playing netball?
I started playing when I was only four years old. I participated in training camps and competitions and started playing competitively as soon as I was old enough (6). I was a huge tomboy growing up so played as many sports as I could but netball was always the sport I loved the most.
How often do you train?
At the moment we are in pre-season so we train Monday-Friday. We do 2-3 sessions on Monday/Wednesday/Friday and 2 sessions on Tuesday/Thursday. These sessions include weights, conditioning, skills and then other team-based activities like player analysis, nutrition and psychology.
Do you have any practice tips?
To always have fun and give 100%. The day I stop enjoying playing netball will be the day I stop playing. You've always got to give everything you've got in every situation whether it be training, a trial match, or a real game. It's the hard work you do behind the scenes that really counts.
What do you like most about writing books?
I love that when you're reading a book, you get transported to a different place. When writing Grace on the Court, I became immersed in the characters and their lives and felt like I really knew them. It's amazing to think that other people are going to be reading a story that came from my imagination.
What do you hope we'd like most about your books?
I hope that you can connect with the characters and their lives. I hope that you can draw comparisons with your own lives and relate to the story and what they are going through. But mostly, I hope you can be transported to another place and love where it takes you.
Who inspires you?
A lot of people for many different reasons. My parents, for giving my brothers and I such an amazing childhood and life, and for opportunities they have created for us. Rodger Federer, for being so gracious and humble throughout his success. And Justin Bieber, for coming from absolutely nothing and becoming the biggest superstar on earth.
Grace on the Court is published by Black Inc. Books, rrp $12.50.