Carrie Cox
"I know how easy it is to rage against the machine while sitting in your car on Parramatta Road."
Carrie Cox is a journalist and the author of two books, Coal, Crisis, Challenge and You Take the High Road and I'll Take the Bus, a memoir in which she 'heroically reclaims the sullied reputation of mediocrity'. For a decade she wrote her satirical column Carrie On for various newspapers.
Her first novel, Afternoons with Harvey Beam, imagines a once top-ranking talkback king who's starting to lose his on-air mojo. Here Carrie tells us about her gravitation towards radio, her shock-jock character (who's a little less ranty and right-wing than the real-life counterparts that might come to mind) and the reader who mistook her novel for a biography.
After a long career in journalism and two non-fiction books, what inspired your foray into fiction?
The foray was inspired a very long time ago – it just hadn't been executed! In childhood I found fiction to be a wonderful, heady escape from all the real-world stuff I didn't understand; in adulthood it was my escape from a career spent reporting the truth. So I've always imagined writing a novel that would one day be plucked off a library shelf out of curiosity by a keen reader not unlike myself, but it took a bloody long time to actually get started.
I've got all the usual excuses – raising kids, work, amassing some life experience – but honestly I just don't know where the last 20 years disappeared to. A heartbeat ago I had a crush on the 15-year-old boy across the road. Now I'm following menopause groups on Facebook. At least, through Harvey, I got there eventually.
In what ways has your experience in Australian media influenced the writing of Afternoons with Harvey Beam?
At uni I was groomed for a career in radio – it was definitely my forte – and I love radio as a medium and am a huge consumer of it, but I've never actually worked in it. I fell right into print and that became my path; newspapers, magazines and now online.

I guess in creating a main character who works in radio, I was opting for a profession that I like and understand, but is at arm's length. If my character worked in print, I'd be telling home truths and real accounts way too readily. I wanted to be a step removed. That said, I have many friends who work in radio and I guess I'm a bowerbird of their professional lives.
How did the character of Harvey Beam take shape?
It started from the name, Harvey Beam. I know that sounds odd, but know that I'm also a journalist who can't write a single word of a story until I have the opening line, the lead, in my head. Once I have that, it all flows pretty quickly.
In my mind Harvey grew quickly around his name – it became more easily to picture him, to imagine his conversations, how his colleagues and listeners would regard 'Beam'. The character took shape through the writing process itself – he wasn't fully formed when I started, though he formed pretty quickly. But it wasn't only when I was writing that Beam developed. He popped up in my dreams and thoughts for a good couple of years. He felt very real to me, like an old friend. He still does.
Was Beam's character based on any of Australia's top shock-jocks? What do you make of our love/hate relationship with talkback?
Having previously lived in Sydney for five years, I've listened to lots of primetime talkback (and did a scholarship at 2UE during my uni days) so I've heard and also met most of the big radio names at the top of their reign. I know how easy it is to rage against the machine while sitting in your car on Parramatta Road. The conservative voices tend to burn the loudest and attract the moths, but Harvey Beam is no Alan Jones or John Laws. He's a little more socially progressive in his views and also less ranty (he leaves the vitriol to his listeners). He starts out as someone driven by ego, which seems synonymous with the territory, but becomes more 'human' with age and experience.
"A line drawn between my favourite books over the years would look like the trail of a literary drunk."
So maybe this is why Harvey Beam truly is fictional: he's a shock-jock that doesn't shock for the sake of it. He's a little more evolved. Perhaps his sensitivities were always going to be his downfall.
What attracts you to satirical writing?
On the one hand, I gravitate to books that help me better understand myself, better understand this gig called life. But that quickly becomes painful and so I look for comic relief. That's always been my pattern in life: tempering difficulty with a laugh, keeping a foot in each camp. In the worst possible situations, I will be that person who tries to break the mood with a wry observation or terrible attempt at wordplay. I'm not proud of this. Occasionally it's successful.
Also, for as long as I can remember I've enjoyed any kind of popular culture that takes the piss. If we go way back, I'm talking The Two Ronnies, Kenny Everett, Mad magazine, Flying High, Drop The Dead Donkey. I think I inherited most of these interests from my father. In later years I became a fan of The Chaser and Hollowmen. I had a meeting with a government department recently about a feature article I had to write and was instructed to "talk to the Minister without, you know, talking to the Minister. So let him say stuff without actually saying anything. Can you do that? And be sure to write in your own style … but can we check everything first?" I replied: "Are we in an episode of Utopia?" Finally I think Steve Hely's 2009 book How I Became A Famous Novelist is still one of the most enjoyable pieces of satire I've ever read.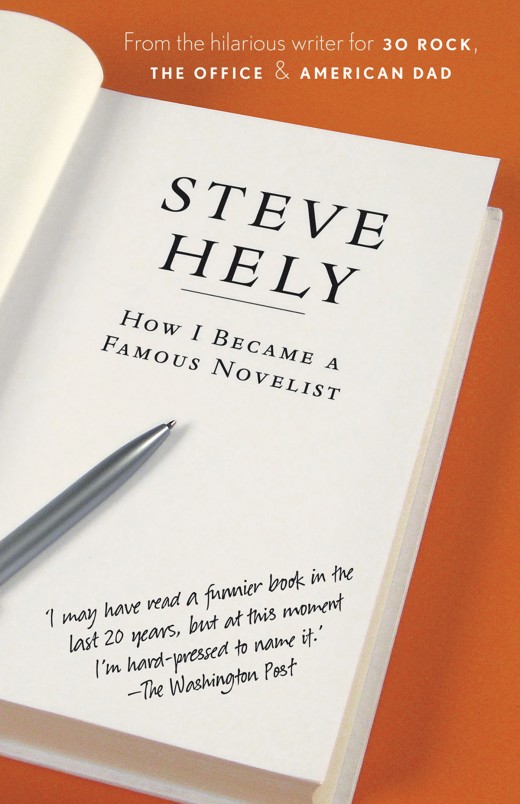 Can you tell us about the recent encounter you had with a reader who mistook your book for non-fiction?
I was at an event in Perth hosted by Fremantle Press at which there were many people, philanthropic supporters of the publishing house, who had read advance copies of my book. One salty fellow was really keen to discuss Harvey Beam in greater detail.
"I think you actually missed the opportunity to better explore Harvey's background in advertising," he said. I thought, oh, he's playing a little character-exploration game – this is interesting. And so I waded on in. I talked about Harvey's supposed advertising career backstory and past relationships. But after a while of this, he started to look a little unsure and I started to feel the same. Had I not played the game right?
Finally he says, "So where does Harvey live now?" and I thought he was effectively asking what the follow-up book would be about. I didn't have an answer for this, so I sort of smiled weakly, pointed to my head and said "He's living up here". A long and awkward silence ensued, after which the fellow turns to his female companion and says "What the fuck? Is this fiction?"
It turns out Harvey Beam is the name of a real guy, a former advertising professional of the John Singleton mould, who worked in Perth for many years and was quite the character – someone clearly worthy of a biography. I Googled him like mad when I got home that evening but found that is professional history was largely pre-internet. A number of people have since told me they think he passed away a few years ago.
Anyway, that conversation and the fellow's personal-assault moment of realisation still makes me smile.
What are your tastes as a reader? Are there any books or authors in particular that have impressed you recently?
I love good character novels; I'm not much of a 'genre' reader. A line drawn between my favourite books over the years would look like the trail of a literary drunk.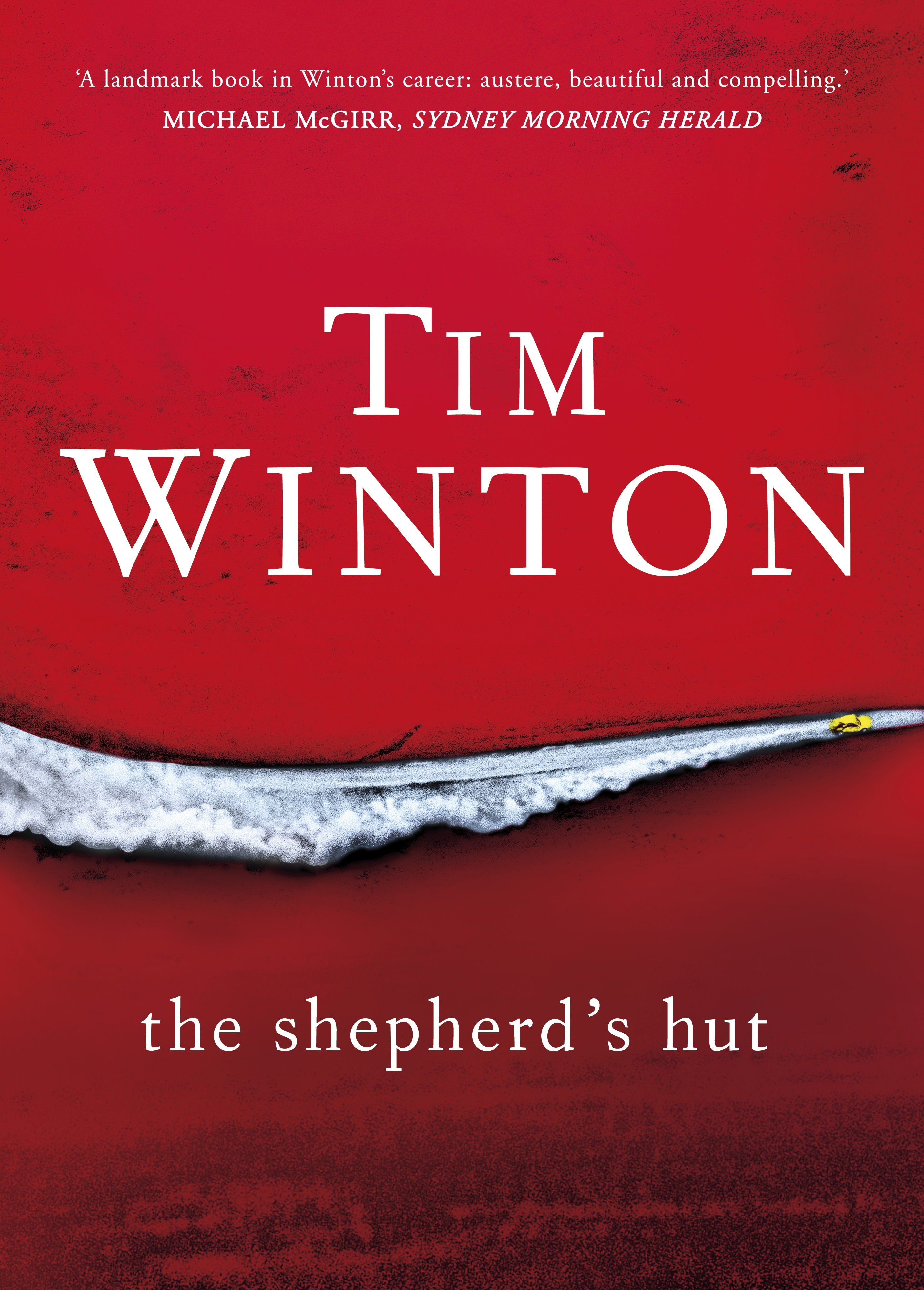 My favourite book ever remains A Tree Grows in Brooklyn by Betty Smith, closely followed by The Grapes of Wrath and Middlemarch. In the past few years my standouts have been The Book of Emmett (Deborah Forster), The Eye of The Sheep (Sofie Laguna), Off The Record (Craig Sherborne), Stillways (Steve Bisley), Stoner (John Williams), The Gathering (Anne Enright), The Watchtower (Elizabeth Harrower), Commonwealth (Ann Patchet), Eleanor Oliphant is Completely Fine (Gail Honeyman) and I've just finished The Shepherd's Hut (Tim Winton). I would read Tim Winton's grocery lists.
Afternoons with Harvey Beam by Carrie Cox is published by Fremantle Press, rrp $19.95. Carrie will be a guest at the Fremantle Press City of Melville Great Big Book Club Tea Party on Sunday 21 October 2018.