Book Club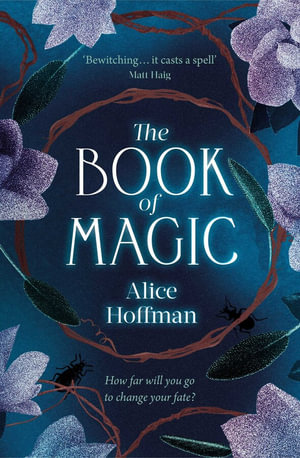 We've chosen The Book of Magic by Alice Hoffman as our book club pick this month. It's the final book in the beloved 'Practical Magic' series and follows the Owens family as they continue to navigate their curse.

For centuries, the Owens family has been cursed in matters of love. When beloved aunt Jet Owens hears the sound of the deathwatch beetle, she knows that it is a signal. She has finally discovered the secret to breaking the curse, but time is running out. She has only seven days to live.
Unaware of the family's witchcraft lineage and all it entails, one of the young sisters of the new Owens generation has fallen in love. As the curse strikes once again, her love's fate hangs in the balance, spurring three generations of Owens to venture back to where it all began and use their gifts to break the spell that has marked all their lives.
But doing so threatens to destroy everything the family has fought so hard to protect. How much will they give up for the greatest gift of all?
The Book of Magic is a breathtaking conclusion to the beloved 'Practical Magic' series.

ABOUT THE AUTHOR
Alice Hoffman is the US author of over 30 novels, three books of short fiction and eight children's and young adult books. Her most notable works of fiction include books from her much beloved 'Practical Magic' series: Practical Magic, The Rules of Magic, Magic Lessons, and the fourth and final novel in the series, The Book of Magic. Many of her books fall into the genre of magical realism and contain elements of magic, irony, and non-standard relationships.
The Book of Magic by Alice Hoffman is Published by Simon & Schuster