The Woman Who Fooled the World - and the Journalists Who Exposed Her
Blogger Belle Gibson garned international book deals and hundreds of thousands of followers when she duped the world into believing that she'd healed her brain tumour with a healthy diet. In 2015, two journalists brought it all crashing down around her ears. In their new book, The Woman Who Fooled the World: Belle Gibson's Cancer Con, Beau Donelly and Nick Toscano write how they uncovered one of the most successful and shocking frauds in recent years and skewer the money-hungry wellness industry. As Benjamin Law writes, their book will 'restore your faith in journalism's ability to uncover the truth and expose it to light'.
When did your suspicions about Belle Gibson arise?
We first heard about Belle Gibson in early 2015, when a colleague told us there was a rumour going around about a wellness blogger in Melbourne who had built an empire off the back of claims she'd beaten terminal brain cancer with a healthy diet. The colleague, had heard Gibson didn't have cancer at all. The story piqued out interest but like many tips that come into newsrooms it sounded far-fetched. Stories like this are almost impossible to prove. At first, we didn't bother chasing up the lead. We were both busy with other stories and the daily demands of the newsroom. It was only because our colleague kept following up that we started looking into Gibson.
How long did the research process on this project take before you broke the news?
We made contact with a friend of Gibson's – a young woman who was convinced her whole story was made up. She said she'd confronted Gibson a few months earlier and wasn't satisfied that she was telling the truth about her diagnosis. The friend also told us that Gibson's boyfriend had confided in her that he also believed she was lying. We pulled everything about Belle Gibson that was on the public record - transcripts of interviews, newspaper clippings, magazine articles. We were immediately struck by how vague and inconsistent her statements had been.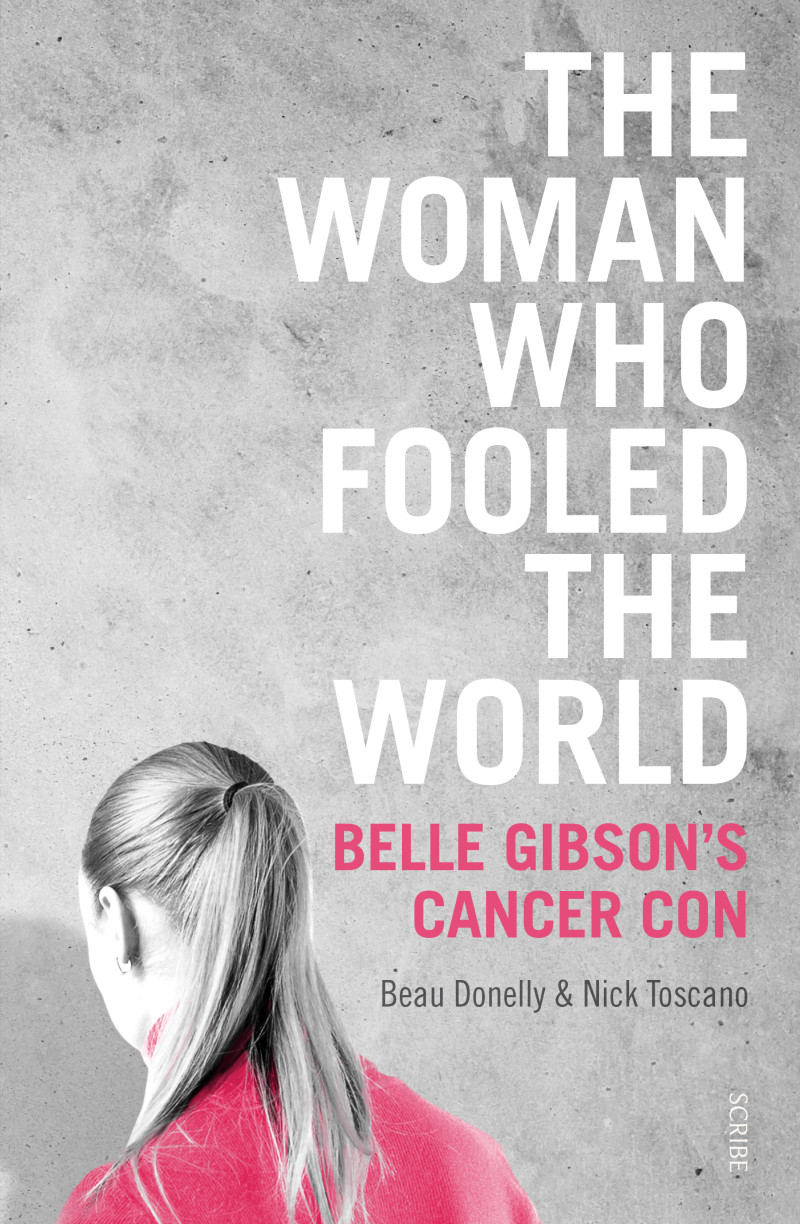 And then we hit the phones. Before long, we had a group of people in Gibson's inner circle saying the same thing – they all doubted her miraculous story of survival. But this wasn't enough to run a story in the newspaper. We were faced with a major hurdle: how do you prove someone doesn't have cancer? What if she had a benign tumour? What if all her friends (none who were prepared to be named in an article) were wrong?
It was like trying to prove a negative. We went back to the public statements Gibson had made. We figured that if she was lying about having cancer she had probably lied about other things, too. The obvious place to start looking was her claims of large scale philanthropy. Gibson had said she'd donated thousands of dollars to charities in Australia and overseas, and she'd named the charities in her online fundraising appeals. It was a simple process of calling the charities and asking if they'd received the pledged donations.
Their answer was unanimous: not only had they never received the money, most hadn't heard of a woman by the name of Belle Gibson. We knew if we ran this story questions would quickly be asked about her other claims, names they cancer diagnoses. Within hours of publishing details of the charity fraud, Gibson's followers and the public began demanding answers on social media. Within about 30 minutes the focus turned to her story of cancer survival. The horse had bolted.
Is there a part of Gibson's story that you find to be the most shocking?
The most troubling part of this story is the harm that was inflicted on people with cancer. We were inundated with emails and phone calls in the days after our first stories were published, many of whom were from people who had had personal experiences with cancer.
They were equally horrified that someone would fake having cancer for personal gain, and by Gibson's dangerous messages about the disease, which offered false hope to the desperate and the dying. When it came to writing the book, this theme was ever-present. The cancer specialists we spoke to were scathing of people like Belle Gibson, who peddle miracle cures to the most vulnerable people in our community. Her former fans were even less forgiving.
Why do you think she was able to fool so many people for so long?
When someone says they have terminal brain cancer – or any cancer, for that matter – we take them at their word. Most people assume they're being told the truth: it's not the sort of thing you ask them to prove. The problem with this case, and any others involving claims of a miracle cure to a terminal illness, is that we have to ask. When a person makes such extreme claims that fly in the face of everything we know about cancer and its treatments we shouldn't be afraid to ask the difficult questions.
"If these corporations had carried out even a shred of due diligence, Belle Gibson would not have had the global reach she did."
In this case, there was a monumental failure. A failure by Gibson's business associates and the so-called 'wellness' advocates who endorsed her, by journalists and the media more broadly. The biggest failure, in our opinion, lands at the door of two of the world's biggest companies, Apple and Penguin. If these corporations had carried out even a shred of due diligence, Belle Gibson would not have had the global reach she did. One thing that is clear from this case is that we, as a society, seem desperate to believe in miracle cures, that one in a million story of survival.
What do you think needs to change to protect people from being taken advantage of in the way that Belle Gibson did?
Broadly speaking, it is impossible to protect people from charlatans who offer false hope to the sick and the dying. The only way to thwart these scams is to demand evidence from the people making these unfounded claims. But given the endless stream of misinformation online, the media's eagerness to chase stories that attract an audience, and the infinite desperation felt by people with a terminal illness, this type of deception cannot be protected against.
"The darker side of the wellness movement - where people like Gibson continue to flourish - promotes a cult-like distrust in conventional medicine."
Cancer scammers have exploited our vulnerability for thousands of years, and despite the Belle Gibson saga, tales like hers - whether they are spread by word of mouth or on social media - will continue to cause untold harm.
You interrogate the concept of wellness in the book. Did you feel that it was important to rectify any misconceptions about wellness created by Gibson?
The concept of wellness, which has been around for decades, is steeped in the pursuit of bettering one's mind, body and emotional wellbeing. But the term has been hijacked. It's now used by chiropractic clinics and day spas and insurance companies. The misconceptions about wellness existed long before Belle Gibson rose to prominence. The people we spoke to for this book, people who were part of the 'wellness movement in the 1960s and 70s, say the medicalisation of wellness - the idea that it can be used to treat illness - is one of their biggest concerns. Wellness was never intended to do that. It was always an adjunct to medicine, it wasn't meant to replace medicine.
The darker side of the wellness movement - where people like Gibson continue to flourish - promotes a cult-like distrust in conventional medicine in favour or unproven, often pointless, and sometimes dangerous treatments.
The Woman Who Fooled the World by Beau Donelly & Nick Toscano is published by Scribe, rrp $32.99.