Featured Author: Robert Power
Known mostly for his magic realist fiction, ROBERT POWER takes a definitive step into non-fiction with his new memoir, Tell it to the Dog. Subtitled 'a memoir of sorts', the book is a speculative, non-linear account of key moments and memories from his life until now. In the form of vignette and poetry, Power plays with the elusive, sensory nature of memory, to form a brightly-coloured mosaic of relationships, place, and self. We talked to Power about what motivated this shift to non-fiction, as well as the inevitable challenges that come with unearthing one's past.

ABOUT THE BOOK
Tell it to the Dog is an exquisitely written memoir that is at once playful, heartbreaking and affirming. From a Dublin childhood to London, then on to Europe, to Asia and Australia, there is a deep engagement with the world in this book about growing up, about human and animal connectedness, about friendship, love and loss. Power understands the uncanniness and endurance of memory. He can make us laugh, and then stop us in our tracks at the profundity of this business of meeting life. Each of these short chapters is beautifully complete; together the whole thing shimmers. In the most delightful and subtle of ways, the language, trajectory and wisdom of Tell it to the Dog underscores our need to embrace our own vulnerabilities, to confront our experiences and memories, and to believe as Jane Austen once wrote, that 'when pain is over, the remembrance of it often becomes a pleasure'.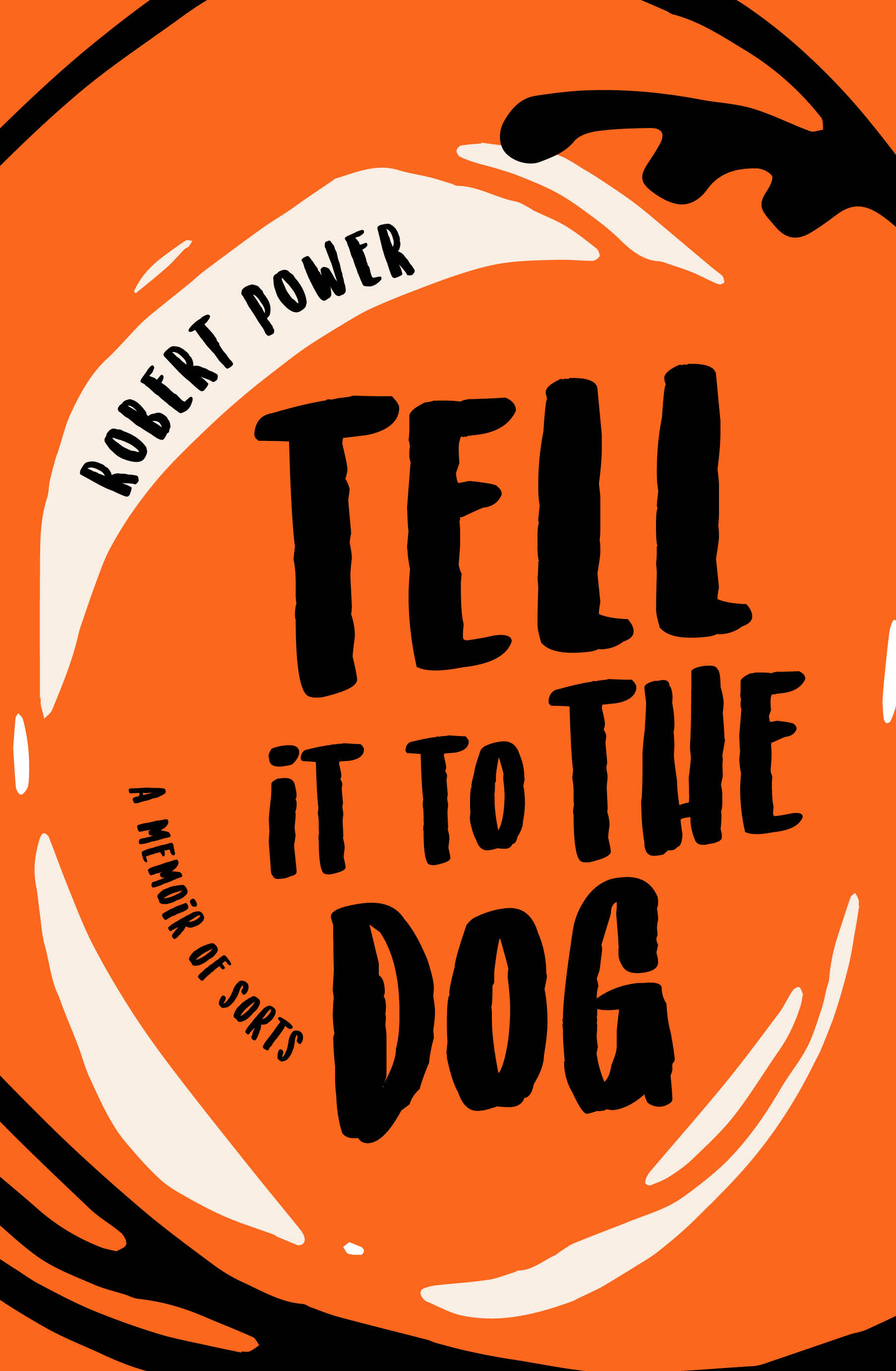 AUTHOR Q&A
As an author of four works of fiction, what made you turn to memoir?
Most of my writing occupies that space where fact and fiction overlap. My first novel, In Search of the Blue Tiger, along with its sequel, Tidetown, although verging on magic realism, drew heavily from my childhood. The second, The Swan Song of Doctor Malloy, included numerous episodes from my thirty years working in international public health around the globe. In my short story collection Meatloaf in Manhattan, the eponymous tale, and many of the others , drew directly from events I had lived through. Similarly, Tell it to the Dog, is the remembering of a life, of emotions, of moments, rekindled and recalled, reimagined and retold. Fiction, fraction. Faction, friction.
A lot of your fictional characters are compelling because of their peculiarities and fallibilities. What were some of the biggest challenges when it came to characterising yourself?
I explored identity and characterisation from a range of angles, with the implicit intention of not taking myself too seriously. I deliberately used fiction, poetry, vignettes and other forms of narrative to recount my experiences. Some are in the first person, some in the third; some as a child, others as a man or as a woman, or even as a piece of fruit. In one, reflecting on loneliness and isolation, I envisaged myself as a marshmallow in a packet waiting to be plucked from the sweetshop shelf.
How did you go about excavating and recording so much of your past, and in such vivid detail?
Revisiting and retelling a life is coloured by age and experience, context and setting. I've been writing the pieces for Tell it to the Dog for over twenty-five years. The way I see the world and my place in it is different today in my mid-sixties, from what it was in my forties. Many accounts I have left untouched, but others have been reworked, revised and edited numerous times in order for a certain essence to emerge. I have tinkered away but have also allowed the vignettes to find their own expression, to take their own shape.
How did you decide on each memory? Are there any moments or scenes that didn't make the final cut?
It may not appear so, but I paid much attention to structure, one that was deliberately fluid and non-linear, non-chronological. Some older experiences come early on; some other more persuasive and persistent ones (such as my mother's passion for Egyptology) are threaded throughout. I had more than twice as much content that screamed out to be included. Those that were culled were deemed either to be overly self-indulgent, repetitive, liable to hurt, upset or offend, or else were too esoteric or dull. Of course, to fall back on an old adage, I take full responsibility for what is left.
There's a sense of dislocation throughout the book – you've lived and travelled all over the world. Do you have a favourite place to be?
I love nothing more than walking with my two dogs along St Kilda beach with my wife and youngest son, or being in London to visit my two older boys. That aside I have been privileged in my work in international public health to travel widely and have fond and lasting memories of all the places I have visited. But Zimbabwe, Egypt, Kyrgyzstan, Russia, Tibet and Indonesia stand out. Yet, any list must include Dublin, Eire, where I was born and return to whenever I can.
Some of your vignettes read like poems. You've been both reader and writer of poetry since a young age. Which poets have been most influential to you?
I am greatly drawn to poetry in all its forms and, as with places I have visited, the list of favourites and influences is legion. My parents were great readers and instilled in me a love of the written word. In the theatre, there is so much poetry: Shakespeare and Caryl Churchill, Brecht and Dylan Thomas, Samuel Beckett and Alice Childress ("Like snowflakes, the human pattern is never cast twice"). In fiction I love the poetic styles of Virginia Woolf and B.S. Johnson, Delia Falconer (especially The Lost Thoughts of Soldiers) and Isabell Allende. As for poetic-poets, stand-outs for me are Sharon Olds and Gerard Manley Hopkins, Charles Bukowski and Louis MacNeice. Any list of modern-day musical poets needs pay obeisance to Tom Waits, PJ Harvey, Leonard Cohen, Oliver Mtukudzi, Janis Joplin, Nick Cave. Poetic painters that inspire me include Paula Rego, Jean-Michel Basquiat, Charles Blackman, David Hockney, and Max Ferguson (my collaborator on Lulu in New York and other Tales, Unicorn Press, 2017)
How do you feel about putting these stories out into the world?
The motto of my soccer team, Tottenham Hotspur, is To Dare is to Do. A memoir dwells somewhere in that maxim: certainly a gamble, surely a risk. Yet I am at a place of peace as to who and how I have become. And, like all writing, Tell it to the Dog has a life of its own away from me. It is a rare thing to be published at all and a double privilege for Barry Scott at Transit Lounge to support me in this somewhat abstruse venture.
What is one of the most significant anecdotes you write about in Tell it to the Dog?
Holding my father's skull in my hand three years after burying him in Goa. The gravedigger had exhumed the body and gave me the bag of bones. It was my deliberate choice to be the one to wash and clean them at the tap and then place them in the niche in the cemetery wall. Yes, it was a real Yorrick moment, especially as there was a hole in my father's skull for me to peek through: to see inside his head. It was an extraordinary and cathartic life event and was surely nice to have one final chat to this enigmatic man before putting my hero to rest.
Tell it to the Dog by Robert Power is published by Transit Lounge.