Janet Evanovich on 'Game On'
American writer JANET EVANOVICH has written over 40 books. She is the author of the popular Stephanie Plum series – 24 of which are number one New York Times bestsellers. Other notable works include, the 'Knight and Moon' series, the 'Lizzy and Diesel' series, the 'Alexandra Barnaby' novels, and Fox and O'Hare series which she co-authored. We caught up with her to discuss her latest novel in the 'Stephanie Plum series', Game On, which follows bounty hunter Stephanie Plum as she attempts to track down an international cybercriminal.
In this novel Stephanie Plum is trying to track down an international crime hacker called Oswald Wednesday – what inspired this story?
There's been a lot of cyber-crime in the news lately and I thought it was time Stephanie got involved. And I thought it would be fun to bring Diesel into the mix. He's one of my favorite characters.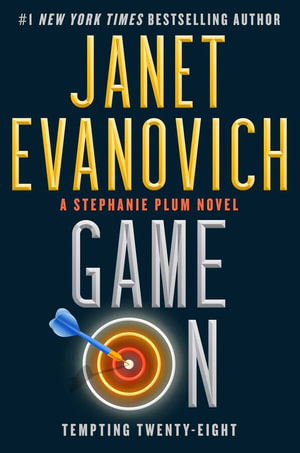 What is it about bounty hunters that fascinates you?
They operate on the fringe of law enforcement and have more freedom to hunt down the bad guys than the police. Plus, there's no dress code so my heroine doesn't have to wear ugly shoes.
Underpinning the novel is Stephanie's lively relationship with her family – did you draw on your own family to create this?
Absolutely! Grandma Mazur is a combination of my Grandma Fanny and my Aunt Lena. Stephanie's mom is my mom. Stephanie's father is a departure …he's got some Archie Bunker in him.
You've had a long and successful writing career – what's involved in your writing process and what's the key to your success?
I write all day every day, allowing for some shopping excursions. I'm really a very boring person. I think the key to my success is that I love my readers, and I try to write stories they'll enjoy.
You began your career writing romance novels – what compelled you to begin writing mysteries and how did you find this transition?
It was an easy transition. I loved the positive characters in romance, but I had a hard time getting 300 pages out of just relationships. I was reading a lot of mysteries and it seemed natural to marry the two genres.
What can your fans expect to see next in the Stephanie Plum series? And do you have any other projects that you're working on?
GAME ON will be in stores in November and it's my favorite Plum so far. The Recovery Agent comes out in March 2022, and I think it knocks the socks off all my other books. It's a big adventure story set in exotic locations, and it stars a kick-ass woman and her annoying (but hot) ex-husband. I LOVED writing this book. I hope my readers love it too!!
Game On: Tempting Twenty-Eight by Janet Evanovich is published by Simon & Schuster