From the Editor's Desk: July 2021
It was 20 years ago that we published our first issue of Good Reading. To finally share our dream with readers was so very exciting and quite terrifying (when looked upon in hindsight), all bundled into one big emotional ball. It's quite unbelievable as I sit here, 20 years later. I am older but am I wiser? I've certainly read a lot more books.
When I think about all the books I have picked up over my time as a bookseller and then publisher of Good Reading, that I have climbed under the blankets to read each night or curled up on a chair to read, I feel so tremendously lucky.
Here are some of my favourites. Are any of them your favourites too? I'd love to hear about your great reads so we can share them with all gr readers. Please drop me a line! You know the email address. I'd love to hear from you.
Fiction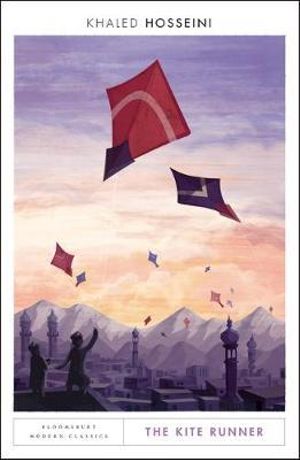 The Kite Runner by Khaled Hosseini would be near the top of my most favourite books of all time. I truly loved it. I have read all his books but, for me, this one is the total stand-out, head and shoulders above the rest. I hated the movie. But isn't that always the way when you love a book? (Except for maybe 'The Lord of the Rings' film adaptation?)
Birdsong by Sebastian Faulks would also be near the top of my list. Set during World War I, it is a love story (with one of the best lovemaking scenes I've read) but also a tale that puts you right in the damp muddy and bloody trenches with the main character as you watch the machinations of a tragic war.
The Boy in the Striped Pyjamas by John Boyne. If you have not seen the film or read the book, then please don't read any reviews or information about it, as that will spoil it. Just get a hold of it and read it!
The Book Thief by Marcus Zusak. When Liesel discovers a book and begins to learn to read, a new world opens up to her. But when her family hides a Jew in their basement during World War II her life will change again. It took me a number of goes to get into this book as I struggled at the beginning with the narrator, Death. But I persevered and the reward was tremendous.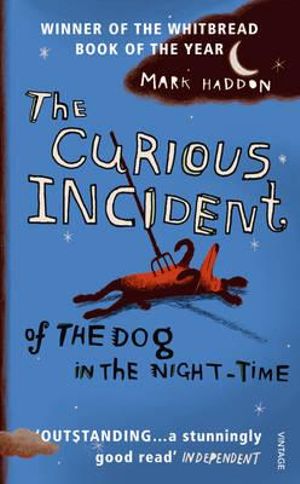 The Curious Incident of the dog in the Night-time by Mark Haddon tells the story of Christopher who is 15 and has autism. His day is run by rules. He counts the colours of the cars he sees on the bus in the morning to know if it will be a good day. He hates the colour yellow. Seeing through the eyes of this autistic young man opened my eyes wide to their world and brought me so much closer to understanding my own behaviour when meeting someone with autism. This is a book I've tried to push into so many people's hands. Not always with success. But it's a must read for me. I would also highly recommend his other book, A Spot of Bother.
Non-fiction
Talking to My Country is Stan Grant's story of being an Indigenous man. His life growing up, his adult life, his stories of coping and not coping. It is an invaluable insight into First Nation people's experience which almost enables you to walk in their shoes. I came away with a profoundly different perspective on what it was, and still is, like to be black in Australia.
The Hidden Life of Trees by Peter Wohlleben features on a lot of 'favourite book' lists. Upon publication it was an instant bestseller worldwide. I found this book all absorbing as I learnt how trees communicate and support each other. Wohlleben's intimate knowledge garnered from his experience as a forester is fascinating. I have since sprouted information I learned from this book at more dinner tables than possibly any other.
The Sixth Extinction by Elizabeth Kolbert is a book that gave me much pause for thought. Her ability to bring together history and science and explain it in an easy to read and understand manner made for fascinating reading. It made me wonder at our world, its complexities and diversity, the living things that call it home, but simultaneously disturbed me as I began to understand what has happened in the past, is happening now, and will happen in the not too distant future.
Into Thin Air by Jon Krakauer. I can remember it clearly. I was stuck in terrible traffic. Stationary at the on-ramp to the ANZAC Bridge in Sydney. It was there I read the first chapter in one gulp. It was so compelling I could hardly rip my eyes from the pages as the traffic began to move once more.
This is the story of Krakauer's attempt to climb Mount Everest in 1996. Eight climbers died that year and many were injured when the weather took a terrible turn for the worse. Riveting stuff.
Unreliable Memoirs by Clive James is a book that had me in stitches. The story of his life growing up in Kogarah in Sydney where the dunny man would run up and down the houses collecting the dunny cans is just simply funny. It doesn't matter what age you are. It's a timeless giggle.
I'm looking forward to hearing yours!
Rowena,
And Baxter, who says you may think his favourite book is 101 Uses of a Dead Cat but, it's actually Go Dog Go!