From the Editor's Desk: April 2021
There have been a number of books I have read that have opened my eyes to better understanding something I have clearly not understood all my life.
Stan Grant's Talking to My Country was one of those. Having grown up in an overwhelmingly white middle-class suburb I had very little understanding of people who had different coloured skin, came from another country, or were just different. And my education in terms of Australian Indigenous peoples, like the majority of my generation (and those before and after me), was virtually zilch. We are so lucky to have people like Stan Grant and others who now bravely share their people's stories with brutal honesty. And I am also thankful to those who have brought to light Australia's dark history though about how white Australia has treated the original habitants of our shared land. We have so much more to learn but I feel like the last few years our nation has begun to open our collective eyes.
Another book I am reading that is having a similar effect on me is Coming of Age in the War on Terror by Randa Abdel-Fattah. Here she talks about the generation who have grown up in the time of 'terror'. As wide-spread Islamophobia encircled the world over the last decades there are whole generations of young people in Australia who know nothing but the reactive emotions that others have about the Muslim religion. How people react to people who dress differently, or those of a different colour.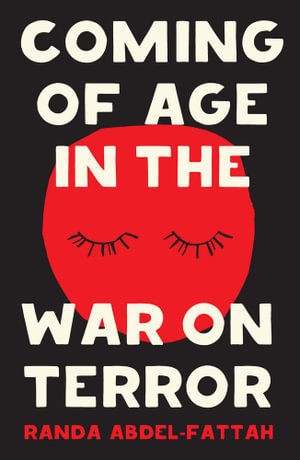 Abdel-Fattah shares a fascinating point made by a fellow academic, Sara Ahmed. Ahmed says that we 'should avoid thinking about emotions as internal states. Instead, we should think about how emotions circulate by moving "outside in", meanings impressed into our bodies and objects.' Emotions that others may have about a person – fear, disgust, danger – come to be shared, accumulated upon, endured and become stuck to that person or race, or I expect, even gender. 'Potential terrorist' gets 'stuck' to young Muslim men due to media headlines, political rhetoric or policies. It becomes a Muslim problem. 'I am scared, therefore you are scary; you are the cause of my fear.' It is a Muslim problem, because other people have made it that way. It's up to us to make new lived experiences that change this.
Abdel-Fattah shares with us what it is like to be a young Muslim girl and to have fear, hate and disgust 'stuck' to you. Every Muslim she interviewed has at some stage been drawn in the 'racialised collective'. These girls feel hyper-visible when they go out. And 'stuck' is the operative word. It seems to me also that it's the person making the judgement that is also 'stuck'. We are lucky that we live in such a multicultural society
In this book a Lebanese woman named Fatima shares a number of stories. One is about her father. He remembers walking along Cleveland Street in Sydney, towards the aeronautical engineering department at Sydney University. A woman passed him carrying a toddler. The toddler looked at her father and said, 'wog'. It 'stung' him badly coming from a small child. Some of her stories drive home the different and awful reality that Muslim families live with daily.
I had a friend in primary school, Millie, who was Lebanese. This was a rarity in my school. There were a few Lebanese families in the area that had emigrated. Looking back, I now understand how tough that must have been. They lived on the fringes. One of the boys from one of the families stole my brother's bike. This only cemented the community's view. But in reality, he probably just desperately wanted a bike. Just like the white kid at my school who stole my fabulous thick skipping rope. The community's view of him remained the same, just a silly kid. But the Lebanese kid, well surely that is different. Sad stuff.
For me, as a wide-eyed nine-year-old, Millie was just Millie. I always looked at my short page-boy haircut and then at her thick, long, shiny plait of hair with such envy. We just enjoyed hopscotch, elastics and marbles together. I often wonder what she did with her life.
We are lucky that we live in such a multicultural society that is a peaceful one. How precious is that. I have learnt much from these books and I 'see' things differently each time I pick up a book like this, but I also have a long way to go.
One reader said about Coming of Age in the War on Terror, 'Whoever you are, read it and it'll make a better Australian out of you.' I think he's right.
Rowena,
And Baxter, who is dawdling on his walks. It's about the journey (the sniff!) he says.