Featured Author: Len Vlahos
LEN VLAHOS played guitar for a pop-punk band called Woofing Cookies throughout the 80s.
After the band broke up, Len ended up taking over the Tattered Cover Book Store in Denver, and used his experiences of jamming on New York City stages to write The Scar Boys, the story of a high school burns victim who founds a punk-rock band. This was followed up by the sequel, Scar Girls, alongside which Len released some original music, including the single 'That's Not My Leg'.
Now departing from his familiar past as a punk rocker but remaining in the realm of YA literature, Len has written Life in a Fishbowl, a story about 15-year-old Jackie Stone and her dying father. Desperate to ensure his family's financial security before he succumbs to a brain tumour, Jackie's father puts his life up for auction – and it's purchased by a reality TV crew.
Read on to find out the genesis for this bizarre, moving book, and how the author went about narrating part of Life in a Fishbowl from the perspective of Glio the brain tumour.
You've said that Life in a Fishbowl is the first novel you've written that isn't grounded in personal experience – what is it grounded in?
The idea for Life in a Fishbowl started with an online auction in 2008. A man named Ian Usher was going through a rough divorce and decided to put his life for sale on eBay. Not his actual life, but his material possessions – his house, his car, even his job and his friends. The story became an Internet meme and made its way across my field of vision. (And he did eventually find a bidder.)
What would cause a person, I thought, to put his or her actual life up for sale? And who would bid on it and why?
So really, the book started with the news story about Mr. Usher and grew from there.
What was life like for you as a 15 year old?
By the time I was fifteen – way back in 1980 – I was playing the guitar and it dominated every facet of my life. Most of my free time was spent thinking about music, playing music, and listening to music.
And oh yeah, obsessing over girls. That was also the year I had my first real girlfriend. Our first date was to the movies – we saw Indiana Jones and the Raiders of the Lost Ark. That's still the second best movie-going experience of my life. (Seeing Star Wars, Episode IV, when it first came out, will always be number one.)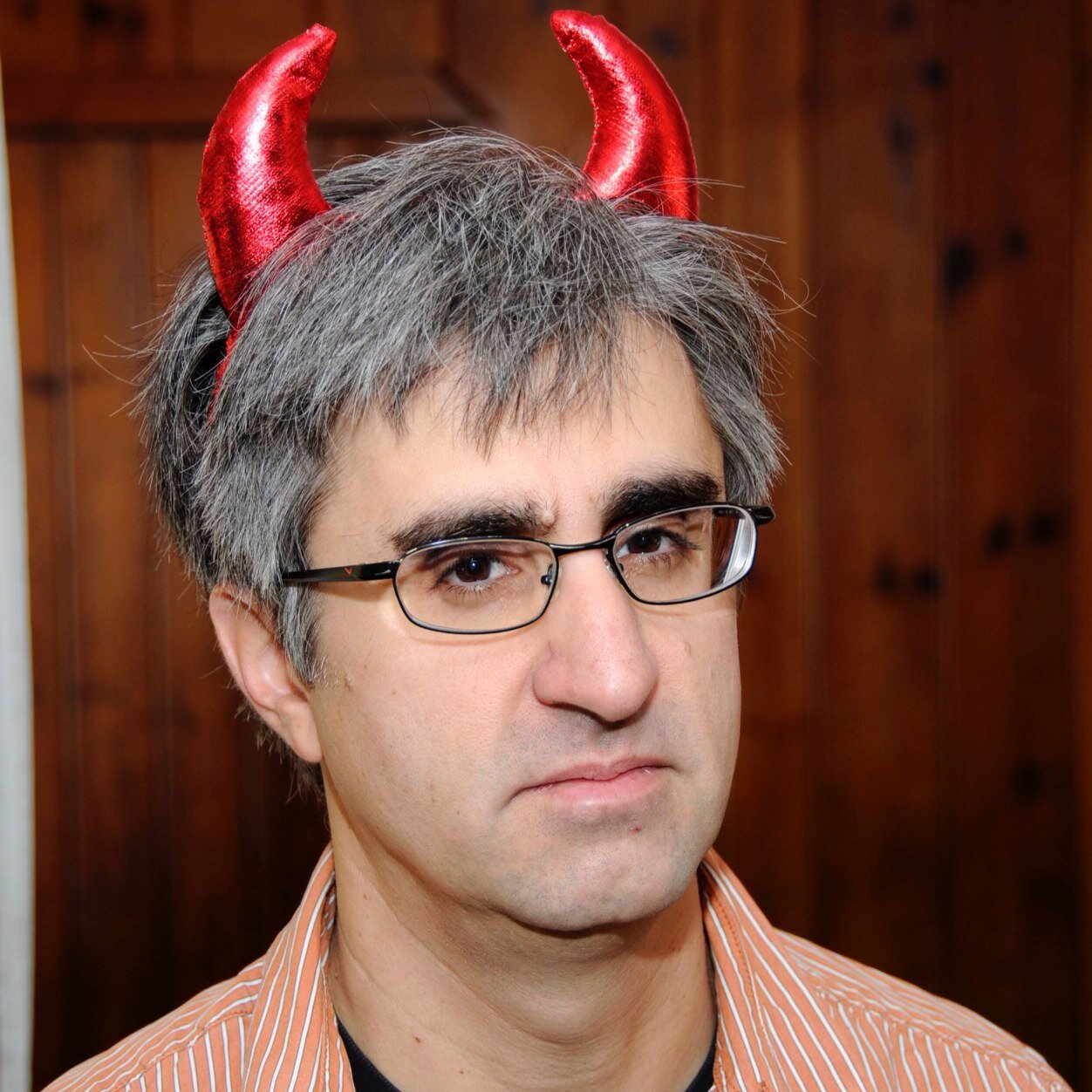 Can you tell us a little about Jackie Stone? What's her taste in music?
Jackie is a shy, retiring girl who is overshadowed by her younger Queen Bee sister, Megan. The only place Jackie feels comfortable, other than with her dad (which is the setup of the book) is online. She's a bit of a lurker or voyeur online; not engaging, but watching. She lacks self confidence, enthusiasm, and ambition. She has to find strength in herself to help save her family's dignity.
As for her taste in music, strictly Top 40.
How did you go about narrating parts of your novel from the perspective of a brain tumour?
One of the challenges of a writer is to stand in the shoes of your characters. As I anthropomorphized (dang that is hard to type) Glio, I tried to think like he would think, within the construct of the rules I gave him. What I mean is, Glio's understanding of the world is limited to Jared's memories and Jared's understanding, so I had to work within those restrictions.
Starting with that, I just asked myself questions. What makes Glio happy? What motivates him? And it all came together.
I had also just read The Book Thief by Markus Zusak, and was fascinated that Death was the narrator. In some ways, Glio is homage to that. (The Book Thief is a brilliant book that everyone should read.)
As you tour Life in a Fishbowl, what have some of the more peculiar or memorable responses been to the book?
I've just started the promotion of the book, so it's a little early to say, but most people seem captivated by the character of Glio. I guess he's just different. That I could render a brain tumor even slightly sympathetic is gratifying as a writer, but kind of terrifying, too.
Interesting side note: There was a book published two years ago in the U.S. – right when Bloomsbury bought the rights to Fishbowl – called Delicious Foods by James Hannaham. It's an adult novel about modern day slavery, and it's brilliant. In the book, crack cocaine is an anthropomorphised character. Here's the interesting part: James and I went to high school together. We never discussed our books, and it's just a coincidence that we had these characters. I figure there must have been something funny in the drinking water in Yonkers, NY.
Do you watch any reality TV shows?
Not currently, but I have watched American Idol, Shark Tank, and the first couple of seasons of Survivor and Amazing Race. After a while, they all got boring or seemed kind of dumb, so I moved on.
If you had to enter a reality TV show, what would you choose?
Can I say no? Assuming I can't, I'd want for my wife and I to go on Amazing Race. At least we'd get to see some of the world.
How are the themes of Life in a Fishbowl particularly prevalent in the new age of 'post-truth'?
Big question that's probably better answered by readers than by me, but yes, I hope and think those themes are relevant. We as a culture – and I'm talking about American culture here – have gotten lazy. We no longer care if something is actually true.
If it's out there, we seem to believe, then there has to be at least a kernel of truth, when often there is not. Our media is not much better.
What I hope people take away from Fishbowl is to question everything, and trust nothing. If you see a story on Instagram or Twitter that seems unbelievable, don't just repost it. Find out the truth. Check www.snopes.com, or www.politifact.com, or any other platform that checks and shares sources. If we all fight back, maybe we can make things better.
In some ways, it feels like America is akin Ancient Rome in the waning days of that empire. We are preoccupied with our own excesses and deeply cynical. It's why characters like Sherman Kingsborough, Sister Benedict, and Ethan Overbee are (I hope) at least somewhat believable.
Len Vlahos's Life in a Fishbowl is published by Bloomsbury, rrp $19.99. Get it for $12.75 at Good Reading's bookstore.