One to Treasure: Boy Swallows Universe by Trent Dalton
Set in the seedier suburbs of Brisbane in the mid-1980s, Boy Swallows Universe is one of those stories that defies expectations, shatters genre boundaries and beguiles from start to finish.
It's also one of those stories you'll foist upon family and friends with the confidence they'll be equally enthralled. The characters are flawed yet fabulous, the premise bizarre yet believable, and the storytelling sublime.
Boy Swallows Universe is an unconventional coming-of-age tale, offering an honest yet empathetic glimpse at life on the fringes of drug deals, casual violence and organised crime.
Narrator Eli and his mute brother Augustus live with their reformed junkie mum and her partner, Lyle, who fell for her over a game of Scrabble. The boys' babysitter, Slim, is a charismatic and kind-hearted criminal, notorious for his escapes from Boggo Road Gaol.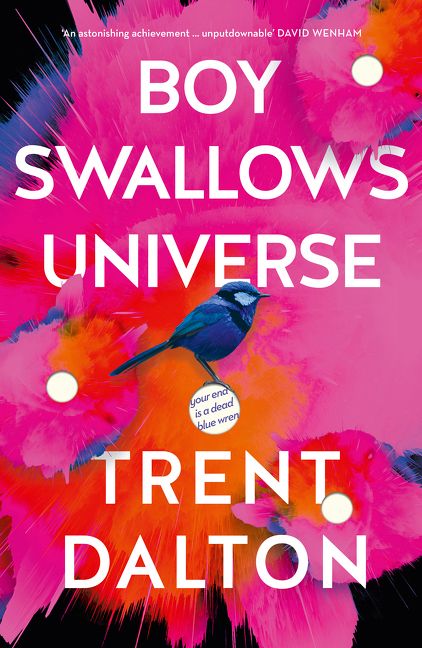 When Lyle is snatched by an underworld thug, Eli loses his 'lucky' finger and his mum ends up in prison, forcing the boys to move in with a long-absent father gripped by melancholy. Contrary to these potentially fanciful themes, Boy Swallows Universe flawlessly blends realism and conviction with a dash of magic and a hint of romance.
Eli dreams of one day becoming a crime reporter on The Courier-Mail, and it's no surprise author Dalton is a Walkley Award-winning journalist renowned for his illuminating character studies. One to treasure.
Boy Swallows Universe by Trent Dalton is published by HarperCollins, rrp $32.99.