Kazuo Ishiguro's Writing Life

One of the most celebrated contemporary fiction authors, KAZUO ISHIGURO has returned with Klara and the Sun, his first book in six years. Join us as we look back on the author's highly regarded career.


Sir Kazuo Ishiguro was born in Nagasaki, Japan, in 1954, moving to England when he was five, later becoming a British citizen in 1983.
His first novel, A Pale View of the Hills, began as a creative writing thesis while he was studying. Despite his debut and follow-up novel, An Artist of the Floating World, taking place in Japan, Ishiguro did not return to Japan for almost 30 years. He considers those novels to be set in 'an imaginary Japan'. He has often spoken of how growing up in a Japanese family in the UK has impacted his writing, as it offered a different perspective than that of other British writers. This includes his first-person narration style, which has often been described as detached. Ishiguro says there is 'a long tradition in Japanese art towards a surface calm and surface restraint. There is a feeling emotion can feel more intense if they are held down to the surface level.'
In 1989 Ishiguro won the Booker Prize for The Remains of the Day, followed six years later with The Unconsoled, which was initially reviewed as a 'sprawling, almost indecipherable 500-page work' but now considered one of the author's best books.
His 2005 novel Never Let Me Go, deemed by many to be his best novel, takes place in a parallel world where child clones are created to grow organs for donation. It was nominated by Time magazine as one of the 100 greatest English language novels, shortlisted for the Booker Prize, and adapted into an award-winning film in 2010.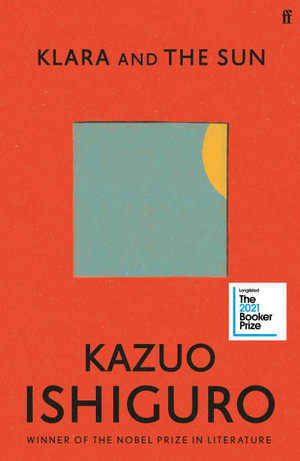 This was followed up in 2015 with The Buried Giant which took 10 years to write, his longest gap between books.
After six years, a Nobel Prize in Literature and even a British knighthood, Ishiguro has returned to the sci-fi genre with Klara and the Sun, a tender novel about artificial intelligence and what it means to feel love.
It is the story of Klara, an Artificial Friend with outstanding observational qualities, who, from her place in the store, watches carefully the behaviour of those who come in to browse, and of those who pass in the street outside. She remains hopeful a customer will soon choose her, but when the possibility emerges that her circumstances may change for ever, Klara is warned not to invest too much in the promises of humans.
This is a book that his legion of fans have longingly and eagerly awaited.
Klara and the Sun by Kazuo Ishiguro is published by Allen & Unwin